The second gift in our Advent Calendar, is for all those who seek to cherish their skin. Natural skincare from Iceland!
Together with our friends at Think Nordic, we are giving away a gorgeous travel set from ANGAN comprising Seaweed Bath Salt and Icelandic moss Salt Scrub.
ANGAN Icelandic natural skincare was born out of Iceland's ingrained cultural rituals – bathing in natural geothermal pools – in the arctic ocean and using ancient remedies with wild, hand-picked arctic botanicals, which have been used for centuries to care for and heal the skin.
Seaweed Bath Salt
Relaxing and detoxifying blend of geothermal mineral rich sea salt, hand harvested Seaweed and therapeutic essential oils from Lavender and Geranium. The blend hydrates and softens the skin leaving the body refreshed.
Icelandic moss Salt Scrub
Exfoliating mineral rich salt scrub with handpicked Icelandic moss and a blend of nourishing and regenerative oils leaving the skin feeling soft and energized. With fresh citrus scent from therapeutic essential oils of Grapefruit and Bergamot.
To try your luck and win this gift, simply drop your e-mail here below. You will automatically enter the lucky draw and be informed at the end of December in case you won!
To double your chances to win: Like this post on Instagram or Facebook, leave a comment saying if you have already been to Iceland or not, and follow Coolbrandz and Think Nordic.
To double again: share this giveaway in your Social Media with the tags @coolbrandz @think_nordic so we won't miss any of your communications.
The giveaway runs until 24.12.22 across all our digital channels. Each participation in every channel counts and increases your chance to win. On Boxing Day, the winner of this gift will be determined by lucky draw. Thank you for following our adventures. We are delighted to know you are part of our community. Have fun counting down to Christmas with us and Good Luck!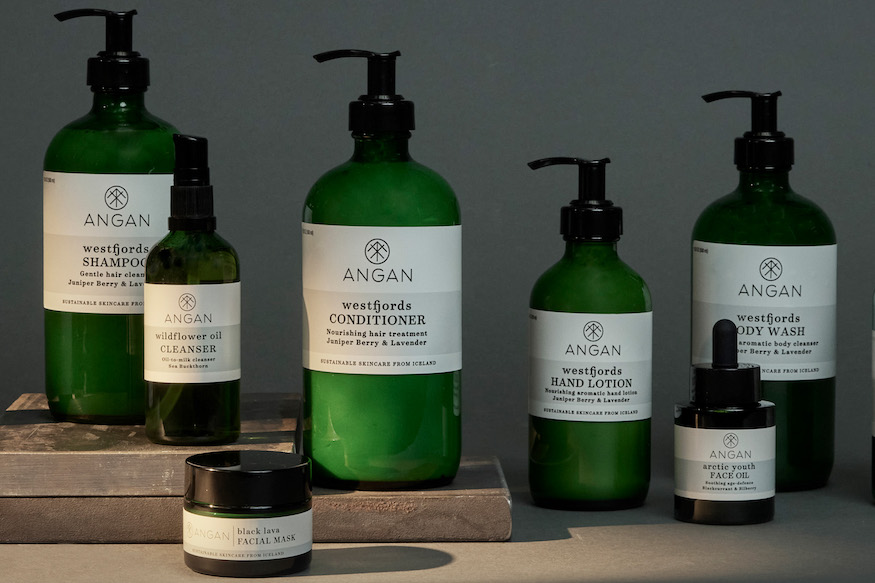 The Icelandic skincare brand formulates high-performance products of unparalleled quality and effectiveness. Wild-sourced, sustainable arctic ingredients that show results.
YOU are the focus of the brand. Angan's mission is to remind you to take care of yourself, to remember yourself, to spoil yourself and thereby create a mental foundation with serenity, balance and more self-confidence.
Angan creates sustainable and natural skin care products that are accessible to everyone. Sustainability involves thinking of the entire process, from cultivation and ingredient selection, packaging, manufacturing and transportation to educating consumers on the importance of choosing natural and sustainable products for themselves and the planet.
The brand's sustainability policy is constantly evolving, and it strives to further reduce its carbon footprint: own production, recyclable packaging, use of natural and sustainable raw materials in their products.
Angan works with Icelandic natural, organic and sustainable ingredients to deliver the best in body and skin results. The products are made from all-natural ingredients of the highest quality, are free from synthetic ingredients and only use the finest natural ingredients with power properties that are carefully selected.
Every single product is handcrafted so Angan knows what goes into everything they make. The packaging is simple and the green bottles are designed to protect and extend the life of the products.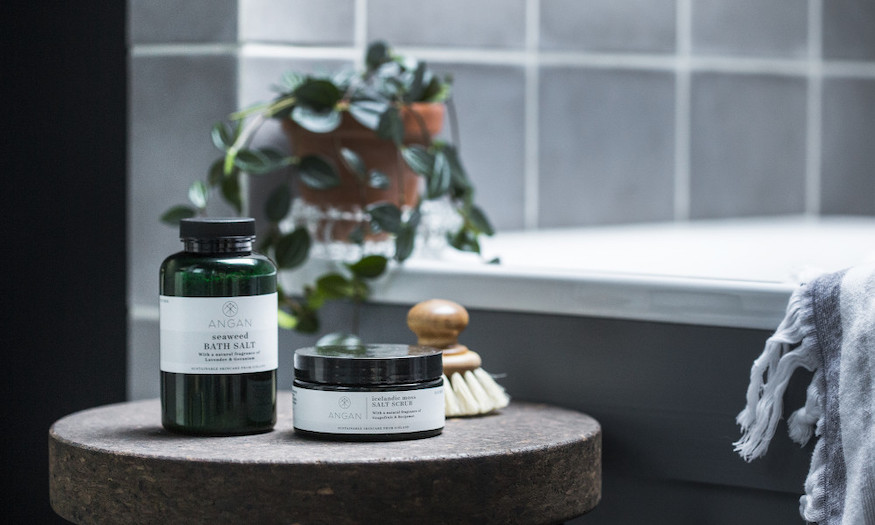 Meet Iris, Founder of ANGAN Icelandic natural skincare
Iris Laxdal is the founder, plant lover, formulator and creator of ANGAN. Her journey is filled with years of education, research and studying from architect to developer of natural skin care products. She originally worked as an architect, but realised she didn't take the time to take care of her body and mind which led to burnout. A herniated disc put her on indefinite sick leave and she was covered in rashes from stress.
Iris realized that she had to do something for herself and take care of her body and mind. Slowly, these became the small steps towards what ANGAN is today. When Iris was unable to find the right products for her sensitive skin, she knew she had to create her own.
Her ambition is, to make you feel confident in your own skin by using products that contain pure arctic, wild-harvested ingredients that soothe, counteract irritation, regenerate and give your skin more luminosity.
The Angan Rituals are created for you to connect with yourself and nature and discover the wild Icelandic beauty. This is for you. This is your moment. Enjoy!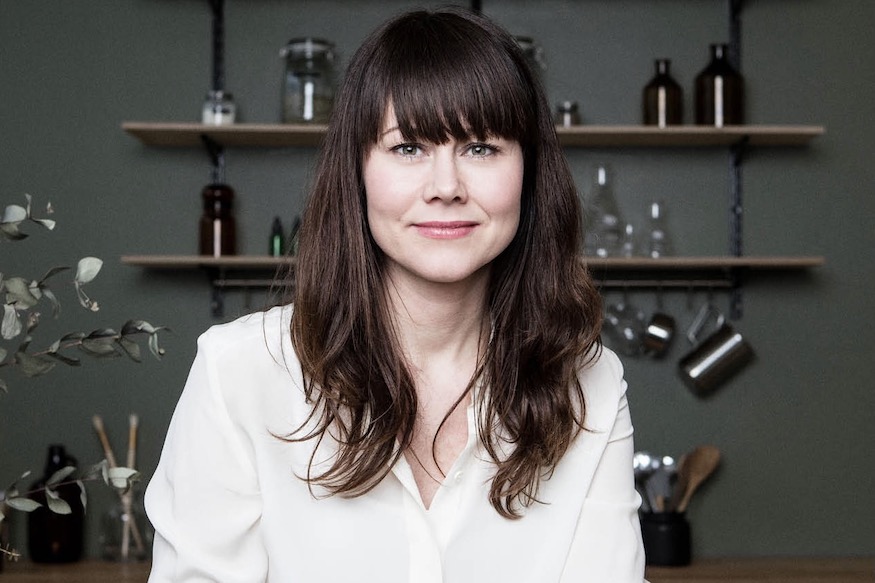 In Switzerland available at Think Nordic, www.think-nordic.ch, @think_nordic