Unleash the power of tap water with AQTiV by BE WTR! Great tasting filtered water with a softer texture.
BE WTR SA, the sustainable water brand based in Switzerland, is now introducing AQTiV. A new, patented system that activates the water as in natural springs. The result? An improved taste, a smoother texture and a much better drinking experience.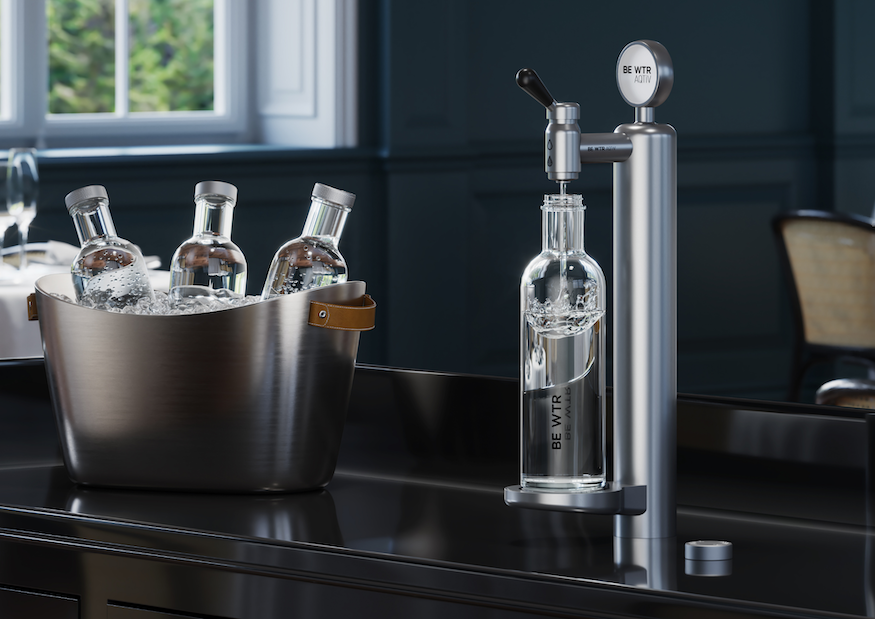 The new patented technology
The new, revolutionary BE WTR AQTiV produces great, better tasting water with a smoother texture and improved mouthfeel, making ordinary tap water taste fresher than ever. Swiss patented technology unleashes the power of tap water through an innovative system that combines a vortex mechanism with 18 micro-jets for optimal water aeration and a ring-shaped air shield around the end of the jet. The water flows in an accelerated motion, resulting in improved aeration and oxygenation. Just like in nature, when water gushes fresh from its natural source and meets air.
Now you can do exactly the same thing in the kitchen with BE WTR AQTiV!
"The mouthfeel of these elegant BE WTR fittings leaves no taster indifferent." Knut Schwander, responsible for Gault-Millau Western Switzerland.
Mike Hecker, Founder and CEO of BE WTR, says: "We are proud to bring this remarkable innovation to the water sector. The new BE WTR AQTIV takes tap water to a new level. We are replicating spring water from nature! It offers a better, smoother drinking experience and is giving the world an even better alternative to water in plastic bottles."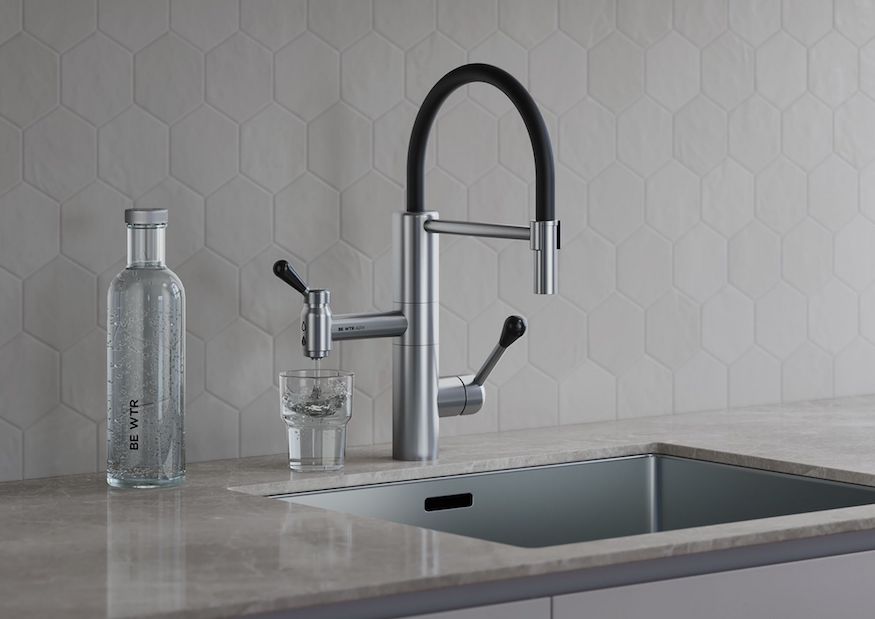 Taste, experience and design
Iconic Swiss industrial designer and BE WTR partner Antoine Cahen is behind the innovative, patented lever that allows both still and sparkling water to be dispensed with a single gesture. The three different BE WTR AQTiV models are elegant, timeless and durable. They are suitable for modern homes, restaurants and offices.
BE WTR AQTiV is the result of three years of development work in multidisciplinary teams that included mechanical engineers, designers, fittings and materials experts, sensory taste experts, chefs and sommeliers.
BE WTR AQTiV's circular design is inspired by the circular life cycle of water itself. The faucet is made from solid surgical grade stainless steel and is designed for reuse and durability.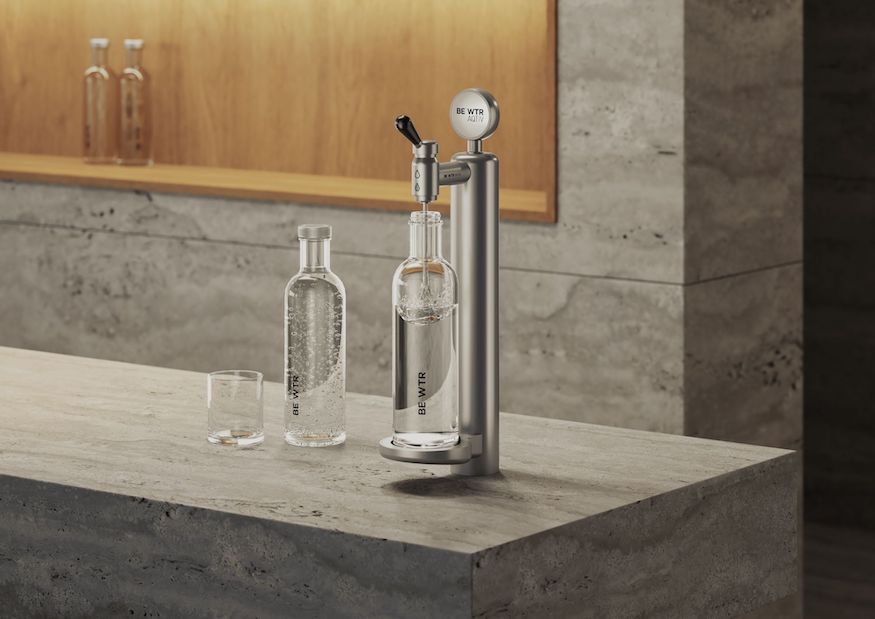 Innovative systems for private households and professionals
AQTiV is the third release in the BE WTR trilogy. First, the BE WTR activated carbon ultrafilter prepares the tap water by filtering out impurities while allowing the water's natural minerals to pass through. The BE Box, an undersink unit, cools and carbonates the water and produces cool and sparkling water if required. Finally, the new AQTiV series, patented by Switzerland, activates the water as in a natural water source.
The new BE WTR AQTiV is available in three different models, all of which are equipped with the patented AQTiV nozzle for private and professional use. Each system is suitable for different venue requirements:
AQTiV ONE – a minimalist design intended for placement as a drinking station. A swiveling glass holder allows water to be conveniently dispensed directly into a glass or one of the BE WTR carafes. AQTiV ONE is ideal for offices, restaurants and homes.
AQTiV COMBI (standard and high version) – with two water outlets replaces the existing tap behind the sink.
AQTiV COMBI is designed in such a way that drinking water and normal, unfiltered water have two different outlets.The innovative, minimalist design allows BE WTR AQTiV water to be dispensed while using regular, unfiltered water!
AQTiV COMBI is suitable for all standard sinks.
"We had a crazy idea: replicating spring water right in your kitchen. And we've done it! AQTIV is a win for the whole team: our CTO Etienne Lebreton, our partners at Inov 3 and Antoine Cahen, and the sommeliers we collaborate with all worked together. I believe BE WTR AQTiV will become the new standard for sustainable water!" – Mike Hecker, CEO and Founder of BE WTR.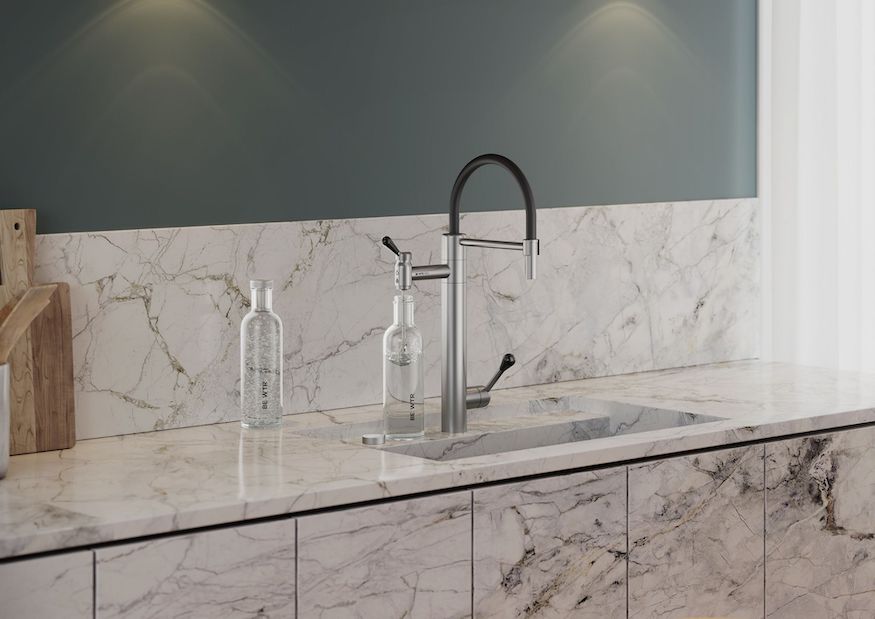 About BE WTR:
BE WTR is the first sustainable premium water brand that upgrades local tap water. BE WTR aims to promote ecological water consumption and contributes to better hydration thanks to its technological and design water systems.
The brand develops and sells water systems for private and professional use. BE WTR systems can be found in leading restaurants, hotels, offices and now homes.
BE WTR also develops and operates on-site bottling plants for large hotels and venues, allowing BE WTR's local, filtered tap water to be bottled in reusable glass bottles.
BE WTR is committed to sustainability, collaborating with local environmental projects through the 1% for the planet platform and in the process of completing its B Corp certification. Based in Lausanne with offices in Switzerland, Sweden, Denmark, Finland, France and the United Arab Emirates, the company employs over 30 people and plans to end the year with 50 employees.
Contact and information: www.bewtr.com, Daniel Blarer, Head of Operations, daniel@bewtr.com, +41 79 201 95