Travelling is my absolute passion. Being able to travel and discover the world is priceless. When I got the opportunity to spend two days at hotel The Chedi Andermatt, I was delighted and looked very much forward to it.
This hotel truly enchanted me. I was warmly welcomed, taken care of, spoiled rotten, entertained and fed like a queen. From arrival to departure, the kindness and service of the staff and event organizers were supreme.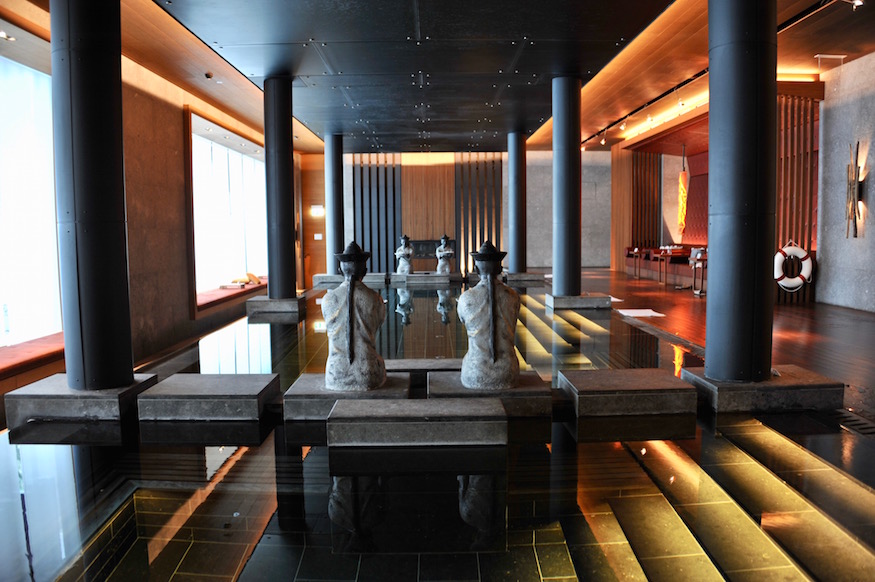 Our agenda was full of delights. We went for an incredible snowshoe walk around the Oberalpsee, we discovered the beautifully decorated hotel's rooms and lounges, we enjoyed a sake apéro, and last but not least, we had a delicious fondue trio dinner.
My first day at the Chedi was absolutely impressive. After a good night's sleep on a handcrafted Hästens mattress, my second day started with a rich, mouth-watering breakfast buffet. So delicious!
Later that day, I got some time for myself and enjoyed the 2400 square meters stunning Spa. What a treat! I felt pampered from top to toe, a true pleasure for all senses. The atmosphere during the whole stay was everything a girl can dream of.
The hotel with his picturesque surroundings and Alpine-Asian fusion deco style will mesmerize you.
The soft dimmed lights, the comfort of the many quiet lounges, the warmth of the fireplaces, are all perfect ingredients for an unforgettable romantic vacation.
I'm so grateful I got the opportunity to stay at this sensational hotel and I know I will return. I must, because "Once you have tasted the taste of sky, you will forever look up" L. Da Vinci.
And here some more snaps from my stay at the Chedi Andermatt.