EMYUN is a brand we love. Among the many reasons is the fact that the label is, like Coolbrandz, from Lausanne. We are always super happy if we see a cool label emerge from the city we call home. What is COOL? Everyone associates different things with that. In terms of "brand", we define as cool predominantly those projects that are conscious, forward-thinking, sustainable… while being edgy, useful and fun at the same time. More often than not, these projects are born out of passion and a real concern for quality, longevity, and community – in the larger sense of the term.
Launched in 2016 in Lausanne, EMYUN is all that. The young label offers elegant functional clothing with an allure of couture. An elegant, sporty outfit that you can wear in and out the gym and that features great details, such as a gusset in the sleeves, a hidden pocket, reflective stripes, and the "carré" in the back featuring the distinctive EMYUN detail signature.
The production of natural fibers takes place in traditional Italian prêt-à-porter workshops in an environmentally friendly, sustainable processes. The fabrics used are 100% technical merino fibers and are woven in Italy. The CompAct3 weaving technology makes it possible to produce extremely soft, breathable, heat-regulating, odorless wool fabrics. All pieces are made of natural germ-free wool and can be washed with cold water up to five times before being cleaned in the machine at 30 ° C.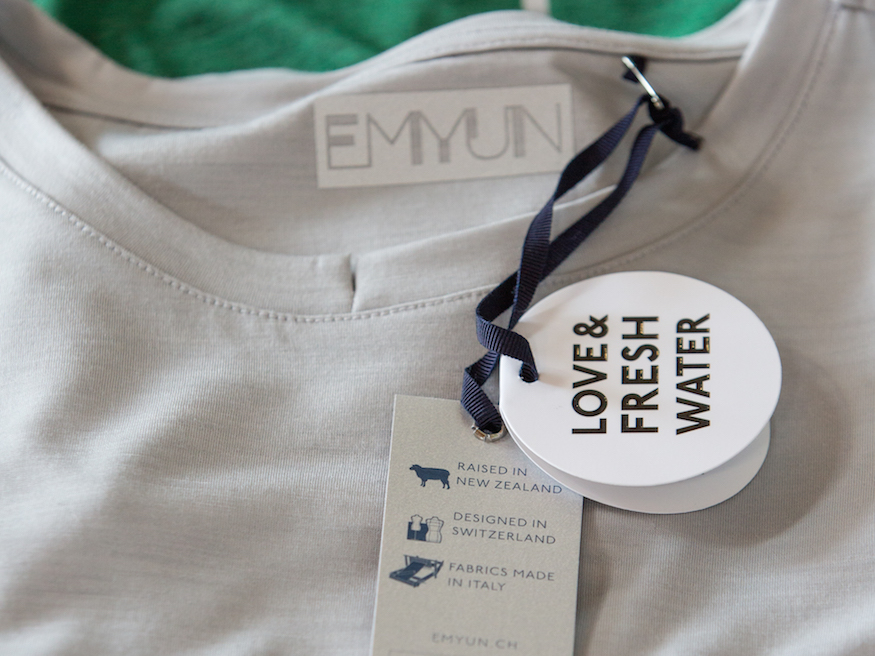 Swiss Design
When realizing, a couple of years ago, that most activewear was made of uninspiring synthetic materials, the founders of EMYUN decided to create something entirely different: made from 100% merino wool, easy to wear in and out of the gym, and with elegant lines. The result is a refined collection of functional athluxury garments that dynamically incorporate traditional tailoring standards with the functionality of sports activewear in a responsible and sustainable production process.
The pieces are designed in Lausanne, Switzerland and then produced, in a sustainable fashion, in Italy. This reflects in the way the garments are named as well: every piece of clothing is named after a Swiss city using its Italian name. Primarily destined for men, ladies can wear EMYUN clothing too, of course.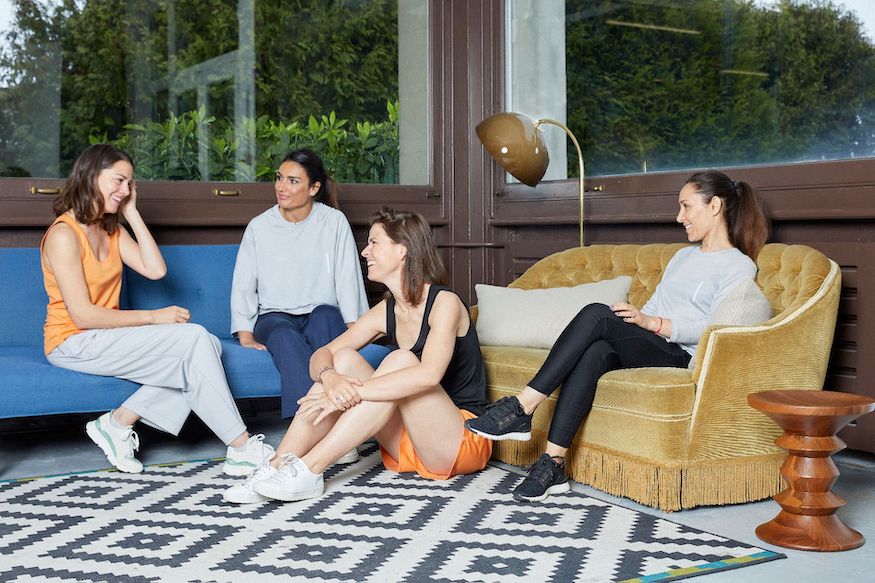 Sport Couture
Taking inspiration from traditional tailoring, which is synonymous with quality and elegance, the design process applied by EMYUN reimagines classic items from the daily wardrobe, integrating them with performance details to give you the perfect balance between elegant couture and sport. Such functional features are, for example, the underarm gusset and the yoke stitchings to ensure perfect wearability and a better fit for all EMYUN shirts.
Using the proven sartorial tradition each garment is prototyped on real models, without computers or software. This allows perfecting the fit and shape of each piece based on how it actually performs, thus procuring the perfect fit and shape.
Premium Materials
EMYUN activewear is exempt from any synthetic materials and mesh. The core fabric is 100% merino wool from New Zealand. The merinos are considered some of the finest and softest wool of any sheep. Super lightweight and breathable, merino wool is nature's answer to survive the scorching summers and freezing winters. This natural fiber provides long-lasting technical performance and comfort. It has all the perks of wool, odor control, temperature regulation, plus one more: it is a smart and sustainable choice.
In New Zealand, growers of ZQ Merino meet the highest standards in the areas of animal welfare, environmental care, and social sustainability, along with delivering a premium and hand-selected fiber.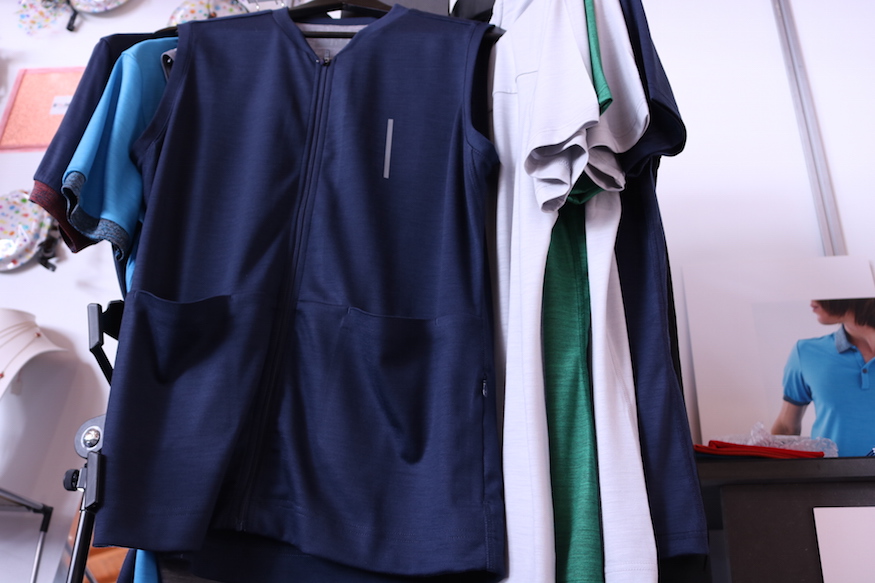 EMYUN's concern for the environment is sincere. The brand maintains transparent relationships with their producers and works only with suppliers who respect environmental regulations, avoid chemical dying and recycle the polluted water. Throughout the supply chain, clear and traceable connections are established – from the wool growers to the final garment. The wool is sourced from accredited farmers in New Zealand who meet the highest on-farm standards and have adopted integrated strategies to manage the risk of flystrike, treating the wool without mulesing.
Wash less. Do more.
Dispelling the myth that wool garments must all be dry-cleaned, EMYUN apparel requires little attention when it comes to cleaning: you can wash your garment simply in cold water for up to five times. Only after the fifth individual wash, the garment should be washed with soap or machine washed. In this way, you can avoid exposure to the dangerous chemicals typically used at the dry cleaner, thus preserving not only your clothes but also the environment.
Made in Europe
The material is processed in Biella, Italy. EMYUN works with Reda, a traditional Italian fabrics maker with a longstanding history of over 100 years. This is the only factory in the world that can boast an environmental certification by EMAS.
Afterward, small, family-run laboratories close to Bergamo and Milano in Italy handle the majority of the design as well as some accessories in Sofia, Bulgaria. Throughout they operate in line with EU environmentally-conscious sourcing and production methods.
You can shop EMYUN online >>>. If you want to become part of the tribe, follow the brand on Facebook and Instagram.