Thanks in part to scenic posts on social media that accentuate the beauty of once lesser-known countries, places, like Croatia have been propelled into stardom with travelers.
Another country experiencing this boost is the small island nation of Iceland, which was once a blip on the map but is now a nature photographers' and adventure backpackers' dreamscape. This spike in visits means the capital of Reykjavik, attractions like the pools at The Blue Lagoon, and nature stops like the waterfalls at Skogafoss, have all been firmly established on the tourist map.
While the nation may be little, it still has secrets lurking for those willing to take a turn onto the road less traveled. We've compiled a list of our favourite hidden gems in Iceland.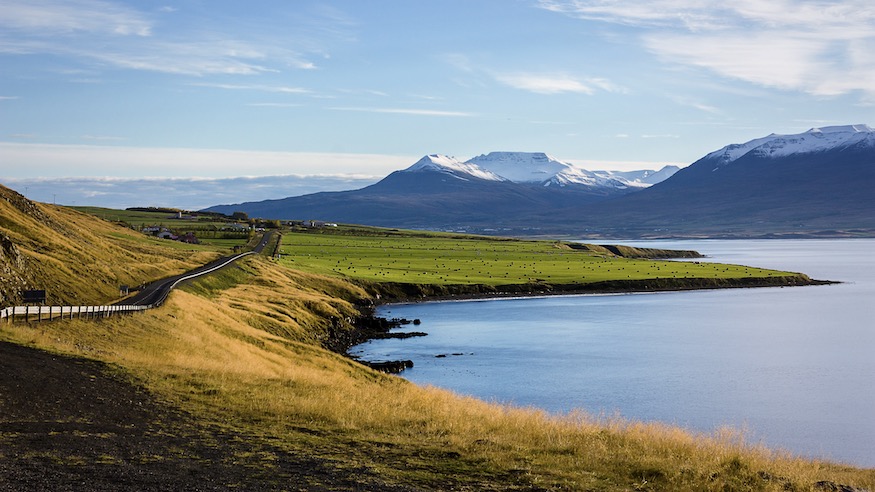 Hofsos Swimming Pool
Who doesn't love an infinity pool? No-one, that's who. Also, this particular example, nestled cliffside with panoramic views of the fjords of Northern Iceland, is potentially one of the most beautiful in the entire world. The pool is open to the public, although because of its isolation, it hardly ever sees an overcrowded day.
Akureyri
Reykjavik, home to about a third of Iceland's population and the center of culture on the island, is easily the most visited place in the country. While other cities like Vik and Hofn are beginning to see more tourist traffic as of late, other towns further from the main point of entry into Iceland are less frequented. One such example is Akureyri, tucked away deep in a northern fjord.
The town of 19,000 citizens boasts a beautiful church, botanical gardens displaying prime examples of Icelandic fauna, and even a nearby ski mountain. Also, beer lovers will rejoice to know that Akureyri is home to the esteemed brewery Einstok. 
Something else that Akureyri is famous for: the stunning Goðafoss waterfall!
Fjadrargljufur Canyon
Perhaps the only reason this place isn't better known is because there aren't any tourists who know how to pronounce Fjadrargljufur. This canyon is one of the most magnificent places in Iceland to take a hike. Trekkers can walk along the winding river that leads up through a narrow canyon with mossy cliffs towering above on either side.
Flateyri Island
This small island on the west coast is primarily a summer escape for Icelanders, so much so that the wintertime population can be counted on one hand. However, in the more temperate summer months, tourists will be pleased to find an authentic village that provides a glimpse into Iceland's past, as well as a number of fun concerts.
The Westfjords
The Westfjords region is Iceland's most northern and western portion of land. Its extreme seclusion not only limits visitors but also provides a prime illustration of Iceland's otherworldly natural landscape. The most northern reaches is occupied by the Hornstrandir Nature Reserve, a great place for adventurers to wander silent hiking routes, hunker down in a tent for a night at one of the many beautiful campsites, and see unusual wildlife like foxes, puffins, and whales breaching offshore.
Have you already been to Iceland? Do you have any travel tips? Share your experience with us! We are always happy to exchange.
Thank you for following our adventures and stories here on Coolbrandz. We are delighted to know you are part of our community. If you would like to keep informed about Travel Tips, Cool Places and Destinations, subscribe to the Coolbrandz-Newsletter here below.