If you're looking to relax, unwind and get a break from the stress and mayhem of everyday life Portugal may just be your go-to holiday destination. With its beautiful beaches, slow-paced lifestyle and pleasant Mediterranean climate the Algarve is the perfect place to recharge your batteries and get away from the day-to-day chaos. Not sure how to switch off and start relaxing? Here are some tips to get you started.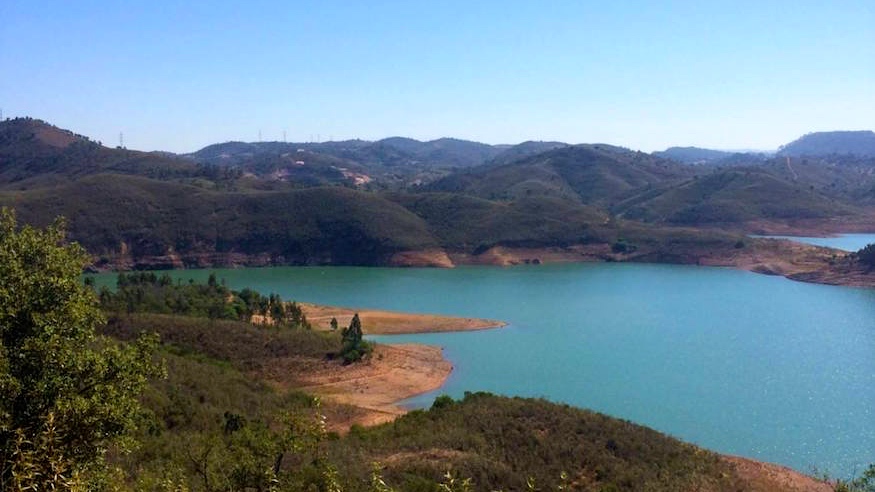 Beach, please
The Algarve is famous for its beautiful rocky shores, quiet sandy bays and secret sea caves, so make sure to put a trip to the beach on your holiday to-do list. Having a dip in the pool or splashing the day away at a water park is fun, but nothing beats the feeling of warm sand between your toes, the sound of waves rolling in and the sensation of the sun on your skin tempered by a gentle sea breeze. Feeling a bit more adventurous? Why not swim along the rocky cliffs to a secluded beach or a hidden cave? Total privacy ensured. Just be aware that things can get a little chilly and don't venture too far out unless you are a good swimmer: the average summer sea temperature in Portugal is around 20°C and the waves and currents can get pretty strong.
Get lost
In the narrow cobblestone streets and alleys of a small Portuguese village, that is. Take in the traditional architecture, browse for local handicrafts and regional products or indulge in some pastéis de nata – a typical Portuguese egg tart pastry – or a glass of Portuguese wine at a local restaurante. If you are lucky you may even spot a stork during your stroll. Disturbing or destroying stork nests is prohibited by law in Portugal and since the birds are believed to bring good luck the Portuguese think very highly of their black-and-white feathered friends. So keep an eye on those rooftops and chimneys and you may just have some good fortune coming your way!
Go pescitarian
Portuguese cuisine is all about fish and seafood, so why not go pesco-vegetarian for a while? Whether you decide to have a fish barbecue, sample some fresh sardines at the marina or treat yourself to the catch of the day at a local restaurant, in Portugal you simply can't go wrong choosing from the fish menu. Some of the Algarve's most popular fish courses include amêijoas (cockles), cataplana (fish and seafood stew) and espada de peixe (fish brochette). Not a fish fan? Why not indulge in a slice of fig and carob cake, a bowl of hearty vegetable soup or gazpacho or some home-grown oranges from a local fruit stand? Unless you're allergic to all things fresh and local you won't go hungry in the Algarve.
Get out
Though the Algarve may look very dry and barren – lots of sunshine and little to no rain will do that to a landscape – the Algarvian countryside is actually quite beautiful. You just have to know where to look. Going on a hike under the scorching summer sun is probably not the best idea – due to the absence of large trees there is very little shade on the Algarvian plains and hills – but joining a jeep safari or going on a buggy ride is a great way to explore the Portuguese outback. Just don't wear your Sunday bests if you are planning to venture into the Algarvian outdoors, because things tend to get very sandy, dusty and dirty out there.