Thanks to our partners, we get to experience fantastic things in all domains. From food via gadgets to travel, we never say No to trying out something new!
When we were getting Paido Soda to try as part of the launch campaign, we thought – hum, which type of food does this pair well with and in which sort of restaurant could we imagine finding Paido?
The answer was quickly found: spicy! Asian, Thai, Indian… Paido is a low calorie, lightly sparkling soft drink with great raspberry flavour and pronounced sweetness. It provides the perfect balance to spicy food.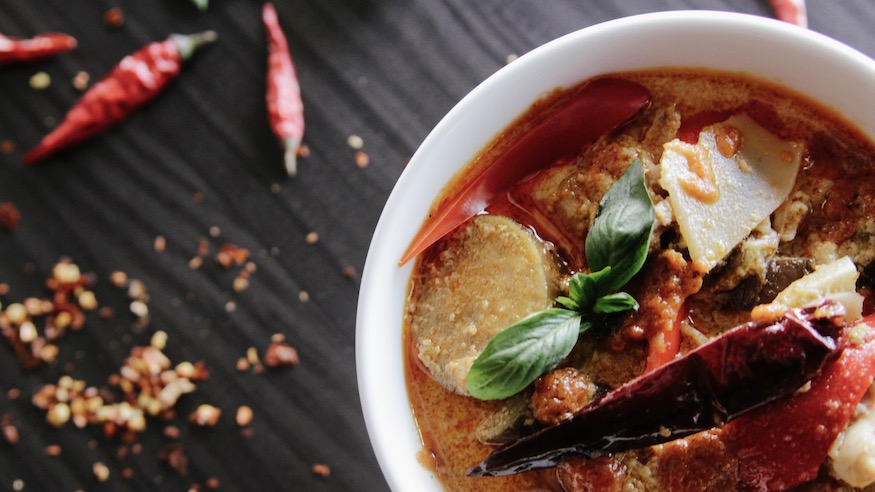 So we set out to find 10 cool Thai restaurants that serve fabulous food and that would be great partners for Paido. Here they are:
01. The Lemongrass, Zurich
02. Soi, Geneva
03. Le Jardin Thai, Lausanne
04. Tawan Thai, Cossonay
05. Loy Fah, Feusiberg
06. Mama Thai, Geneva
07. Blue Monkey, Zurich
08. Thai Garden, Luzern
09. Sweet Moon Thai, Rudolfstetten
10. Thai Kitchen, Lachen
01. The Lemongrass Thai Zurich 
Thai take away and restaurant with outlets at Stampfenbachstrasse and Universitätsstrasse.
Address: Limmatstrasse 199, 8005 Zürich, Switzerland
Contact: the-lemon-grass.ch, +41 44 554 60 90, @thelemongrass_thai_rest
02. Soi Thai Restaurant Geneva
Soi is a Thai street restaurant, offering small Thai dishes to share in a modern canteen and a Bangkok-like experience.
Address: Rue du Prieuré 6, 1202 Genève, Switzerland
Contact: soisoi.ch, +41 22 547 19 20, @soi_geneve
03. Thai Restaurant Le Jardin Thai Lausanne
Located very close to the main station in Lausanne, inside the Hôtel Alpha-Palmiers.
Address: Le Jardin Thaï, Rue du Petit-Chêne 34, 1003 Lausanne, Switzerland
Contact: lejardinthai.ch, r@byf.ch, +41 21 555 59 99, @lejardinthai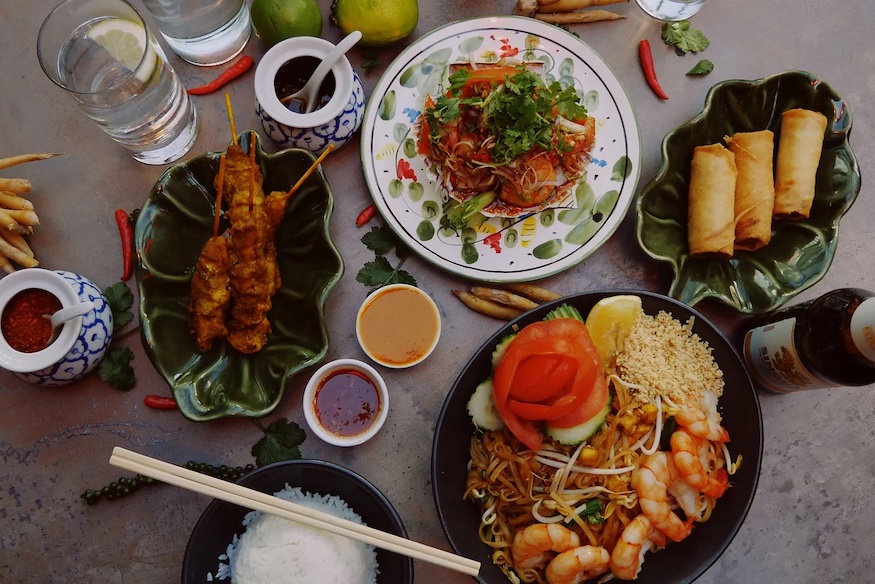 04. Tawan Thai Cossonay
Owner and chef Dumrong Kongsunton was born in Bangkok. As a child, he helped his mother in the small family restaurant. In his own restaurant in Switzerland, he now serves authentic Thai cuisine. Take away and catering.
Address: Petite rue 4, 1304 Cossonay, Switzerland
Contact: tawan-thai.ch, +41 21 861 31 35, @tawanthai.cossonay
05. Thai Restaurant Loy Fah Feusisberg
Created by the celebrated chef Tammasak Chootong (Noi), the contemporary Thai restaurant Loy Fah is located at Panorama Resort & Spa Feusisberg. It offers unexpected, urban, evocative dishes and is referenced with Gault & Millau.
Address: Schönfelsstrasse 3, 8835 Feusisberg, Switzerland
Contact: panoramaresort.ch, +41 44 786 00 00, @loyfah_feusisberg
06. Mama Thai Geneva
Authentic street food canteen created by a family from Bangkok. 'Mama Thai', because it is in fact the actual mother cooking here together with a small team. An all pink universe of delicious, healthy Thai cuisine that is also highly instagrammable! Every day, noon and evening, on site or to take away.
Address: Rue de Carouge 61, 1205 Genève, Switzerland
Contact: mamathai.ch, +41 22 800 33 33, @mamathai_geneve
07. Thai Restaurant Blue Monkey Zurich
Authentic, classic Thai dishes in a bistro and a more formal restaurant upstairs with Asian decor, plus a DJ bar.
Address: Stüssihofstatt 3, 8001 Zürich, Switzerland
Contact: bluemonkey.ch, +41 44 261 76 18, @bluemonkey_zuerich
08. Sweet Moon Rudolfstetten
Dishes from Thailand and Nachirawut's own creations – low-fat, gently and briefly cooked in the wok, with curry or stir-fried . The vegetables remain crisp, the herbs are aromatic and the vitamins are almost completely preserved. Each dish is individually and always freshly cooked.
Address: Alte Bremgartenstrasse 8, 8964 Rudolfstetten-Friedlisberg, Switzerland
Contact: sweet-moon.ch, +41 56 631 14 40, @sweetmoon_thai
09. Thai Garden Luzern
Traditional dishes of Thailand are presented in an elegant setting with orchids, candles & Buddhas.
Address: Pilatusstrasse 29, 6003 Luzern, Switzerland
Contact: thaigarden-luzern.ch, +41 41 226 88 88, @thaigardenluzern
10. Thai Kitchen Lachen
When you enter in the restaurant Thai Kitchen in Lachen, you will feel like being on vacation: finely carved wooden benches, colourful flowers, Buddhas and Thai decorations. Everything is homemade: spring rolls, curries, pad thai with noodles or a refreshing papaya salad
Address: Hintere Bahnhofstrasse 17, 8853 Lachen, Switzerland
Contact: thai-kitchen.ch, +41 55 442 25 85, @thaikitchenlachen
About Paido Soda
Paido Soda is a new low-calorie soft drink with just 20 calories per 100 ml. Anyone who loves raspberry flavour will love Paido! It is delicious and refreshing all on its own, but also a great mixer for cocktails!
The low calorie drink provides the body with important nutrients and is rich in vitamins B6 and B12. Vitamin B6 is largely responsible for regulating glycogen and protein metabolism. It supports the immune system, reduces symptoms of exhaustion and tiredness. Vitamin B12 is particularly important for the formation of red blood cells, but also in general for cell formation. It is also involved in the metabolism of proteins and amino acids.
Paido Soda contains water, inverted sugar syrup, acidifier: citric acid, elderberry extract, aroma, antioxidant: ascorbic acid, sweetener: steviol glycosides, pyridoxine hydrochloride (vitamin B6), cyanocobalamin (vitamin B12). It is light, digestible, and full of flavour.
Paido Soda is a smart functional drink for any occasion. Thanks to high-quality ingredients and the refreshing feeling, the new soda from Switzerland is perfect as a  light drink at work, hot nights in the club or as a healthy thirst quencher in the gym.
It is for health-conscious people who are looking for an everyday soft drink that is low in calories and high in vitamins,
Paido online: www.paidosoda.com, @paido.official – NEW – from summer 2022: Paido Maracuja