Aosta: QC Termemontebianco is located just a few steps from QC Terme Pré Saint Didier and the renowned ski resorts of Courmayeur and La Thuile. We were invited to stay here as part of a press trip through the Aosta Valley.
QC Termemontebianco is a 4-star resort with 57 rooms and an alpine spa on the slopes of Mont Blanc. A perfect location to take care of yourself and rejuvenate in whirlpool baths, steam baths and wonderful relaxation rooms, surrounded by one of the world's most beautiful views. From the sensory pool and sauna-chalet set in the outdoor garden, it is impossible not to be captivated by the majestic peaks and the valley's unspoilt nature.
In our room, we found a complementary set of toiletries: sensations and fragrances encapsulated in Aria Monte Bianco, a sweet concentrate of vanilla, praline and candyfloss combined with vibrant lily of the valley and jasmine flowers… this is the olfactory memory we bring back from our stay in Aosta at QC Termemontebianco.
To complete the relaxing getaway, massages, beauty rituals and daily gastronomic delights, including a sumptuous breakfast reserved for resort guests, the Wellness Lunch with its mouth-watering dishes and the unmissable evening Aperiterme: QC Terme provides a journey of highly authentic flavours, to toast to wellness while savouring tasty treats.
To wrap up a perfect day, the hotel restaurant offers a wide range of gourmet recipes and a curated wine list. Its combination of local knowledge and culinary expertise guarantees guests an incredible dining experience.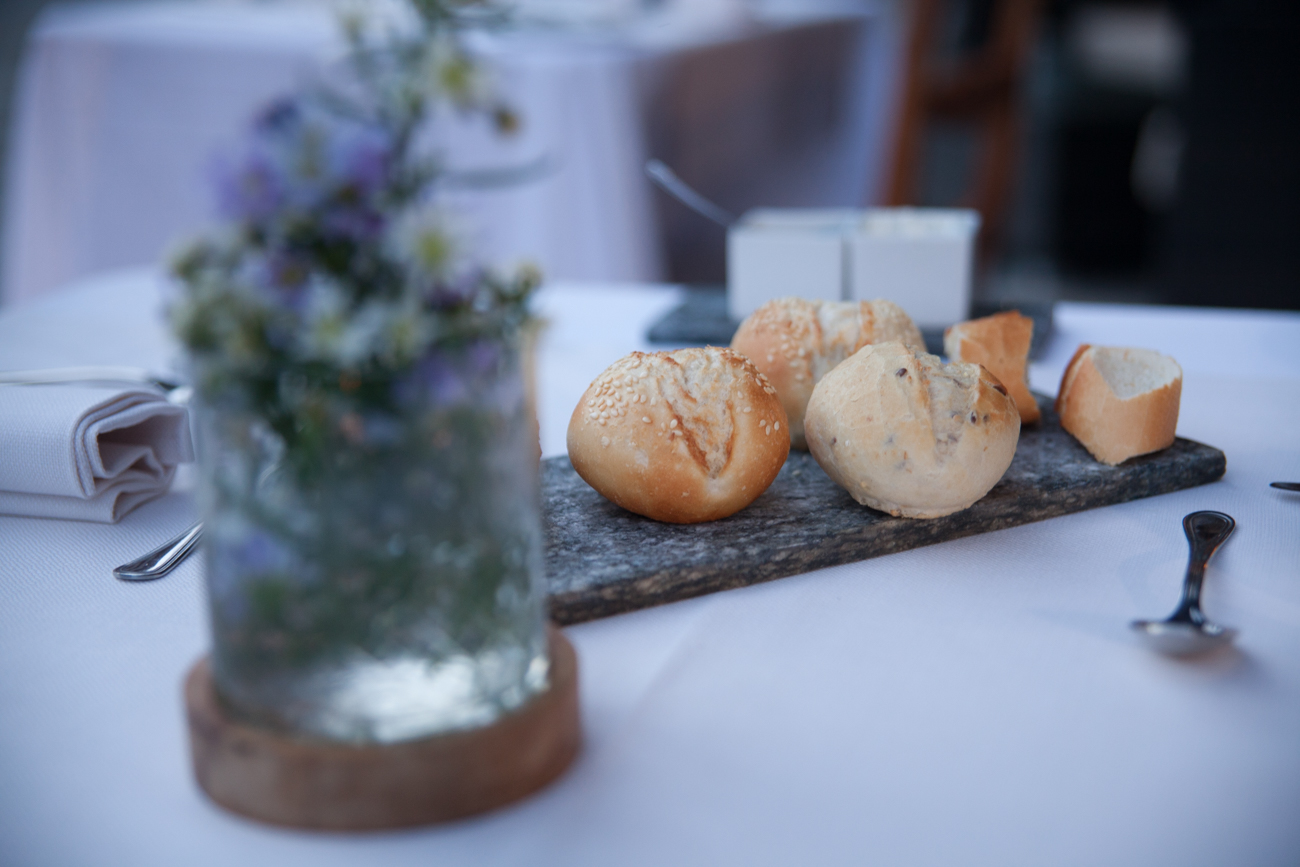 QC Termemontebianco Mountain refuge
Aosta QC Termemontebianco is a 4 star hotel complex with a wellness centre on the slopes of Mont Blanc. The prefect place to revitalise and take care of yourself. It is just a short walk from the renowned ski resorts of Courmayeur and La Thuile and the centre of QC Terme Pré Saint Didier. We stayed there in summer as part of a press trip and found QC Termemontebianco ideal for a relaxing stay.
Our room was of the category Classic. An intimate, cozy room with Alpine charm. Ideal for those who want to spend moments of wellness close to nature. As you enter the room, you will find a wide" à la carte" selection of soft pillows and a personalised courtesy line designed to meet your every need.
You have access to the gym and the wellness path, that you can enter directly from the room in a bathrobe. The minibar holds a stunning beauty spa selection. Check in is from 3pm, and Check out 11am.
There are other rooms in the categories Comfort, Romantic, and Minisuite.
Wellness: Echoes of nature
The unique location lets you admire Mont Blanc in all its splendour, surrounded by one of the most beautiful views in the world. Peaceful places such as the reading lounge, the hay room and the music corner allow you to relax after a day of skiing or a long walk in the mountains.
Close your eyes and allow yourself to be pampered by a variety of rejuvenating hydromassages – waterfalls to relax the muscles in your shoulders and back, floor hydromassage to tone the muscles of the back and buttocks, and jets to stimulate microcirculation.
QC Terme Pré Saint Didier
Not far from the QC Termemontebianco, where we stayed, this elegant nineteenth-century building, with a view of the Mont Blanc massif makes QC Terme Pré Saint Didier the ideal place to fully rediscover your own wellness and experience new emotions.
A surprising balance of hot and cold, of water and mountains: immersed in the outdoor sensory pools, with an incomparable view of the peaks, all that remains is to surrender to the white embrace of snow in winter and nature's greenery in summer.
There are more than 40 things to do and see: invigorating waterfalls, whirlpools, wooden sauna-chalets where you can rediscover all the Alpine fragrances, salt rooms, Kneipp paths, Vichy showers and panoramic relaxation rooms, for total restoration.
Remineralising, invigorating and soothing: the thermal water of QC Terme Pré Saint Didier gushes out, naturally warm, from the heart of the mountain and is enriched with precious minerals along its course.
A true elixir capable of facilitating a deep state of relaxation, loosening muscle contractures and renewing the skin.
A journey into beauty with the scent of lemon, bergamot and cedar wood, encapsulated in the Aria dedicated to the centre: a fragrance capable of evoking the intoxicating atmosphere of the Aosta Valley woods.
To make your wellness break even more unique, the hotel also offers massages, beauty rituals and daily gastronomic experiences, including the Wellness Lunch with its mouth-watering dishes and the unmissable evening Aperiterme served to guests in their bathrobes.
About QC Terme
Believe in a dream and in innovation. The QC world was established in 1982, the aspiration of Saverio and Andrea Quadrio Curzio. Ability, determination and, not least, long-term vision, have enabled them to turn the right intuitions into reality and to create the largest Italian group in the thermal tourism sector, whose mission is the pursuit of beauty and improving quality of life.
How? By providing immersive experiences on the boundary between reality and imagination, by anticipating their guests' needs and never letting them down in terms of service and expectations. An ABC of well-being characterised by three values: hospitality, beauty and the awareness of being the custodians of a priceless cultural, historical and natural heritage.
The QC Terme centres are set in breathtaking locations, finished beautifully down to the smallest detail to become spaces to recharge mind and body. Twelve centres and five hotels in unique locations: Bormio, Pré Saint Didier, Mont Blanc, Milan, Turin, Rome, San Pellegrino, the Dolomites, Chamonix-Mont-Blanc, New York and Garda.
Paradises of water and nature where you can lose yourself in the pleasure of small discoveries, experiencing emotions that combine the value of shared time with a touch of wonder, to create unforgettable experiences. An ever-evolving dream that never ceases to amaze.
Below, some more snaps from our stay at Aosta QC Termemontebianco that was organised by Allure Alps, creator of unique travel experiences. We arrived very late in the evening, the restaurant was about to close, but the team was so kind as to accommodate us by putting a table outside and serving the full menu. The food was incredible!