The BMW Startup Garage is the venture client unit of the BMW Group. Every year, it exchanges ideas with over 1'000 startups worldwide and looks for innovations that can serve as a strategic benefit for products, services, and processes of the BMW Group.
This way, BMW ensures early access to innovations and can help shape them before they reach market maturity.
At the same time, startups gain valuable insight into automative processes, can build up a network within the company, and are supported in the further development of their business plan.
The aim of the programme is to evaluate startups and empower them as long-term partners of the BMW Group.
The BMW Startup Garage is represented at all BMW Group Tech Office locations: Munich, Mountain View, Shanghai, Seoul, Tokyo, and Tel Aviv.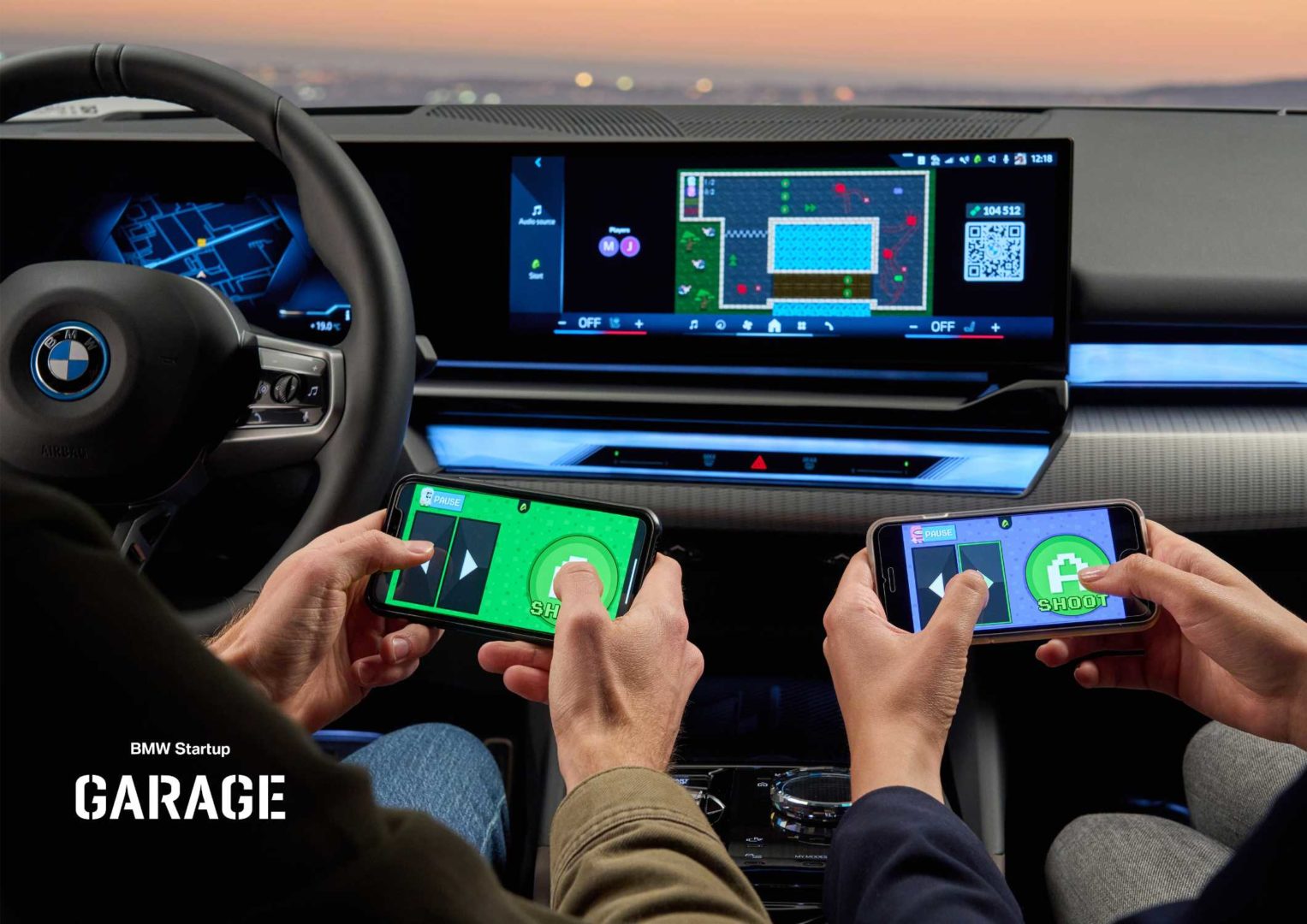 BMW Group and the Swiss startup AirConsole have rolled out a jointly developed solution for in-car gaming in record time!
Since July, BMW drivers and passengers have been able to pass the time with smartphones as controllers.
The function is being made available for the first time with the launch of the new BMW 5 Series and will be offered successively for selected other models.
This innovative collaboration proves the success of the venture client model developed by the car manufacturer for the BMW Startup Garage.
Quick access to startup ideas for the BMW Group
The special feature of this form of collaboration is that founders retain their shares in their company, since BMW does not participate as an investor, but rather as a customer – hence 'venture client'.
Toni Plöchl, Startup Manager R&D at BMW:
"The Startup Garage promotes the integration of state-of-the-art startup technologies throughout the entire organisation. Thanks to the venture client model, the Proof of Concept was completed in record time. This proves the agility and effectiveness of our approach."
BMW supports startups with the concentrated expertise of an international automotive group and, in return, gets quick access to new ideas.
Anthony Cliquot, CEO of N-Dream, the company behind AirConsole:
"It was impressive how quickly we were able to work with BMW research department as a result of the BMW Startup Garage. This was the only way to get the AirConsole solution for in-car gaming from a prototype to a BMW series feature as quickly as possible."
Last year, the venture client unit completed a total of 32 pilot projects with leading startups.
Since the BMW Startup Garage was founded, 20 startups have managed to become regular suppliers after the pilot project.
BMW Group Online: Web, Facebook, Twitter, YouTube, Instagram, LinkedIN