Château d'Esclans is pleased to announce that The Pale Rosé by Sacha Lichine has obtained 89.2 points and the Gold Diploma at the Expovina Trophy. With its transparent pink color, The Pale embodies all the characteristics of an authentic rosé from Provence.
The Pale, a symbol of accessible and innovative luxury:
Defined as the rosé wine for the new generation, The Pale features a shimmering, peach-pink color and brings out the classic rosé from Provence with aromas of red peach, strawberry and a hint of pear. By its quality and its elaborate packaging, it is both premium, full of style and accessible. On the palate, this wine is very concentrated, while remaining fresh, with a nice balance between pineapple, raspberry, watermelon and harmonious acidity.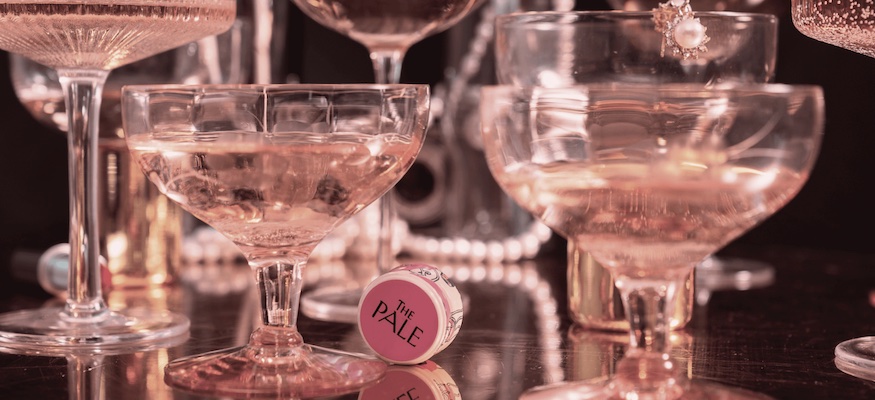 A product from the best terroirs of the Var region:
The Pale by Sacha Lichine is made from grapes harvested from the best vineyards in the "Vin de Pays du Var IGP" region. The harvest is carried out at night to avoid the heat of the day and to keep the harvest cool. The Pale is then vinified in stainless steel tanks at controlled temperature, remaining on the lees, in order to give texture to the juices.
Sacha Lichine, author of the international "renaissance of rosé":
Sacha Lichine acquired the estate in 2006 with the vision of "the renaissance of rosé" since he revolutionized the world of wine by offering very high-end rosé wines with great complexity of aromas. With the help of his oenological team, who succeeded in developing high quality rosés in Côtes-de-Provence, Sacha Lichine managed to make his wines known all over the world as luxury rosé. Through his vision and his focus on quality, Sacha Lichine has made it possible to impose his rosés as a reference on the market and in particular in the United States where it has achieved phenomenal success.
About Chateau d'Esclans:
Château d'Esclans is located on an exceptional site, on a hillside near the Gorges de Pennafort, twenty-five kilometers north-west of the ancient Roman city of Fréjus on the Mediterranean coast.
The first traces of the site of the castle date back to the Gallic era: its location served as a surveillance point for possible intruders who could land in the Gulf of Fréjus. The current structure or foundations of the castle cellars (known to be the oldest in the region) are those of the original castle which was ceded by the Count of Provence to Gérard de Villeneuve in 1201. The current castle, inspired by the style Tuscan villas, was built in the middle of the 19th century.
Acquired by Moët Hennessy in 2019, the estate, thanks to Sacha Lichine, has revolutionized the world of rosé wine by offering complex and premium rosés. Sacha Lichine has retained the management of the estate as well as the future development of its wines.
Château d'Esclans The Pale, recommended retail price 14.80 CHF (75cl), available at Manor, Globus, Coop City, Paul Ullrich, Von Salis, Zweifel Weine, …