The GELINAZ! Chefs Collective comes to Vienna! On 11 July 2021, the Silent Voices Shuffle Tour opens its second chapter with an artistic culinary performance like no other: in answer to the lockdown situation, Gelinaz Silent Voices Shuffle Tour unites 200 chefs from every corner of the globe who remix, play, and perform ideas, menus, and recipes… it is the loudest dinner on Earth!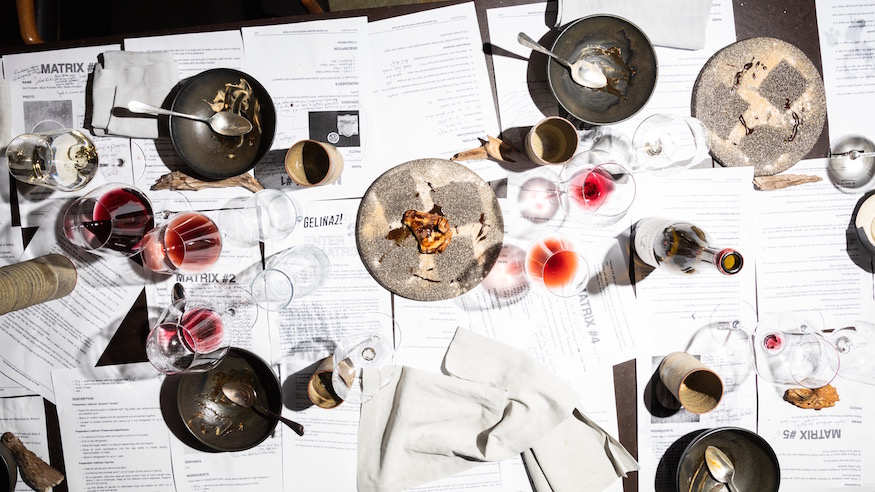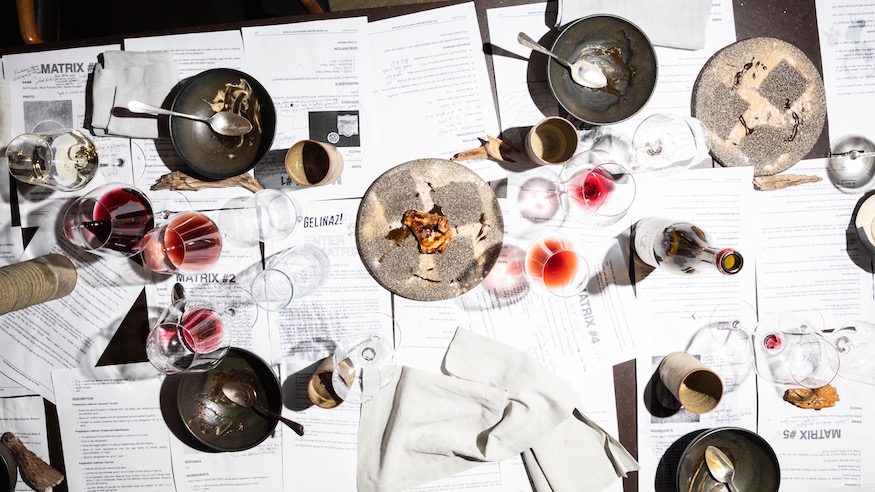 Forbes describes Gelinaz as "An unprecedented dining experience.", Vanity Fair thinks it is "A Molotov cocktail into Chef culture.", and Les Inrocks believe it even is "A manifesto for pop and political cuisine."
Gelinaz is a collective of over 300 of the most progressive chefs from every corner of the globe. Launched in 2005, the collective now comprises members from 50 different nationalities. Its mission is to blast open new culinary expressions by pushing chefs out of their comfort zone. Performative events are created putting chefs on the brink of creativity overload, and immersing audiences in multi-sensorial experiences where food and art intertwine.
In 2017, Gelinaz Does Upper Austria stirred things up with international chefs among whom: René Redzepi, Gabriela Camara, Mauro Colagreco, Manuella Buffara, David Chang, Ana Ros, Magnus Nilsson as well as Austrian chefs Milena Broger, Heinz Reitbauer, Lukas Nagel and Konstantin Filippou.
"Austria is home to some of the most innovative and alternative chefs. What's strange is that this avant-garde scene is still mostly under the radar. Something is really going on here. One needs to come see this." Andrea Petrini & Patricia Meunier, heads of the GELINAZ! Collective.
In October 2020, after more than 15 editions, Gelinaz launched its new project The Silent Voices. This worldwide event paid tribute to the cooks and chefs that were hit hard by Covid. With no restaurants, no projects, no way to express themselves, the organisers wanted to give them back their voices with the loudest dinner of all time! After 100% sold out events throughout Canada, Argentina, Brazil, Portugal, Thailand, India, Peru, Mexico and Taiwan, Silent Voices On Tour came to a hold due to the lockdowns and restaurant closures everywhere… Now, in July 2021 the collective is going back on the road!
"Between Covid, which nailed down all the chefs at home, and the environmental crisis, which makes us all question the need to travel by plane, it felt obvious to rethink what an event should and could be", say the organizers. No more chefs traveling half the globe for a dinner. They stay put on the ground. From now on, the ones traveling are the menus, the recipes, the ideas. And once at their destination, they get remixed by local chefs. First stop, Vienna.
What makes Vienna so special? Viennese cuisine, of course! Unsurpassed in its variety and influenced by the former countries of the Habsburg monarchy. With traditional dishes ranging from Wiener schnitzel to goulash. Vienna is rightly known around the world for its traditional inns and beisls, for cozy coffee houses and heurigers. But Vienna is also home to world-class gourmet restaurants.
The top chefs have the courage to innovate and radicalize the traditions of Viennese cuisine. Visitors from across the globe come together here to enjoy the special hospitality. People meet over food and drink and hospitality has always been a priority in Vienna. The city's inns and restaurants are places of meeting and exchange. They are where contacts are made, policy created, where people laugh, flirt and, of course, dine in grand style.
So, what to expect from this first Gelinaz happening in Vienna? The unexpected! Philip Rachinger (Mühltalhof – Neufelden), Lukas Mraz (Mraz & Sohn** – Vienna), and Felix Schellhorn (Der Seehof – Goldegg), known as The Healthy Boy Band, are the curators for the event at Club Prater-Strasse. Their credo: improvisation and anarchy! The performance spreads over 9 hours, and each course is remixed in a one hour DJ/Live Set on the dance floor. The ambience is "explore more", with airline vibes and camping flair.
New recipes have been specifically created for this event. They are matrixes, written by the Silent Voices, worldwide restaurateurs who shall remain anonymous until the last moment.
Andreas Lugmayr and his cocktail crew will bring the spirit of Austria to the table: an eclectic selection of drinks made with some of the countries finest spirits, among them Fernet Hunter, an Italian style bitter from Brunnwald, as well as Burschik's Vermouth, a Viennese Classic, Blue Gin from Reisetbauer, fine vinegars from Manufaktur Gölles, and Peda Cola…