Jim Beam Welcome Sessions Austria: Julian Le Play LIVE concert in Vienna on 23 May. Only 50 x 2 tickets – and you can WIN!
The legendary Jim Beam Welcome Sessions inspire internationally with "unplugged" feeling and unique welcoming spirit. Now it is time for the first Austrian edition. In partnership with Julian Le Play, Jim Beam celebrates the special atmosphere of live music and carefree moments.
Take your chance at www.jimbeam-welcomesessions.at and, with a little luck, win tickets for the Jim Beam Welcome Sessions and Julian Le Play's exclusive concert at the Badeschiff in Vienna on 23.05.23!
Save the date and try your luck at winning 2 tickets! Join the tribe and experience the first ever Jim Beam Welcome Session in Austria!
In the unique atmosphere of the Badeschiff in Vienna, Jim Beam is hosting the first Welcome Session in Austria on May 23, 2023: An exclusive concert with Julian Le Play, a star of the local music scene.
His story began in Australia, where he wrote his first songs as a teenager. Since then, four successful albums have been released, on which the Viennese artist has continued to travel – also musically.
With the last work "Tandem" he relied more than ever on collaboration and lives in creative exchange with musicians from all over the world.
His fifth album will be released in June 2023 and again features lot of guitar, a lot of intuition and a lot of wanderlust.
The opening act will be Tina Naderer with her soulful ballads and rousing pop songs.
Only 100 music fans can take part in this exclusive Welcome Session, and they can win their tickets via Jim Beam's own competition website www.jimbeam-welcomesessions.at. Participate now and take your chance!
Practical Information
Date: 23.05.2023
Time: 6pm – 10pm
Place: Badeschiff Vienna
Address: Franz-Josefs-Kai 4, Wolfgang-Schmitz-Promenade, 1010 Vienna
What you can expect:
A special concert experience with Julian Le Play! Live and up close – in a small and exclusive circle at one of the most beautiful summer locations in Vienna!
Refreshing and varied drinks with the spirit of Jim Beam's unique Welcome Sessions – this year for the first time in Austria!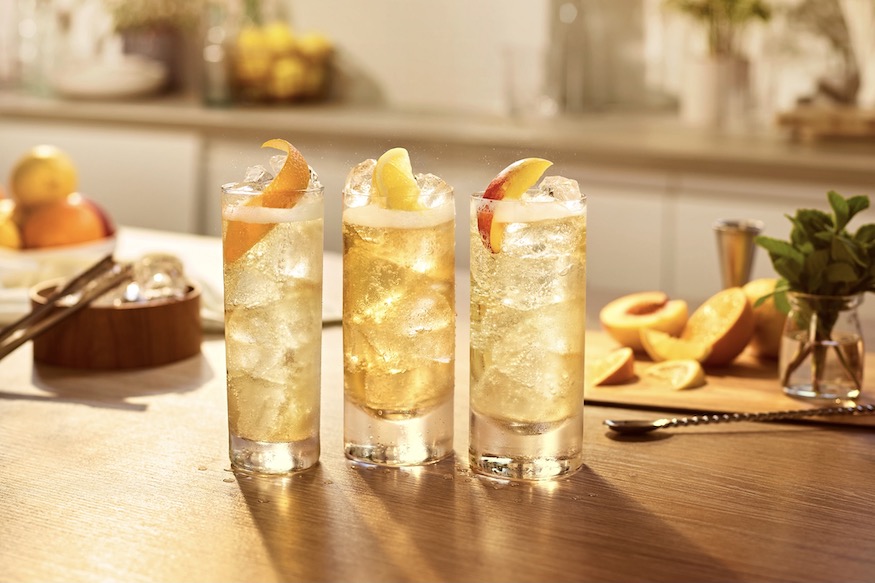 Cocktail Experience:
Look forward to the high-quality and mature taste of Jim Beam. Perfect for refreshing drinks and diverse mixes.
No other bourbon whiskey is like Jim Beam. The original "Kentucky Straight Bourbon Whiskey" is the N° 1 bourbon worldwide with its legendary history and special taste.
Elegant, soft and refined… the result of 4 years of ageing in freshly flamed American white oak barrels.
And it's even better when shared with friends!
Jim Beam Online: Web, Facebook, Instagram, Event Page, #jimbeamwelcomesessions