Just in time for Valentine's Day, accessory designer Joanna Buchanan presents a nature-inspired collection celebrating love and her fascination for bees. The US-based designer pursues creating joyful interior accessories for the daily life and special occasions, a value she now incorporated in thoroughly curated pieces to epitomize the message of love and generosity inherent to Valentine's Day celebration.
Joanna Buchanan's vision for luxury, color, texture and pattern relies on her approach to joy and ornament. Her ability to curate modern colors, chic graphic patterns and eclectic home furnishings has been demonstrated since her first line of luxe accessories in 2014, always inspired by her mother's love for traditional holiday decoration. Continuously on the lookout for a curious twist on conventional ornaments, she transforms interiors by adding a level of vintage sophistication and glamour. For Valentine's Day, Joanna Buchanan celebrates once more her love of bees and nature and invites to explore a new take on bees and roses.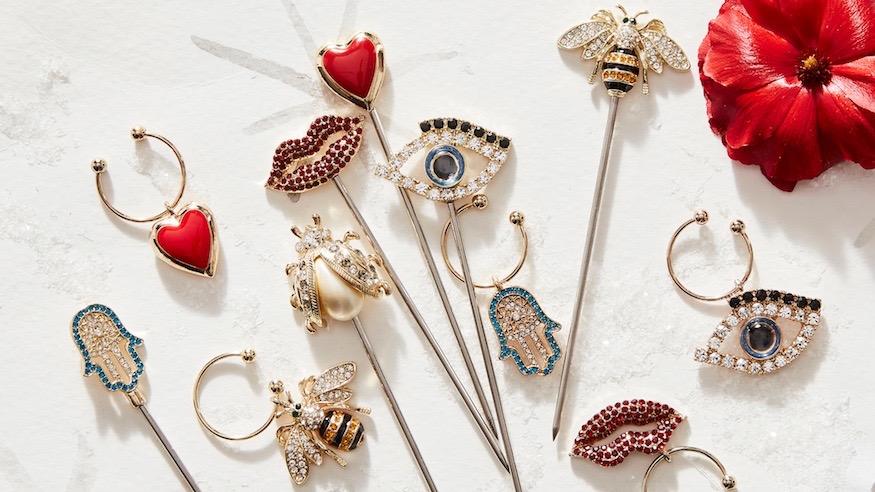 Loving Nature
Inspired by her Connecticut garden, Joanna Buchanan embraces a variation of natural elements from both, flora and fauna in her creations. The bee, one of the brand's icons, alludes to the designer's love for nature. Flowers, the bees' very best allies, symbolize the feeling of blooming love and generosity. The choice of red roses in the brand imagery emphasises a festive, glamorous and sophisticated passion for life.
Passionate Charms
In addition to the natural elements inherent to Joanna Buchanan's creations, a sense of magic stems from her decorative charms. The red heart and red lips designs, presented as wine charms and cocktail sticks, are a wink at Valentine's Day iconic motives. These lucky charms are a modern take on classic romantic decorations with a sense of humour and magic.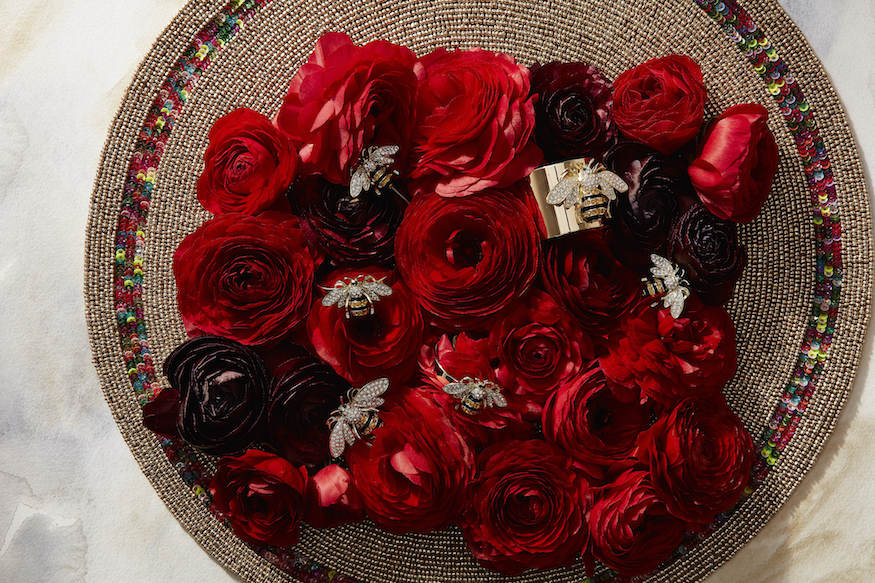 More information about Joanna Buchanan is available on the official website: www.joannabuchanan.com. In Switzerland, Joanna Buchanan products are available: Queen's Five