KA/NOA Zurich – Just one year after Lausanne welcomed KA/NOA, specialized in slow wear for men, the brand now opened a second boutique in the heart of Zurich, at Talstrasse 20. A new fashion hotspot that you should know! Here is why:
From father to son, the family is the focus at KA/NOA! The passing on of values and know-how from generation to generation is key in producing the finest clothing. The brand proposes timeless essentials that are all 100% Made in Italy, by the hands of men for men!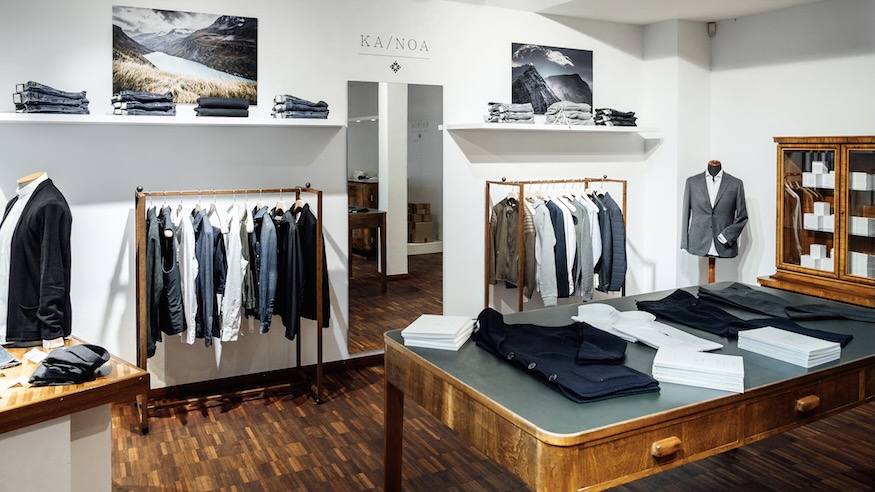 Timelessness, longevity and tradition are values that are close to the founder's heart. Bruno Grande, tired of the speed and superficiality of today's world, created a slow wear brand to counterbalance the ephemeral character of current fashion. He is very attached to his roots and cherishes the authenticity of the Made in Italy label that always has and always will be associated with superior quality and elegance.
Like the yarn from which its fabrics are woven, KA/NOA symbolizes the unique and precious thread that weaves humanity together, that intertwines generations, that links our roots, our values and beliefs, the past and the future.
Bruno's dream was to create men's fashion that is authentic, elegant and comfortable. Timeless basics for the man on the go allowing him to mix and match his attire without a headache. Just some pieces to put in his suitcase and assure that he will arrive at his destination in style.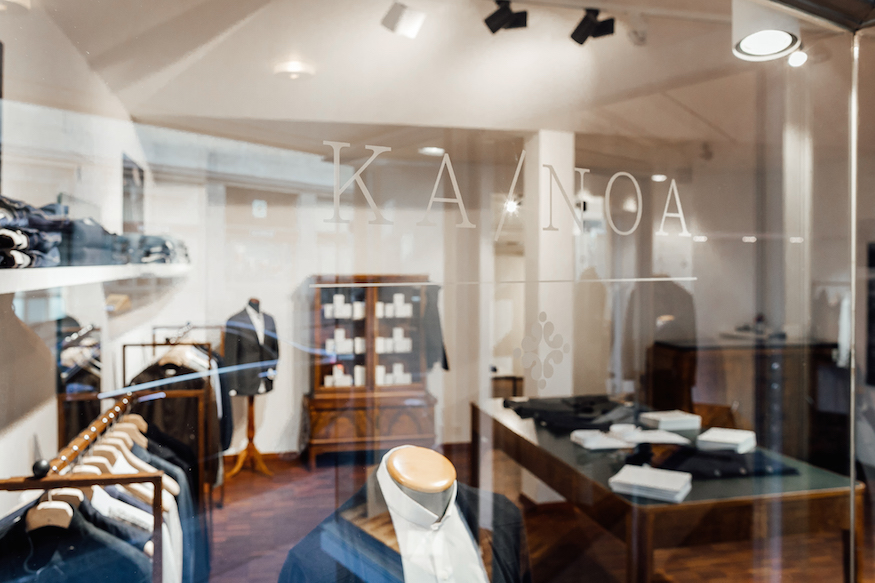 Was Bruno Grande actually destined to create a fashion label? It seems that time was right for him to make that move. Maybe a successful career in the watch industry also predestined him to spot what is timeless. Sure is, he got a good measure of love for fashion in his genes. His father, Pietro Grande, was a tailor, upholsterer and decorator in Cuneo, Piedmont. He introduced Bruno to the world of fabrics, scissors, cuts and comfortable, authentic style. It was also him who created Bruno's first tailor-made jacket.
Since then, Bruno Grande cultivates an interest in beautiful materials and easy to wear styles. He dreamt of creating his own label in honour of the values transmitted by his father and those that he wishes to transmit to his children, KAIA & NOAH. KA/NOA is the acronym of both their names and thus a brand name charged with symbolism. It also evokes a mode of transport and the desire to seize time in all its splendour and live in full consciousness.
Who would have thought that in the shortest time a second opens? And in Zurich nonetheless, allowing style aficionados who live in this busy Swiss metropole and who share the same values to shop the brand's clothing, too!
KA/NOA aims to propose a basic wardrobe that allows the mixing and matching of all its pieces. All the styles and all the colours can be combined to one's desire. While each piece has its own character, of course, all are timeless. Independent of current fashions trends they can be worn with the certainty to be en vogue at all times.
The collection is distinguished by natural colours – tones reminding of sky, sea, earth and stone – and exclusive materials such as leather, suede, boiled wool, merino wool, technical wool, SUPER 100's wool, cashmere and cotton – all spun, woven and fashioned in Italy.
KA/NOA embodies casual, minimalistic elegance and proposes soft materials that can be layered to desire. Ready to wear fashion that is in style all year round.
The shop in Lausanne is located at Garages du Flon, a district – named after the river Flon – that reverberates an industrial past but that today is one of the liveliest, innovative areas in the city. It was here that in 2000 Bruno Grande anchored in a country that has since become his second home and that has shaped his trajectory. And starting from here, too, KA/NOA set out for a voyage across Switzerland that continues with the opening of the shop Zurich. May your yourney be long and prosper! We wish you all the best.
If you share the KA/NOA mindset, connect with the brand online at www.kanoaitalia.com or www.therake.com.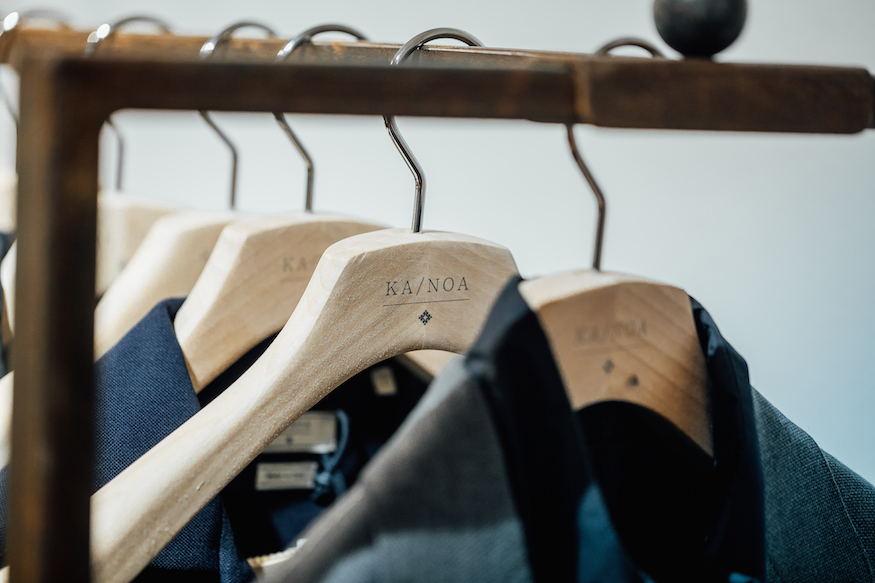 KA/NOA at FASHION HOTEL Kameha Grand Zurich 
What is the FASHION HOTEL? I think it is a great concept! Every spring and autumn, selected hotels are transformed into pop-up fashion fairs. For three days running, the hotel is all about fashion, accessories and beauty, photography, blogging and workshops, DJs, great food, and catwalks of known as well as upcoming brands. The FASHION HOTEL is a mix of inspiration, shopping, and party. A great occasion to meet and mingle with the IN crowd!
Each hotel room transforms into a showroom for a particular brand. The products are displayed in an individual setting and the brand owners welcome their guests in an intimate setting. For newcomers, FASHION HOTEL is an excellent stage! The event aims to promote young designers and as a platform, choose this original setup.
The last autumn edition was held at Kameha Grand Zurich, and we went to meet KA/NOA there. These are some impressions…