"I love you, now and forever, Gin & Tonic are perfect together…" February 14th is Valentine's Day! The perfect occasion to share some LOVE. This or any other day, celebrate the good times! Toast to life with your beloved, family, friends, or colleagues.
How about surprising them with a cocktail? A gift that comes from the heart, makes you shine and that says at the same time: "I love you like Gin loves Tonic!". Or is there someone you fancy but never dared to ask for a date? On V-Day, anything goes: "Would you like to be the Gin to my Tonic?" – Who would say no?
What is more: We have some Gin Love to share with you! Three bottles of Roku Gin are up for grabs. It's a gift that keeps on giving and a great addition to your home bar. Ideal as a gift or for mixing a Love Potion!
The giveaway is now closed, our winners are: @wandazweipunktnull, @denise__jastraunig, @_christinanna_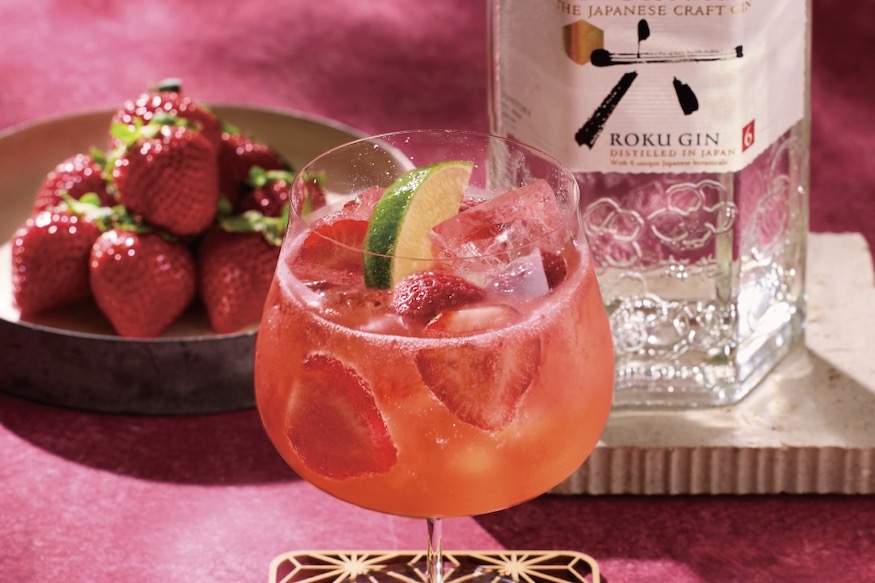 Follow Coolbrandz, Boozetasty and Roku Gin and like this post on Instagram or Facebook! To continue receiving news about Roku, simply enter your e-mail here below.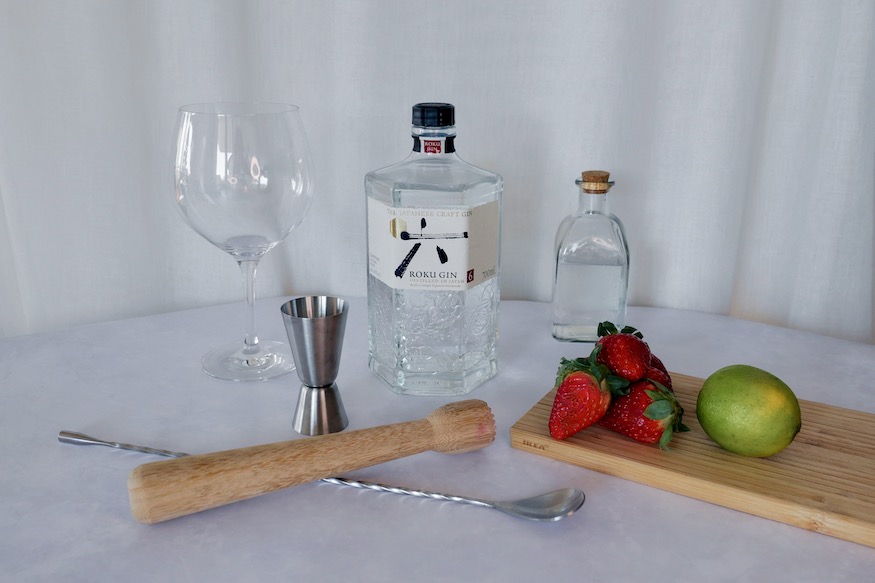 For Lovers Only
Valentine's Day is the perfekt occasion to get creative and dazzle your beloved. You know, let your hair down, unwind… start the evening with some pre-dinner drinks, maybe get some sushi.
For your perfekt night in, we have a bright red Love Potion for you: Roku, Strawberries, Tonic, Gin! And this is the recipe:
30ml ROKU
120ml tonic water
3 pureed strawberries
3 sliced strawberries
1/8 lime
Preparation: Put ice, ROKU and mashed strawberries in a glass and mix well. Top up with tonic water, add sliced strawberries and stir. Garnish with a lime. See how it's done here >>>
About Roku Gin
You love gin and and new taste experiences? Then you should definitely have Roku Japanese Craft Gin in your (home) bar! This perfectly balanced gin is produced by The House of Suntory from Osaka, and inspires with its complex taste profile since 1936.
Eight classic gin ingredients meet the Japanese botanicals yuzu peel, sakura flower, sakura leaves, sencha tea, gyokuro tea and sansho pepper. They combine to create a complex and harmonious gin with a hint of cherry blossom and green tea; soft and velvety on the palate and with a slight spiciness on the finish.
In the recipe above, the sweet winter strawberries are the perfect complement for ROKU.
Japanese craftsmanship in the bottle design
In Japan, six is a lucky number. ROKU means "six" in Japanese. Therefore, Roku Gin is also all about luck with its unique, hexagonal shape and the six Japanese botanicals it contains! The Roku bottle was designed with the utmost care and bears the signature of Japanese craftsmanship: the hexagonal bottle shape indicates the perfect balance between the six botanicals.
The kanji symbol, which stands for the number six, is immortalized in golden elements on the label. The label itself is made from traditional Japanese "Washi" paper. In addition, the Japanese botanicals can be seen as an embossed print on the bottle glass.