Roku Gin, the best from every season! This perfectly balanced gin is created in the old Japanese tradition of craftsmanship, with the utmost care and masterful precision.
It is made from six Japanese Botanicals (Yuzu peel, Sakura flower, Sakura leaves, Sencha tea, Gyokuro tea, and Sansho pepper) with eight traditional Gin ingredients.
It is a wonderful gift for any gin lover, cocktail aficionado, and friend of Japan and Japanese cuisine!
The House of Suntory from Osaka has been producing the spirit since 1936. Roku means the number six in Japanese, which is a lucky number in Japan. Roku's flavor profile is made up of the combination of the six Japanese botanicals yuzu peel, sakura flower, sakura leaves, sencha tea, gyokuro tea and sansho pepper with eight traditional gin ingredients.
The Japanese botanicals used are harvested individually according to the "SHUN" principle in the right season and at their optimal maturity, when they have reached their perfect taste, and then distilled individually in different pot stills. In this way, the aroma of each botanical can be extracted in the best possible way.
Created by Japanese masters with attention to detail, the result is a complex and harmonious gin, soft and velvety on the palate.
Alcohol content: 43% by volume, Bottle size: 0.7 L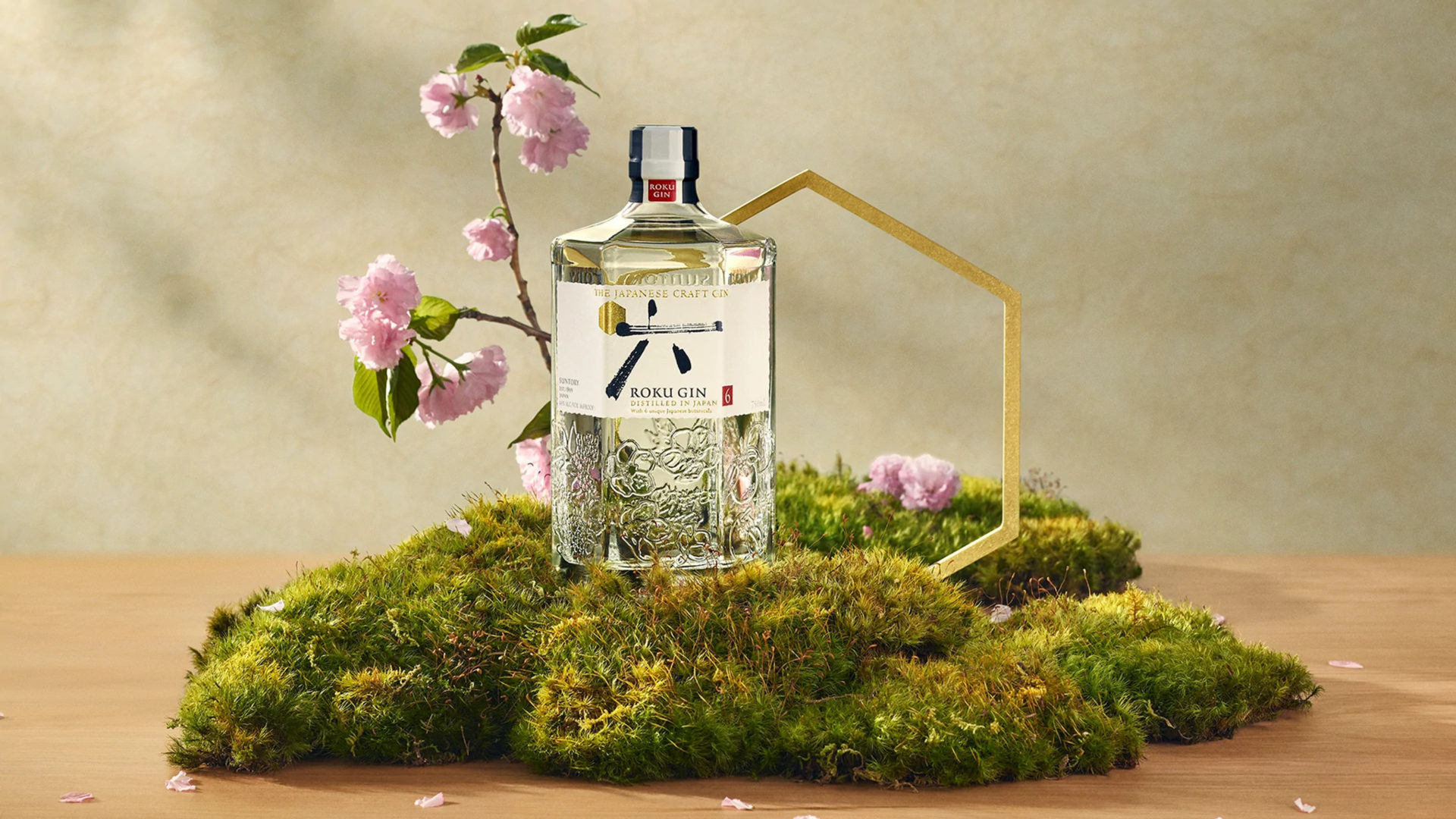 Tasting Notes
Aroma: Scent of cherry blossoms and green tea with hints of floral-sweet notes
Taste: Complex and layered, perfect harmony between classic gin taste and the special notes of Japanese botanicals. With yuzu as the main note. Soft and velvety on the palate.
Aftertaste: Sansho pepper provides a slight spiciness in the aftertaste
Drinking recommendation: To be enjoyed on the rocks or as a Roku & Tonic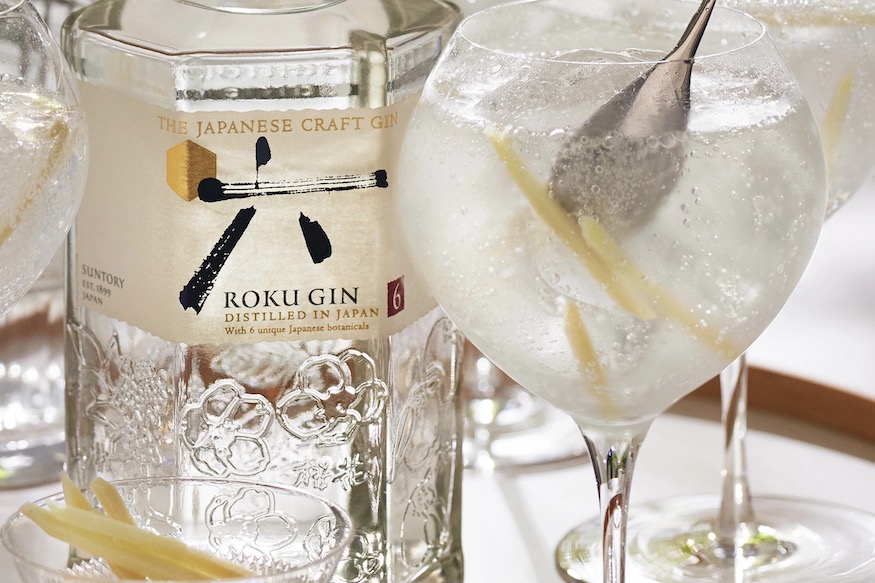 Roku Perfect Serve: Roku & Tonic
Roku tastes best over ice or as a unique Japanese Gin & Tonic.
Prepared with particular care, the Japanese gin & tonic is served with ice cubes and ginger sticks, which particularly emphasizes the refreshing, dominant yuzu note. The preparation is based on the "Spirit of Omotenashi" – the deep connection between guest and host – and is a refreshing ritual that should be shared with friends.
Roku online: rokugin.at, rokugin.suntory, @suntory_rokugin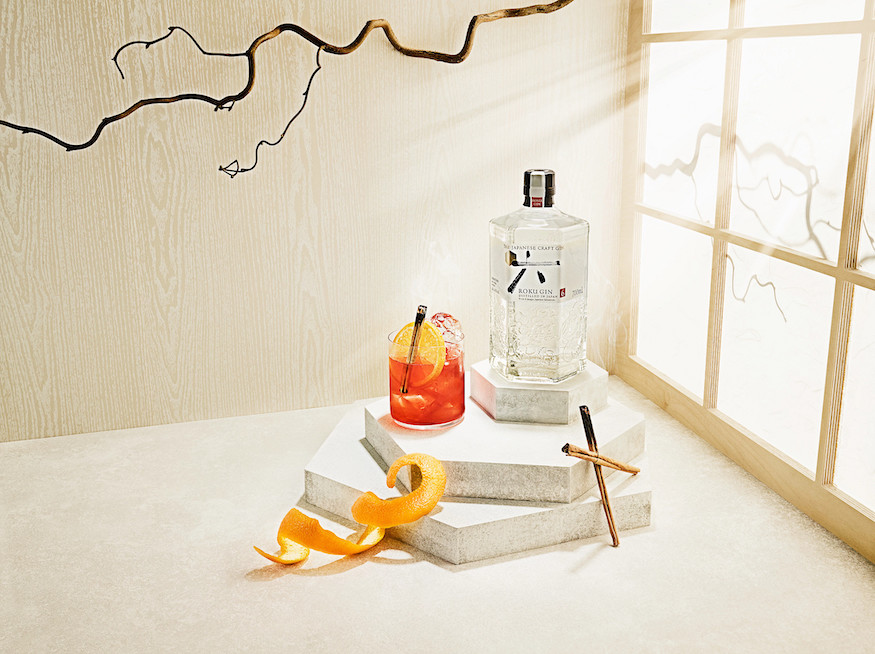 Recipe N° 01: Roku Negroni
What you need:
• 3cl Roku Gin
• 3cl red Vermouth
• 3cl Campari
• Orange zest
How you do it:
All ingredients in a mixing glass with ice, and stir. Then strain in a tumbler with ice cubes. Garnish with orange zest.
Recipe N° 02: Roku Gin Tonic
What you need:
• 40ml Roku Gin
• 120ml Premium Tonic Water
• 5-6 thinly sliced ginger stripes
How you do it:
Pour Roku Gin in a tumbler that is filled with ice cubes and top up with Premium Tonic Water. Add ginger sticks and stir delicately. The addition of ginger emphasises the Japanese notes of Sakura and Yuzu.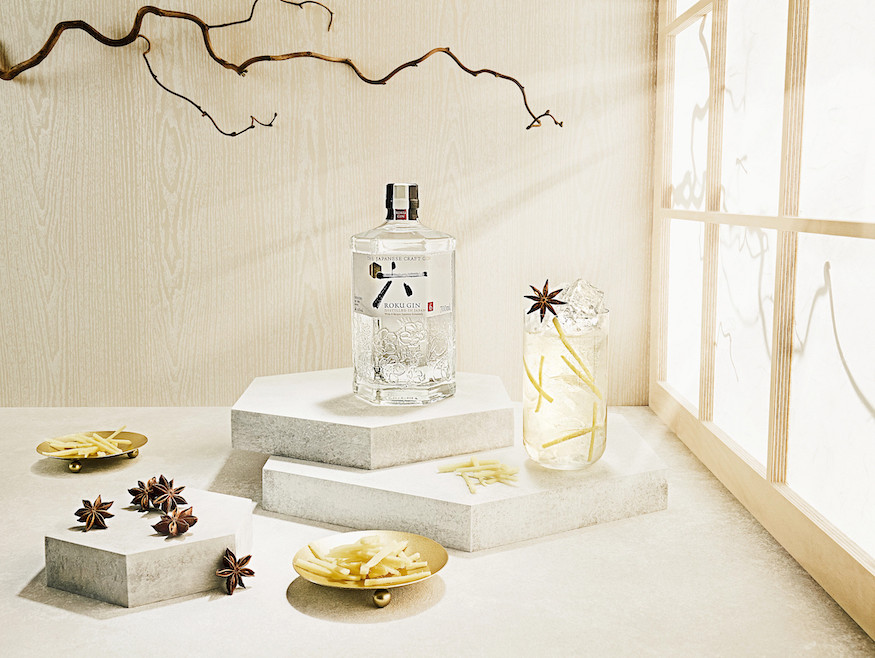 Recipe N° 03: Roku Winter Highball
What you need:
• 50ml Roku Gin
• 15ml Yuzu juice, or alternatively lime juice
• 15ml Simple syrup (1:1 Sugar and water, bring to boil, let cool down)
• 70ml Soda
• Yuzu or lime zest
How you do it:
Give Roku Gin, Yuzu juice, simple syrup, and soda in a glass that is filled with ice. Stir delicately. Garnish with Yuzu zest.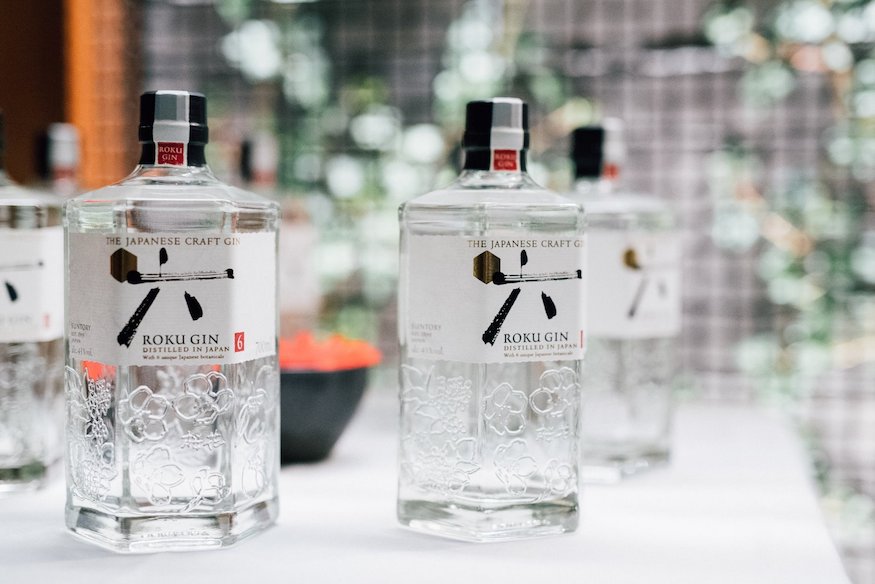 Thank you for following our adventures and stories here on Coolbrandz. We are delighted to know you are part of our community.
If you would like to keep informed about Roku Gin – Product and Brand News, Recipes, Gift ideas – subscribe to the Coolbrandz-Newsletter here below.