Vienna, Austria's lively capital, has a new summer hotspot from June 22nd to September 15th!
This beautiful Roku Summer Garden in the Bar/terre of the stylish Hotel SO/Vienna! It was ceremoniously opened on the evening of June 21st in the presence of invited guests, and we had the pleasure to be among them!
Modern and elegant design meets Japanese high-class craft gin! With a view of the first district, the Roku Garden Pop-Up in Bar/terre will be the hottest insider tip for refreshing cocktails in the summer heat of the big city.
The new Roku Summer Garden invites you to spend mild summer evenings in the heart of Vienna – centrally located on the Danube Canal! A very special outdoor spot to toast to life with friends or to end the working day comfortably with colleagues!
The new Roku Garden offers premium cocktails and the finest cuisine in a stylish Japanese atmosphere from Monday to Sunday from 10:00 a.m. to 8:00 p.m.!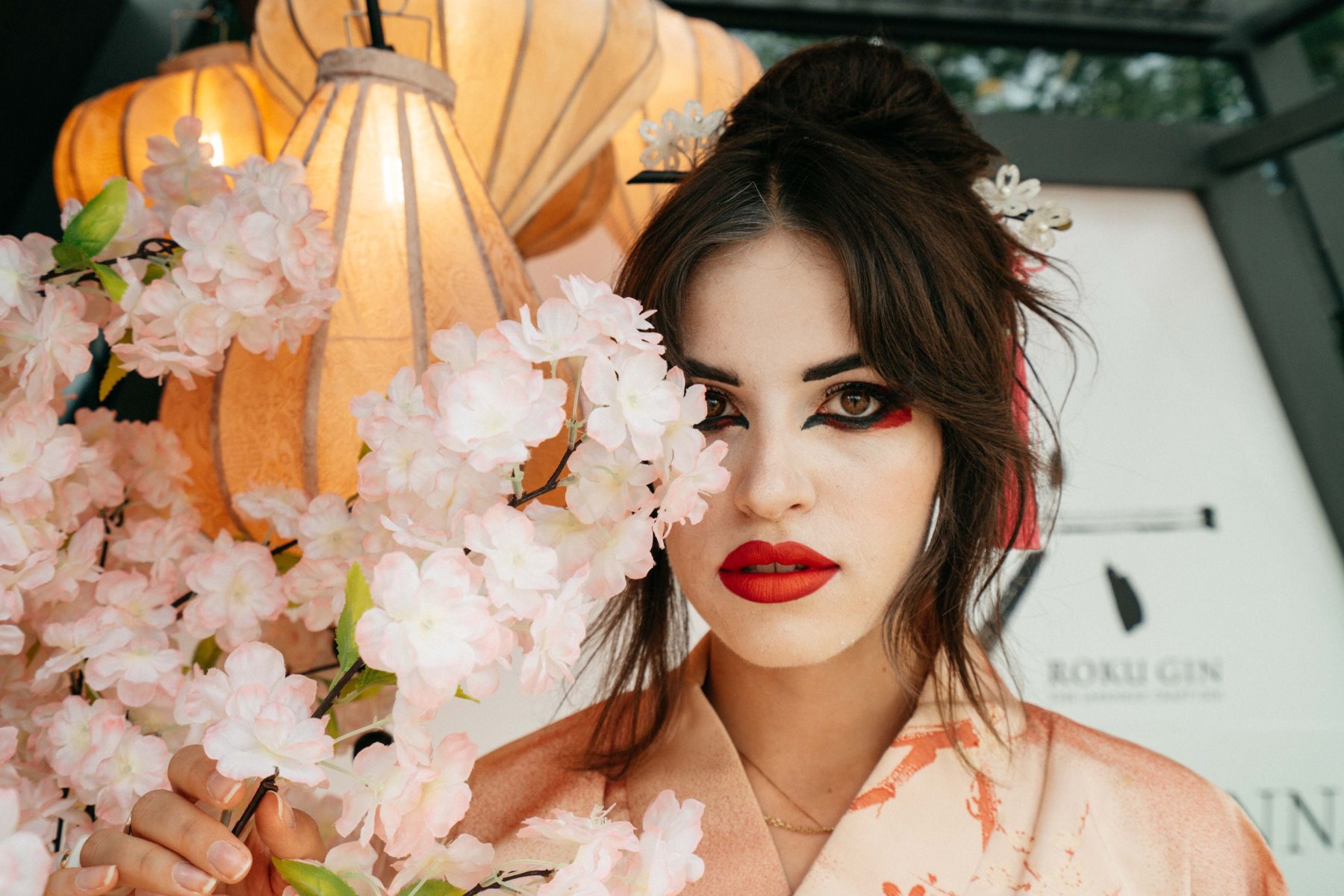 We say goodbye to spring and celebrate summer!
In the special ambience of the Bar/terre at SO/Vienna, the premium spirits from Beam Suntory, above all the unique Japanese premium craft gin Roku, will ensure an enjoyable cool-down in the city from June 22nd to September 15th, 2023.
Innovative cocktail creations, stirred, mixed and shaken by master craftsmen, make the new bar a hotspot in summery Vienna. Escape the city heat – in style – with House of Suntory's iced drinks.
A long summer evening can be enjoyed in the hexagonal Roku-style booths. A summer cocktail sundowner, the popular Roku gin and tonic or a completely new drink, individually mixed by the bartender, take you on a short trip to Japan.
From now on you can visit the newly opened Roku Summer Garden and enjoy a drink in this cool place with exclusive Japanese flair!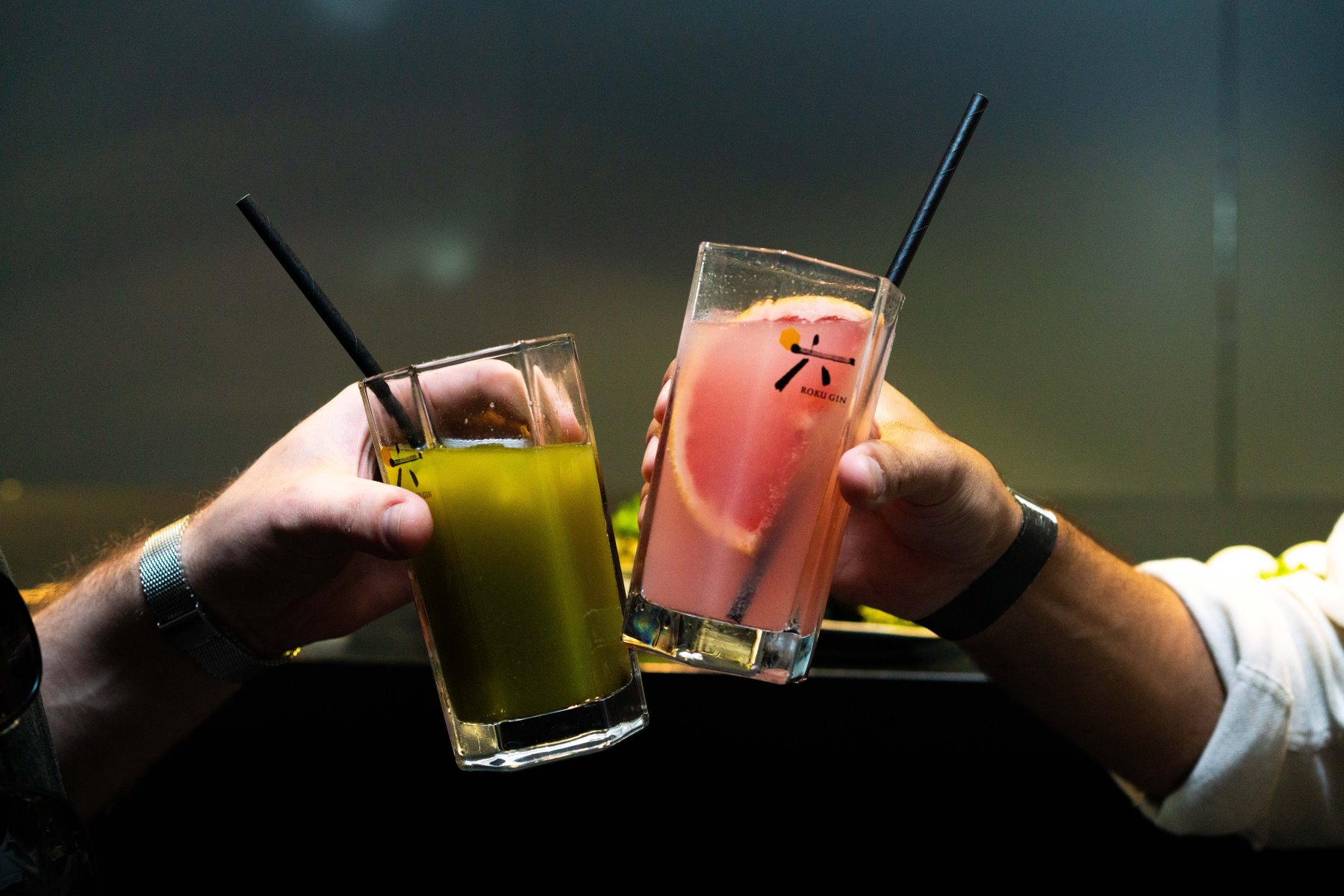 "Roku Summer Garden" – refreshing cocktails in a relaxed atmosphere
Roku Gin Signature Cocktails will set the mood at the Roku Summer Garden! Pauline Scholz, the new House of Suntory Brand Ambassador, created a special summer card for the Roku Summer Garden.
Modern classics such as martinis and negronis, sours and fizzes, daiquiris and mojitos, highballs and tiki cocktails are reinterpreted by her and staged with a great creativity.
Roku features prominently on the menu with a Roku Tonic with Ginger Sticks or the Natsu Spritz with Roku and Peach-Honey Purée, Soda Water and Berries. A refreshing and invigorating treat is the Miyazaki Highball: Roku, Yuzu Citric Blend and Ginger Ale.
But those who would like to try whisky or vodka cocktails are also welcome to discover and taste Haku vodka and Toki whisky from the House of Suntory. The Haku drink enchants with matcha lemonade and almond syrup. Pauline Scholz serves the famous Japanese Toki whisky as a Toki drink, refined with Schweppes Beach, ginger syrup, Angostura bitters and lemon zest.
Trying pays off, because the range is large and definitely offers numerous new and exciting cocktail variations! From June 22nd, the exclusive Beam Suntory Signature Drinks can be tasted in the Roku Summer Garden.
Those who like to experiment and all connoisseurs will find the perfect after-work feeling here: If you appreciate high-quality ingredients, the highest quality and solid craftsmanship, and are looking for unusual and refreshing cocktails, you'll be served here!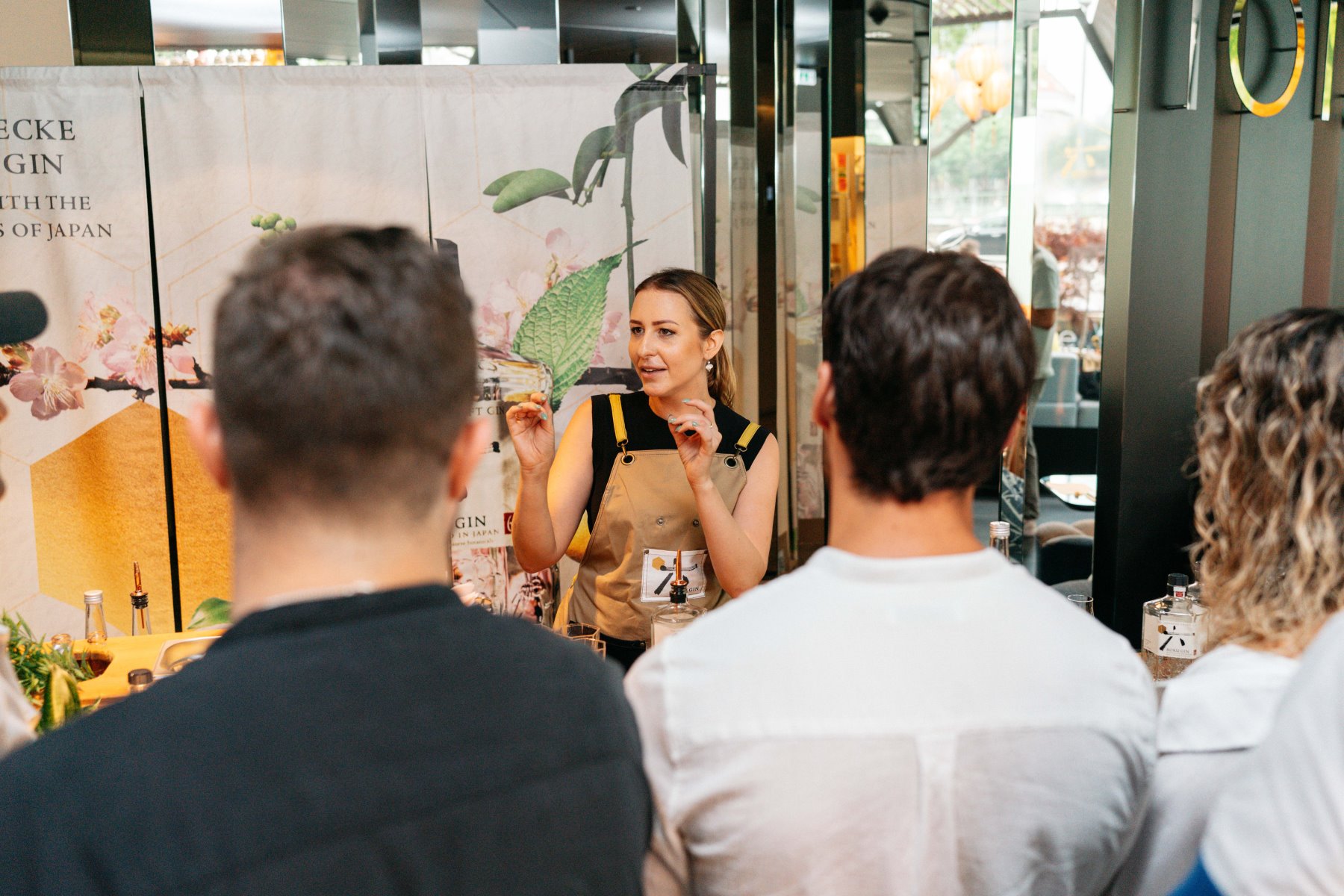 Summer feeling with tea, citrus notes, herbs and lots of ice!
Eating, drinking, partying, networking and relaxing: Whether it's a perfectly mixed cocktail to end a long day of shopping or sightseeing in Vienna, to start into an evening of Vienna nightlife, or as an after-work drink, we look forward to summer! The new pop-up Roku Summer Garden offers the perfect setting.
The bar will be open all summer long on the terrace of the hotel SO/Vienna, daily from 10:00 a.m. to 8:00 p.m., making it a meeting point for connoisseurs. What better way to enjoy a sundowner in summer than with a perfectly prepared cocktail to cool down? This is Afterwork deluxe!
The air-conditioned interior of the bar offers, in addition to the Roku Garden in minimalist Japanese design, probably the best setting to treat yourself to one or the other well-deserved drink after work!
Roku Summer Garden: Summer Pop-Up at Bar/terre on the ground floor of SO/Vienna, Praterstraße 1, 1020 Vienna From June 22 to September 15, 2023 (Mon – Sun 10:00 a.m. – 8:00 p.m.), Web. The Roku Summer Garden has a roof and is covered.
Roku: Perfectly balanced craft gin
Roku perfected the art of gin making in Japan. This perfectly balanced gin is created in the old Japanese tradition of craftsmanship, with the utmost care and masterful precision. The House of Suntory from Osaka has been producing the spirit since 1936.
Roku means the number six in Japanese, which is a lucky number in Japan. Roku's flavor profile is created by the combination of six Japanese botanicals – yuzu peel, sakura flower, sakura leaves, sencha tea, gyokuro tea and sansho pepper – with eight traditional gin ingredients.
The Japanese botanicals used are harvested individually according to the "SHUN" principle in the right season and at their optimal maturity, when they have reached their perfect taste, and then distilled individually in different pot stills. Like this, the aroma of each botanical can be extracted in the best possible way. Created by Japanese masters with attention to detail, the result is a complex and harmonious gin, soft and velvety on the palate.
Tasting Notes
Alcohol content: 43% by volume
Bottle size: 0.7l
Aroma: Scent of cherry blossoms and green tea with hints of floral-sweet notes.
Taste: Complex and layered, perfect harmony between classic gin taste and the special notes of Japanese botanicals. With yuzu as the main note. Soft and velvety on the palate.
Aftertaste: Sansho pepper provides a slight spiciness in the aftertaste.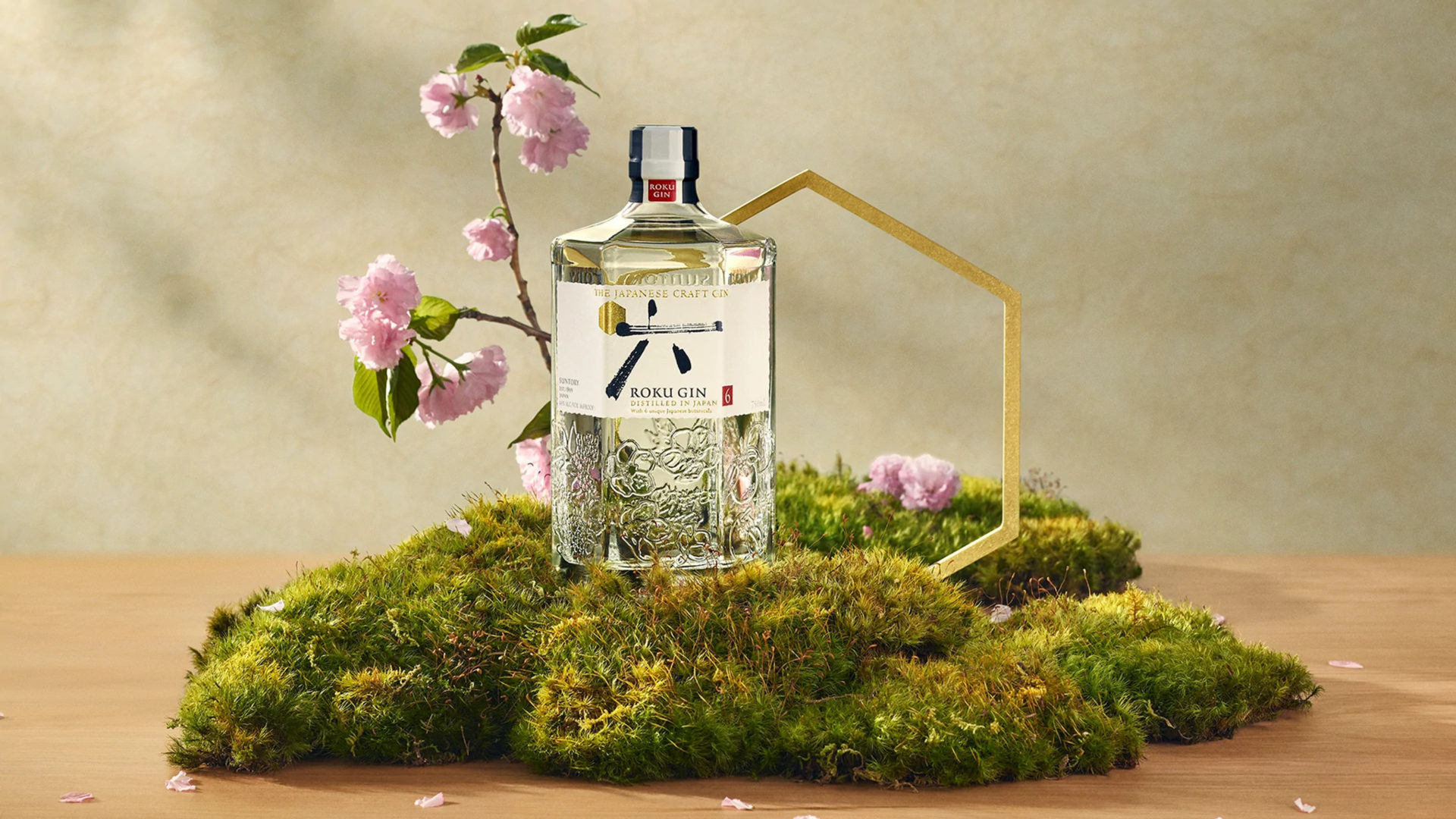 And here are a few recipe ideas for spring with the lucky charm from Japan:
Roku Sakura Highball
Ingredients:
• 4cl Roku Gin
• 300ml hot water
• Premium Indian Tonic Water
• 1cl fresh lemon juice
• 1 sachet of cherry tea
• Blossoms
• Ice cubes
Preparation: Put the cherry tea in a cup of hot water and let it steep for about 8 minutes. Place in the fridge and let cool for about 15 minutes. Fill a glass with ice cubes. Add Roku Gin, lemon juice and 20ml cherry tea. Top up with tonic water. Finally garnish with a flower. The Roku Sakura Blossom Highball brings the cherry blossom magic of spring in Japan to us – in the form of a cocktail!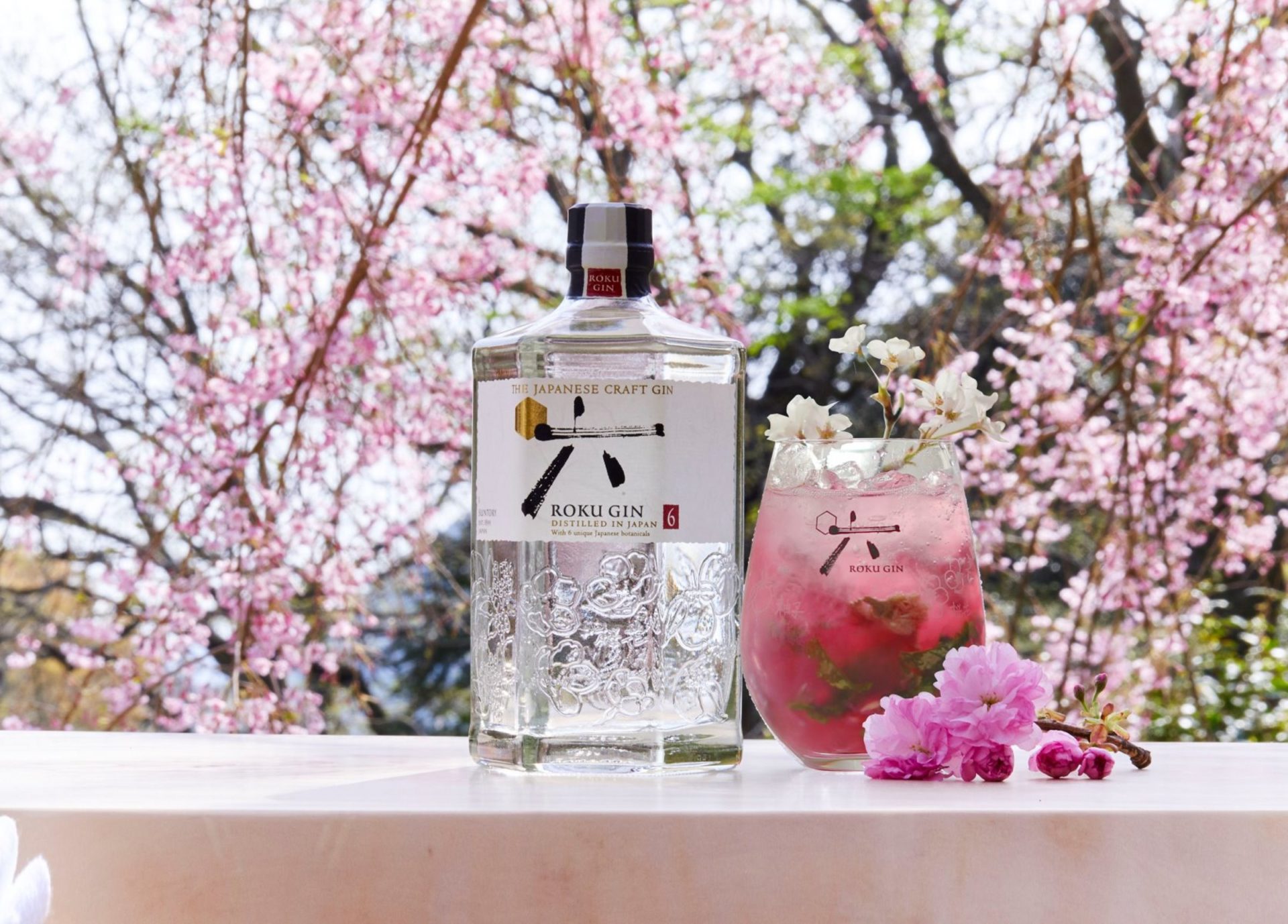 Roku Spring Bramble
Ingredients:
• 2.5cl Roku Gin
• 25ml jasmine tea
• 6 cherries
• 1 slice of lemon
• 2 teaspoons caster sugar
• Decoration: cherry
Preparation: Halve and stone the cherries. Then mix in a glass with the lemon slice, sugar and tea until the sugar has dissolved and the flavors are well combined.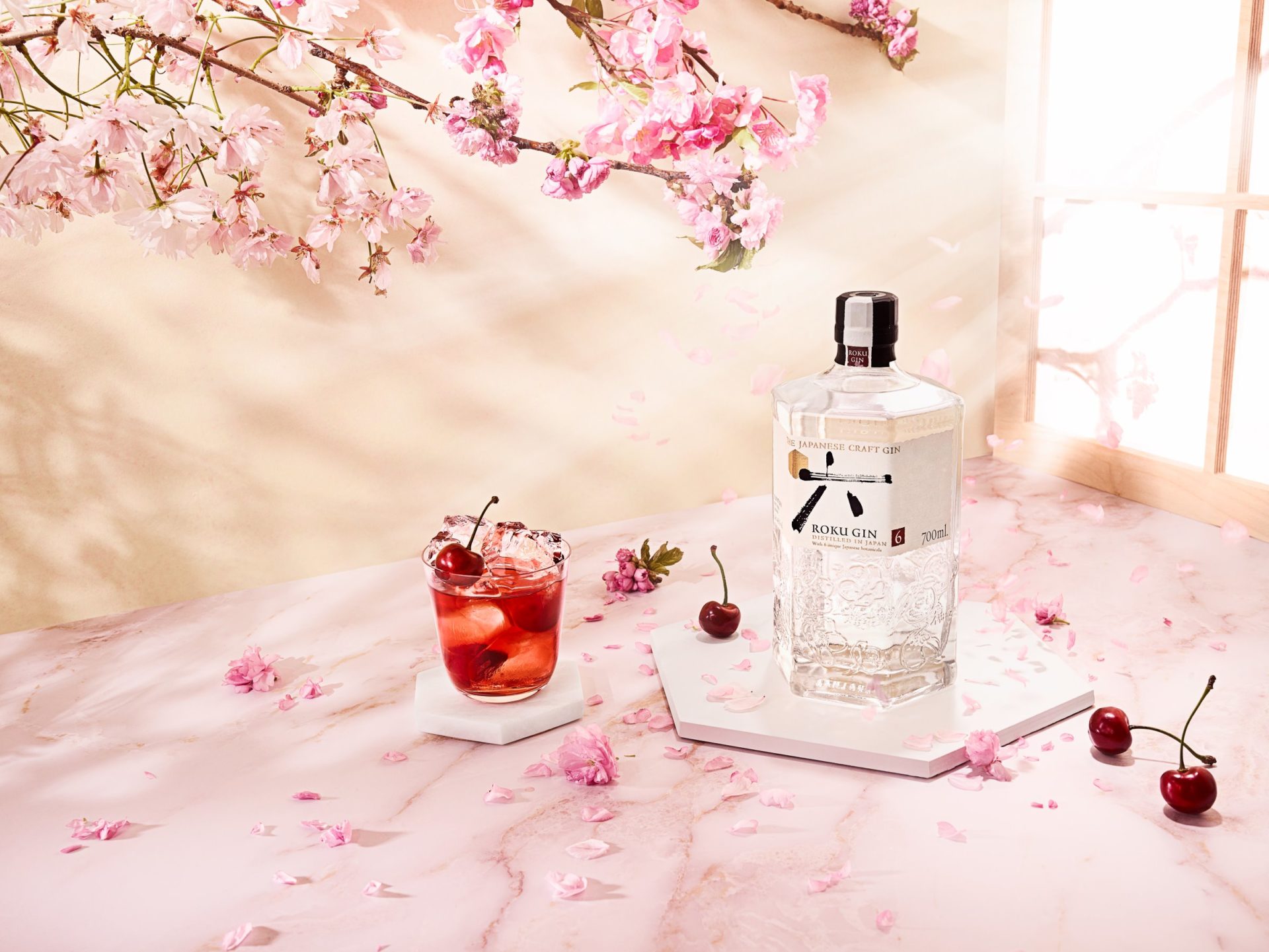 Roku Haru Collins
Ingredients:
• 5cl Roku Gin
• 25ml lemon juice
• 25ml elderflower syrup or sugar syrup
• 6 apple slices and a handful of mint
• Top up with chilled soda
• Decoration: fresh mint and apple
Preparation: Fill the glass with ice, add all the ingredients except the soda and stir for 10 seconds. Add soda and garnish with mint and apple slices.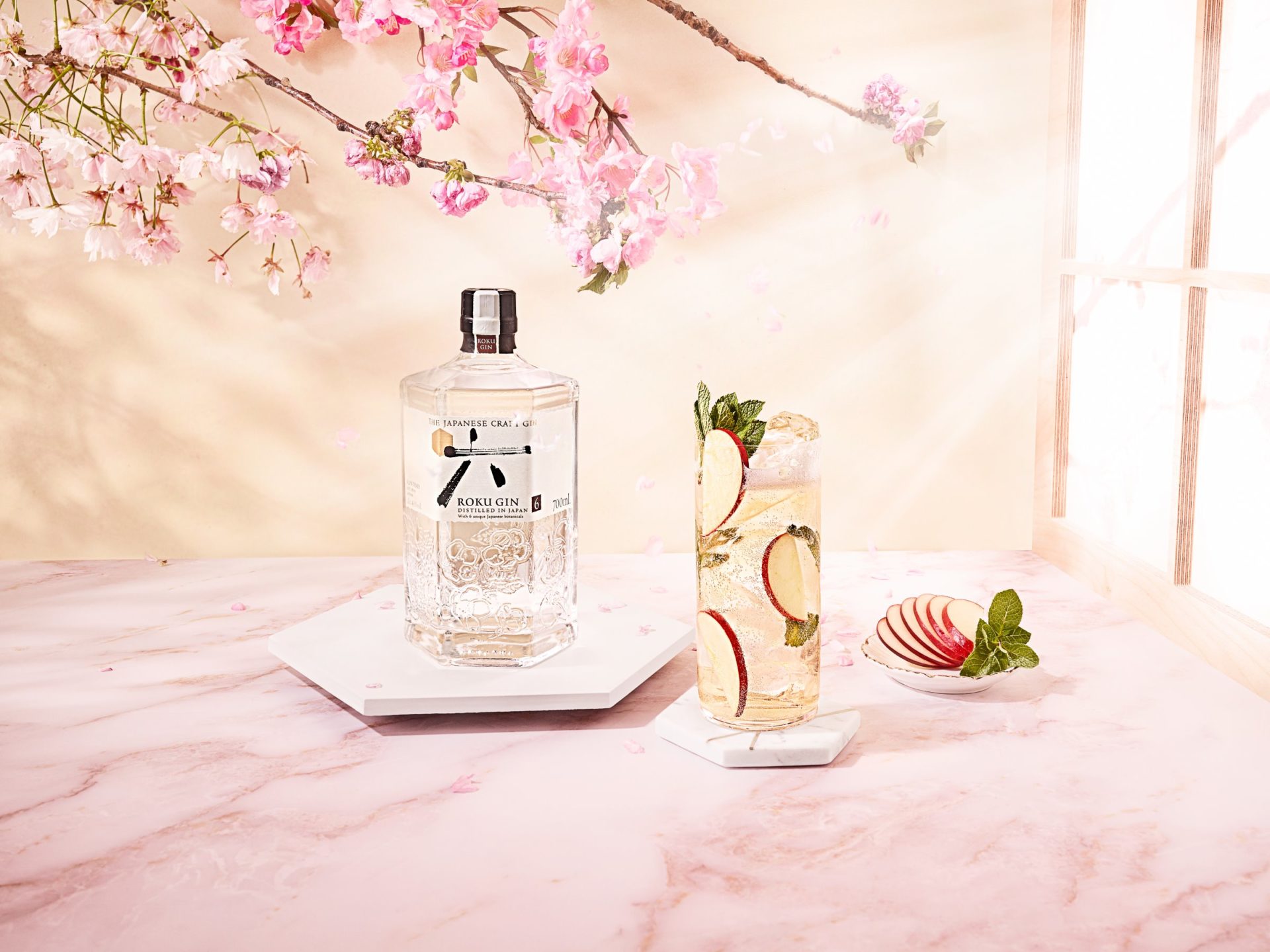 Of course, we also have recipe ideas for the summer for you:
Roku Natsu Spritz
Ingredients:
5cl Suntory Roku Gin
half a fresh peach
a handful of summer berries
a teaspoon of honey
100ml tonic water
Garnish: summer berries + grapefruit
Preparation: Place ROKU and honey in a wine glass. Stir until the honey has completely dissolved. Add ice and fruit. Stir for 15 seconds. Top up with tonic and garnish. Seasonal ingredients: peach and berries.
Roku Kyoto Club
5cl Suntory ROKU Gin
25 ml green tea (chilled)
25 ml lemon juice
15 ml raspberry syrup (sugar + raspberries)
Garnish: raspberries
Preparation: Fill the glass with ice. Add all ingredients. Stir for 30 seconds. Garnish. Seasonal Ingredients: Raspberries
Roku Gin & Tonic
5cl Roku Gin
150ml premium tonic water
6 wafer-thin ginger sticks
Preparation: The preparation is based on the "Spirit of Omotenashi" – the deep connection between guest and host – and is a refreshing ritual that should be shared with friends. Fill a long drink glass with ice cubes. Pour Roku Gin into the glass and top up with Premium Tonic Water. Add wafer-thin ginger sticks – this will bring out the flavors of the Japanese botanicals yuzu and sakura. Finally, stir gently to blend the flavors.
More information and recipe ideas with Roku Gin at: www.rokugin.at
About SO/Vienna
SO/Vienna is so lively, expressive and full of energy that even experienced travelers are fascinated by it. With the playful, but also deliberately rebellious interpretation of luxury, the house sees itself as a dazzling addition to the local hotel scene.
Avant-garde design, a sense of current trends, cool beats, award-winning cuisine and an impressive view over Vienna are all part of the "Just Say SO" service. SO/ Vienna offers a spectacular view of the city and St. Stephen's Cathedral.
With its unusual bars, the Danube Canal not only attracts sun-seeking Viennese people. Here you can stroll along the water and discover the lifestyle and culture of Vienna. For the to-do list: take a walk along the canal to see the exciting street art and visit the old town with its many sights. The Viennese Prater is also located near the SO/Vienna and invites you to visit.
What makes Vienna so special is the fascinating interplay of old and new. Between traditional buildings, you keep coming across new architecture. Art lovers will also find a young, up-and-coming art scene here.
And below, a few more impressions of this very successful opening event. Many thanks, Beam Suntory Austria, for the invitation, the great food and the drinks, of course! Photos: @medianomia Ralph Darabos