A romantic dinner, a weekend getaway, a summer holiday or Mother's Day… there are many good reasons to wear beautiful jewellery to sublime those moments that make life so precious. Bombom Bijoux creates the sweetest pieces that make for a wonderful present that you can offer a loved one, a friend or yourself at any time!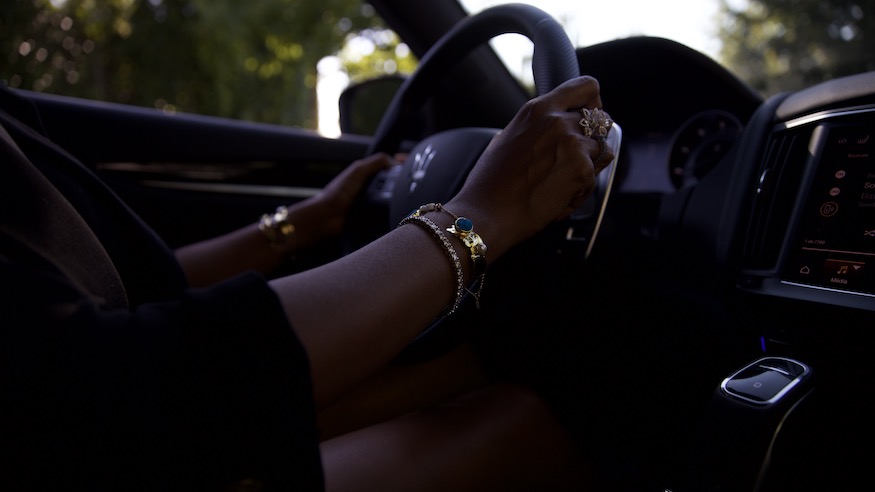 If you would like to keep informed about Bombom Bijoux – Product and Brand News, Influencer campaigns, Styling tips, Events, Gift ideas – subscribe to the Bombom-Newsletter by leaving your eMail here below.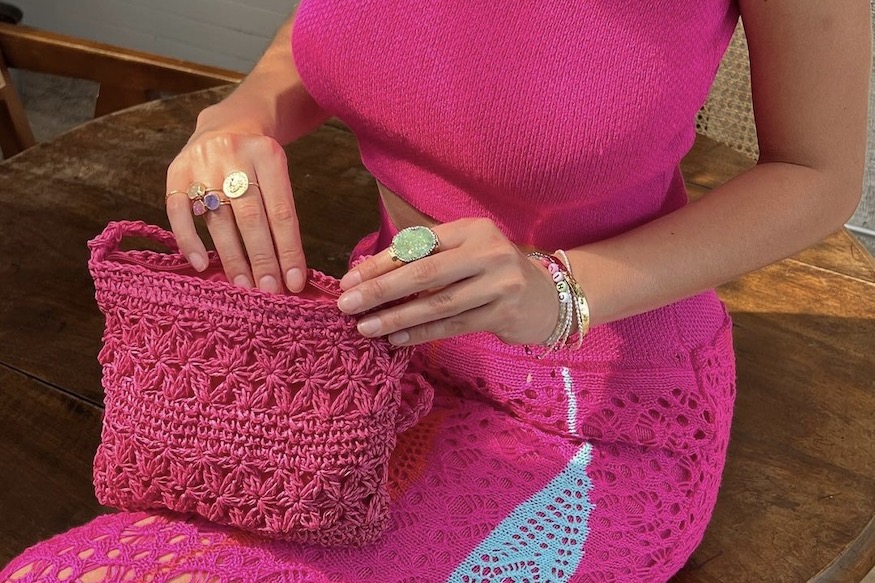 For those of you who don't know Bombom Bijoux yet, here is a little more information about the brand: 
Halfway between the craft of designing jewelry and selecting precious stones, Bombom Bijoux celebrates original materials from around the world. The creators of the sweet universe of Bombom Bijoux are Ana and Jess, two friends from Bolivia. Ana is the designer who creates and manufactures the jewelry and Jess is more of the entrepreneur in this dynamic duo.
Together, they create unique pieces of jewelry: rings, bracelets, necklaces, earrings… The precious and semiprecious stones come from every corner of the world and represent a selection that Ana and Jess make during their travels. The success of their creations? Inventiveness and a combination of colors and shapes that pleases every sweet tooth! Whether you are dressed casually or for a romantic dinner, Bombom Bijoux fits any occasion.
Ana is sweet and shares her laughs with Jess, who, with her curly hair, bouncy from blow-drying, sparkling eyes and round cheeks, is just as cute. They look like their jewelry, which they are the best ambassadors for: multifaceted, colorful, influenced by an air of 'Elsewhere', deliciously bubbly and when you listen to them, they are like two birds of a feather, perfectly suited to working together!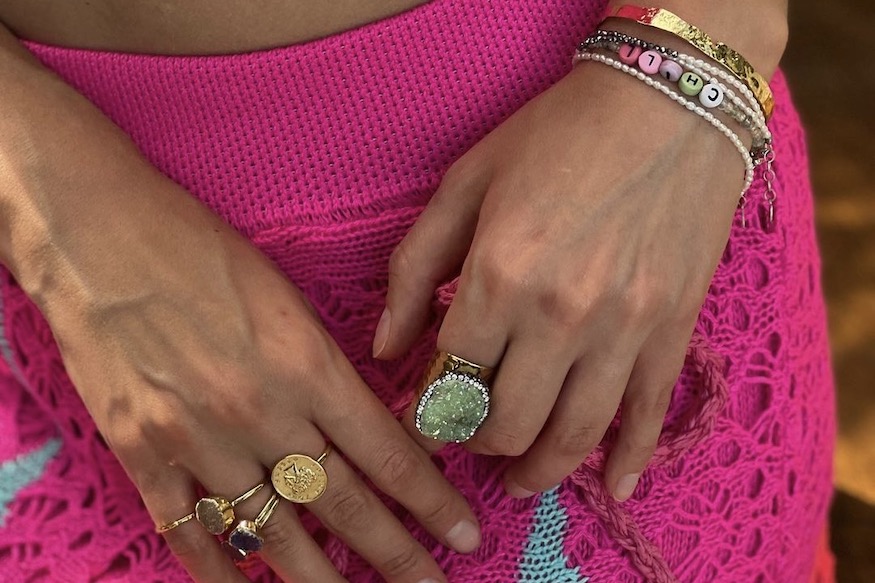 The two young women, both from Bolivia, have, since their arrival in Switzerland, created a life that reflects their personalities. Ana, the creative soul with a shy smile and an adorable accent, arrived on Swiss soil later than her friend. She didn't study in Switzerland but she always dreamed of living there (her great-grandfather was Swiss). It's also here where she realized her slightly mad dream of becoming a jewelry designer. And with the precious help and support of Jess, a young mother overflowing with energy (and also with a full-time job), the Bombom Bijoux project was born.
The brand, which is self-financed, is now characterized by varied, colorful collections created by Ana out of stones and her imagination. She chooses stones that 'present themselves' to her and for whom she says she also has a certain respect. While she uses grace and elegance to transfer her tenderness and love of the product into her collections, she also makes them with us in mind, her clients. Jess helps by approving the Bombom Bijoux creations.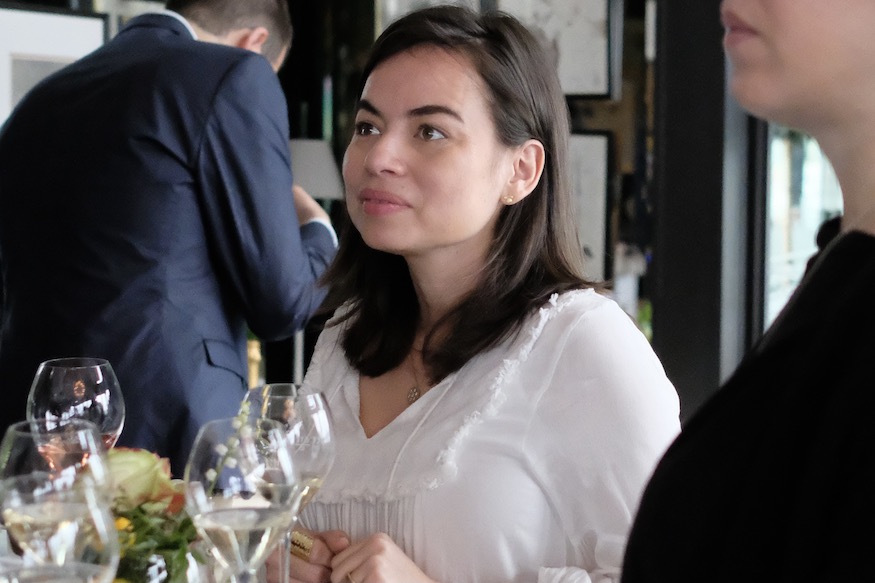 1. Who is behind Bombom Bijoux… Can you describe yourselves in a few sentences? How did this adventure begin?
Ana: A girl who, from a young age, was passionate about making jewelry with whatever she could find. After having chosen very different studies and a different job, I never abandoned the idea of one day being able to design jewelry, to make a name for myself and have my own company.
It all began when I arrived in Switzerland while I was searching for work to build a new life in Geneva and I came across the Lindsey Marie boutique at Carouge which was looking for an extra person to make some jewelry. Of course, I could see it was a golden opportunity! Thanks to that experience I knew that this job was made for me. I had known Jessica since my arrival in Geneva and I'd spoken to her about my idea: to create jewelry with gemstones from around the world. She got excited straightaway and said to me 'let's do it!' And so the Bombom Bijoux adventure began.
Jessica: We complement one another… I speak fluent French and have experience in management while Ana designs and makes the jewelry, inspired by sweet treats, by her discoveries and by trips and foreign cultures. The Bombom Bijoux adventure began a year and a half ago. At first, we showed it to our friends and relatives. Then, as they'd been so enthusiastic, we launched the business at markets, maker's outlets, stalls in shops and on social media. We then created our own online shop (www.bombombijoux.com). We also made some sales in well-known department stores such as Globus, PKZ, and others.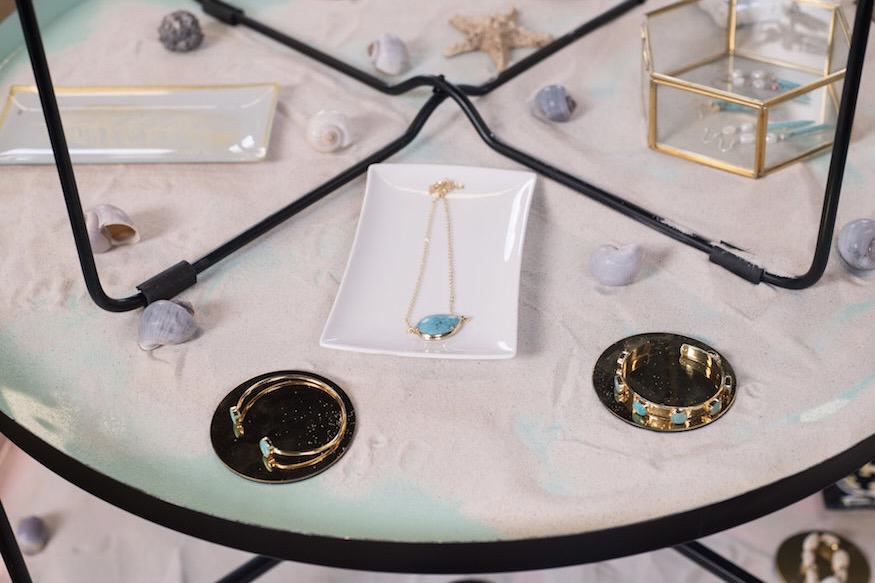 2. Where are the stones from, what techniques do you use and what influences your designs? 
Why 'Bombom Bijoux'? Because the stones remind us of the treats of our childhood! Our aim is to make unique items for each woman. Just like the name of our brand, our creations are based on sweet treats of all kinds! The gemstones we use come from the four corners of the world but our suppliers are in the United States. The secret of the creation of our jewelry is the combination of colors and always choosing a fashionable style. Our inspirations are always the treats we eat, our travels, our holidays and the people we meet in interviews like this one!
Ana: I love pyrite as it's a stone that gives you a lot of energy!
Jess: I love all the gemstones in the druse style as I think they have a luminous quality but at the same time they don't sparkle.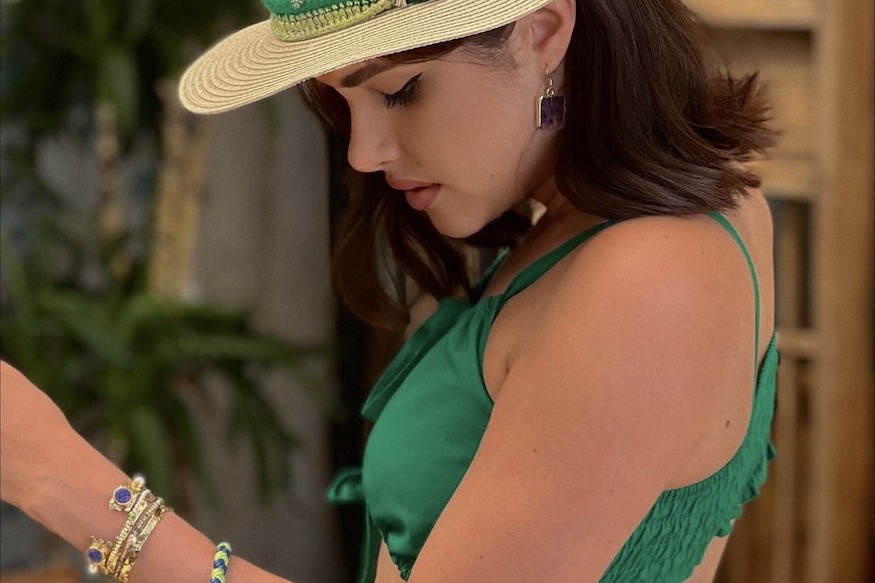 3. The 'must have' question: Which is THE iconic piece?
For us and also for our clients THE iconic piece is our 'Pâte de fruit' (fruit spread) collection as it contains items that are in their natural, non-modified form, reflecting all the beauty of Nature… It's with all this gentleness and the reference to sweet things that we add delicacy to each of our pieces and we hope they bring to our clients the same pleasure as they bring to us.
4. What do you see as Bombom Bijoux's future?
The future of Bombom Bijoux remains a surprise! We have some plans for marketing the brand in other countries, outside of Europe.
5. What is the 'Bombom touch'?
To have the Bombom touch you need above all to be positive, fun and elegant.
6. As businesswomen, who are your female icons, the women who inspire you?
Our inspirations come from everyday life, through the women around us, our friends, our mothers, the people we work with and especially our clients and community!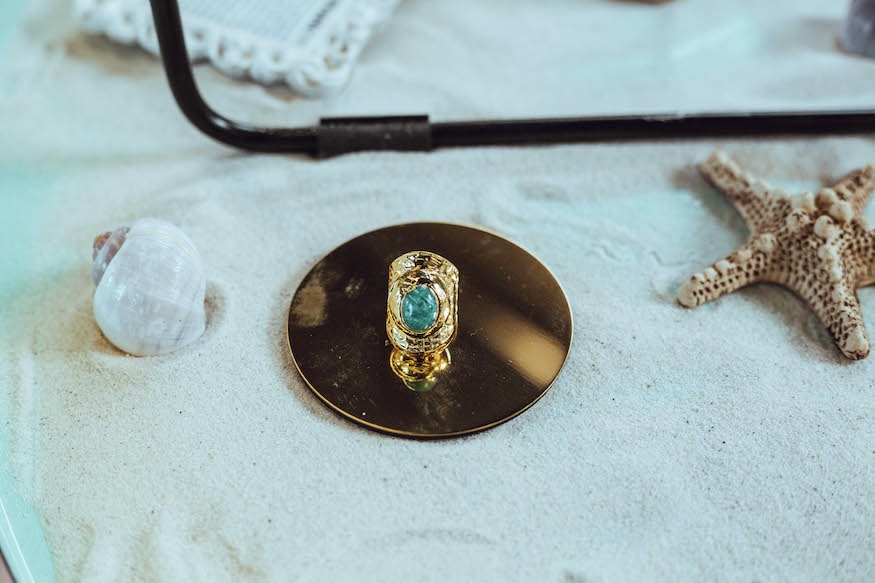 Follow Bombom Bijoux on Facebook and Instagram to never miss an update about new collections, events, and pop-up sales.