In 2012, just when I started out with coolbrandz, while reading a magazine, I discovered an article about Santal Massoïa, the then newest creation by Jean Claude Ellena, my favorite perfumer.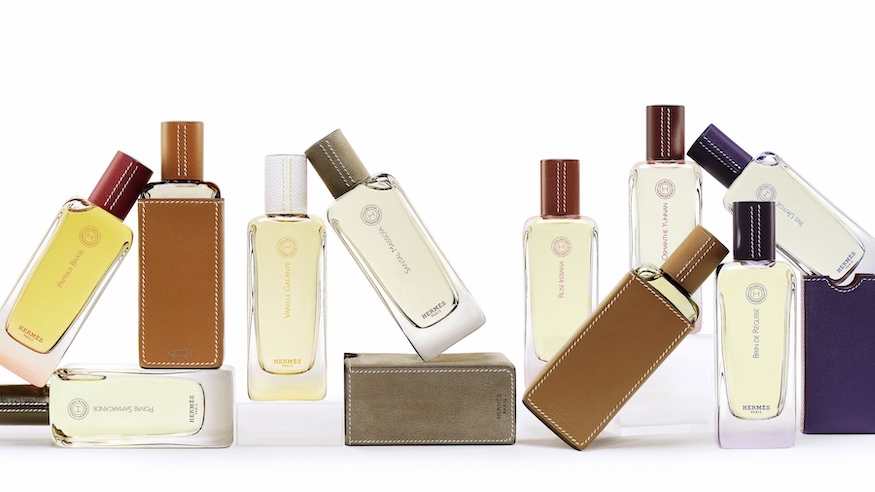 This fragrance is part of the Hermessence collection and, as I called out: "I must have this one!", my darling must have picked up on it because later, I found it under the Christmas tree!
What a pleasure it was to unwrap this precious gift: first the voluptuous beige fabric covering the flacon, then the simple bottle with its cream coloured suede cap that is velvety to the touch. I held on to it as long as I could and used it only for special occasions. But, sadly, past Christmas, I used the very last drop of it. However, Santal Massoïa will forever remain one of my all time favorite perfumes.
The combination of milky notes of sandal-wood, that I am absolutely crazy about, and the dry, almost smoky scent of the Massoïa bark, so delicate, almost like the natural scent of the skin. This perfume has a certain mystery to it and it matches winter nights perfectly.
Masculine or feminine? Really, one cannot tell! The milky note of the fig tree in combination with that of violet reinforces the seductive contrast between the sweet and the characterful. Plus, this unisex perfume can be combined to any outfit, be it a masculine hat or waistcoat that you wear to an ultra feminine dress, or to envelope yourself with a hint of red fruit.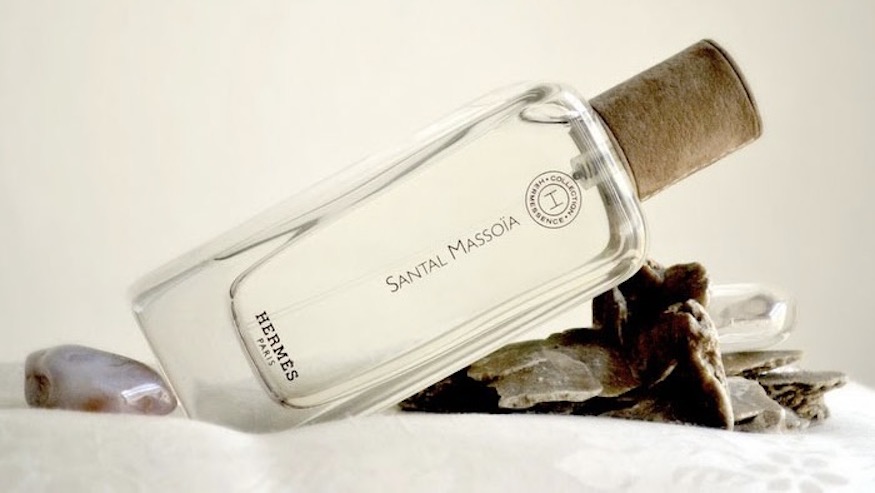 I love fragrances and collect them, particularly niche perfumes. I am really sad to have to let this one go. What about you: loyal to one brand or as fickle as me? Leave a comment hereunder and let us know! Below, some shots I found on Instagram. Follow #santalmassoia the social media for more updates and to join the tribe.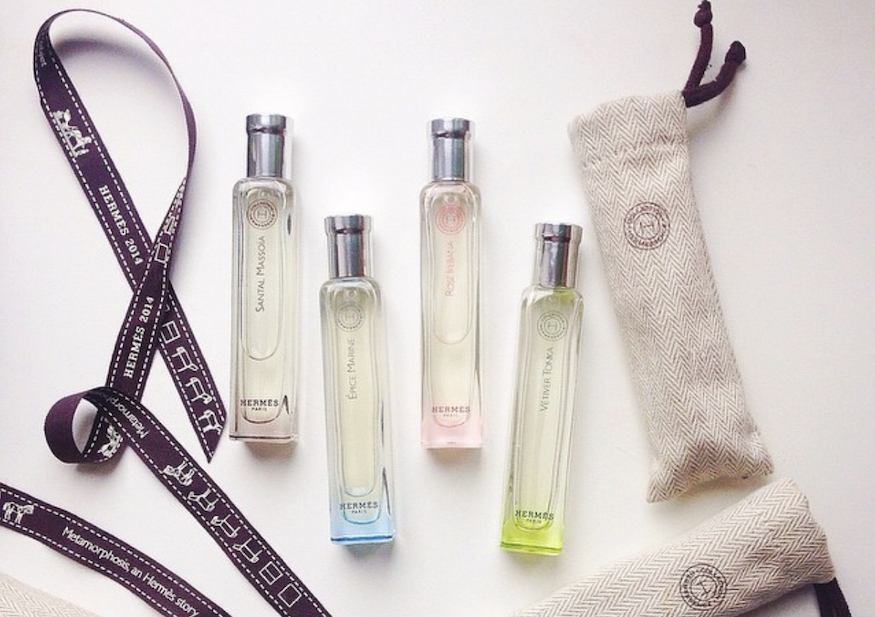 Hermès Santal Massoïa: The story behind
"There are linear, vertical woods like cedar, and others that are horizontal, round, supple and velvet-smooth, such as sandalwood and massoia. With this understanding in mind, I composed this enigmatic, inviting yet distant perfume with its unusual, pungent hints of resin and dried fruit, and familiar smells of dulce de leche and flowers." Jean-Claude Ellena
Hermessence is a collection of sober and intense olfactory poems. Nature is reinvented, to original effect. Raw materials are transcended. The collection symbolises creative freedom, a highly individual writing style, encapsulating the essence of the signature of a great house. Each Hermessence fragrance is available with or without a leather case.