Caran d'Ache voyages near and far with six new shades as it reveals the latest limited-edition Claim Your Style collection. Charged with creative flair and bold design, the timeless yet bold collection speaks to lovers of colour all over.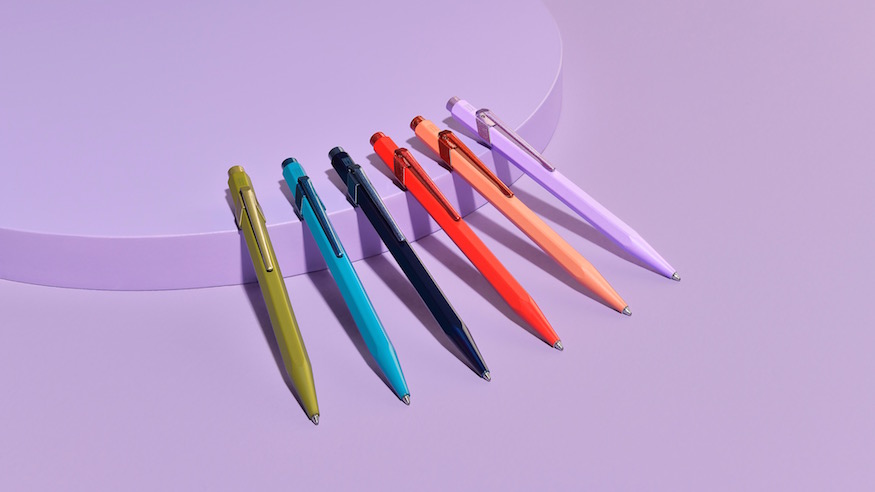 Caran d'Ache re-invents the iconic 849 ballpoint pen once more with the all-new monochrome Claim Your Style collection in six glossy shades. Invoking the rich palette of the natural world with a blend of matte and shiny textures, the new collection follows the success of two earlier editions as Caran d'Ache continues to empower bold and vibrant creativity for all.
Six new colour-ways transform the everyday writing experience into a voyage far away. Night Blue with its shimmering navy body captures the inky dark night sky, while the satin Scarlett Red pen calls to mind the dusky pink sunset on a hot summer's evening. Moss Green nods to the pure green of grassy mountains and sea-lovers will adore the glittering Glacier Blue, with its glistening button and clip reminiscent of serene ripples across the water.
Boasting vibrant colours with a creative combination of matte and glittering monochrome textures, Claim Your Style is set to delight stationery aficionados once more. Those with a flair for design and love of colour can capture their own style in their chosen shade while Caran d'Ache's refillable goliath ink cartridge is guaranteed to promise pages and pages of care-free writing.
Confirming the iconic status of Caran d'Ache's classic 849 ballpoint pen, this new collection offers its fans a new journey at the tip of its fingers. Designed to stand the test of time, this ballpoint pen is the ultimate companion for those with individual style that knows no bounds.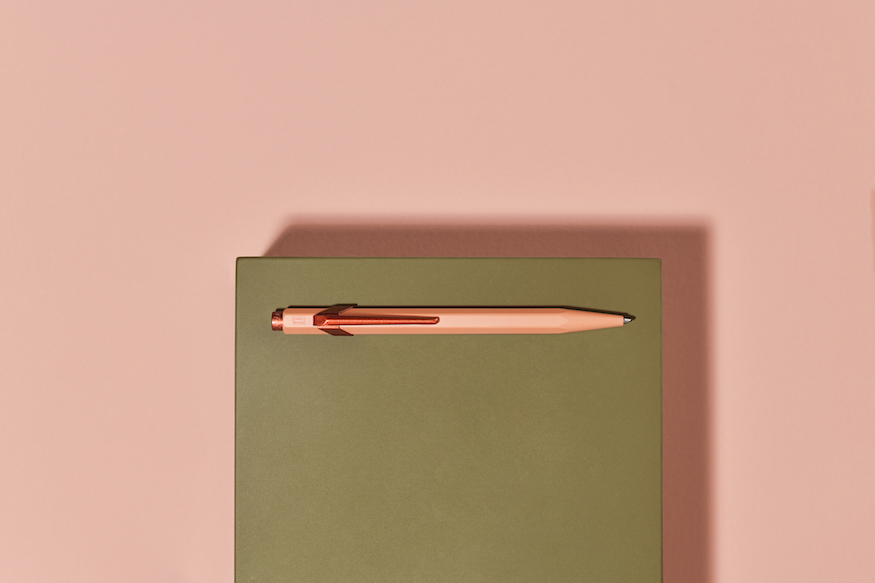 About Caran d'Ache
For more than 100 years, Caran d'Ache has respectfully perpetuated the art of writing and drawing. A flagship of Swiss manufacturing tradition, the company develops and produces all its products in its Geneva workshops. Caran d'Ache instruments are renowned worldwide for their excellence and are produced in line with the requirements of the "Swiss Made" quality label.
Showing great concern for the environment, Caran d'Ache has placed sustainable development, and thus respect for human beings, at the very heart of its philosophy. The Geneva-based company incorporates environmental performance into its production procedures, in particular through the use of solar energy and FSC-certified wood as well as through the recycling of any waste products.
A key reference point for numerous artists and designers around the globe, Caran d'Ache continues to innovate. To bring its creative education values to life, Caran d'Ache is committed to providing teachers with artistic training and supports promising young talents in both the cultural and artistic arenas.
A proud family business, Caran d'Ache now boasts a staff of more than 300 employees and has twenty-five boutiques in Switzerland and abroad, more than 120 shop-in-shops and an online store.