If you are thinking of upgrading your home, have a look at Casa Luna Boutique and get inspired!
Casa Luna curates hand crafted home decoration and accessories from Mexico. Authentic, ethical brands and products from local crafts people. You can find beach towels, rugs, plates, earrings and cups… Every piece you buy is not only unique, it also helps a small producer there.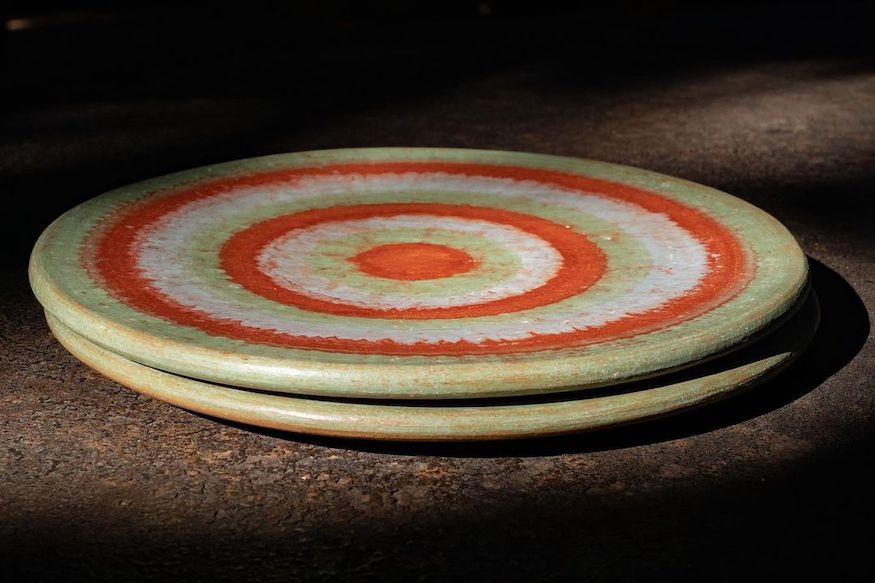 If you would like to keep informed about Casaluna Boutique – Brand and product News, Interior Tipps, Events, Gift ideas – subscribe to the Coolbrandz-Newsletter by leaving your eMail here below.
About Casa Luna Boutique
Casa Luna was born with the intention of sharing the stories and work of artisans from southern Mexico, whom the founder admires and with whom she has created close ties. Casa Luna's selection of items is focused on decorative objects made by hand, with ancient craft techniques and natural products. It is no coincidence that most of the crafts they select are made by women, who have taught them the value of manual work through their creativity, commitment and vision.
Casa Luna has always been amazed by the work of Mexican artisans. The ancestral techniques that are used in different parts of the country are a reflection of their traditions and the heritage of their ancestors. From the use of the backstrap loom, natural dyes, clay transformation techniques to designs inspired by nature and the respect of each season's elements to create the handcrafts.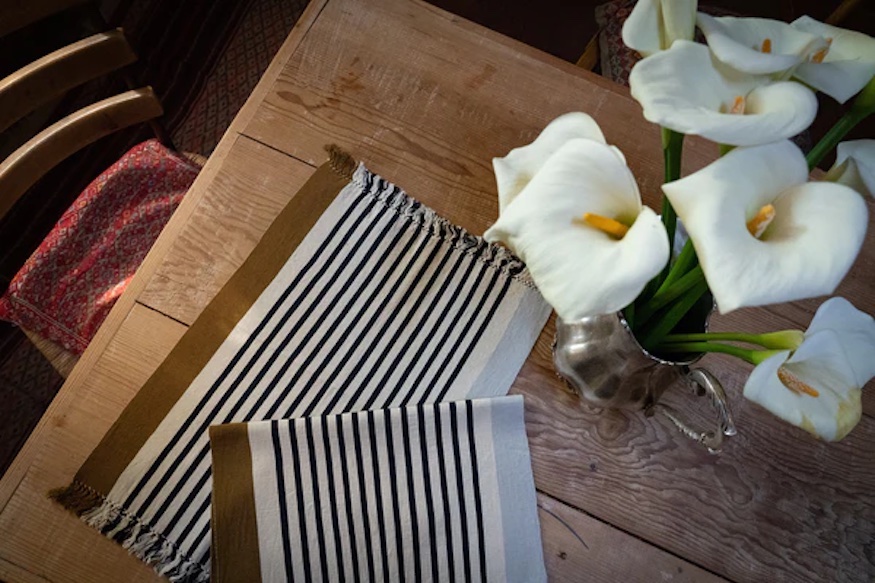 Mexican artisans that Casa Luna Boutique works with
Vida Nueva Women's Cooperative: the rugs are proudly handmade by female artisans. Woven by hand using traditional pedal looms in the community of Teotitlán del Valle, Oaxaca, Mexico. They are 100% wool, sourced locally to the artisans. The colored wool has been dyed only with natural ingredients from the region, such as insects, seasonal flowers, fruits and herbs. The Zapotec weavers of Teotitlan are well known for their handmade rugs. For centuries families have handed down the weaving tradition from generation to generation. Each rug carries with it the enormous value of their culture and traditions.
Ceramics by Adrian: One-of-a-kind handcrafted decorative ceramics. The clay ceramic pieces that Casa Luna has selected are made by Adrian, a young artisan in Santa Maria Atzompa, Oaxaca, Mexico. The clay is locally sourced and dyed with natural elements such as mineral pigments. The ceramics are inspired by nature in its colors and textures, using techniques known since more than five hundred years. The creative capacity of the artisans in Atzompa is combined with a deep knowledge of the properties of the clay, as well as of the necessary implements for its firing, knowledge passed down from generation to generation that results in unique ceramic pieces.
El Camino de los Altos Women's Cooperative: The handmade pieces are made proudly by the women's cooperative El Camino de los Altos, woven by hand using traditional pedal looms in different communities of Chiapas, Mexico. It is 100% cotton, dyed only with natural ingredients from the region, such as insects, seasonal flowers, fruits and herbs. The pedal loom is a traditional textile technique of the indigenous peoples of Chiapas. This technique originated during colonial times. The pedal loom is based on a wooden structure through which, with the movement of the hands and feet, they spin each of the cotton and wool threads.
Placemats by Doña Mago: the traditional and vibrant placemat sets are made with pre-hispanic techniques, handwoven by the artisan Doña Mago, using traditional back-strap loom in the community of Santo Tomas Jalieza, Oaxaca, Mexico. The designs are traditional images representing animals and flowers of the region, and have been used by the artisans for centuries in the pieces they create. The village has a tradition of making cotton products on waist or back-strap looms. The name comes from the way it is used. There are straps that wrap around the backs of the artisans while the loom rests on their laps to facilitate threading work.
Casa Luna Boutique at Collabalchemy Popup
Another highlight this year was this day! Ana from Bombom Bijoux, who is also part of our core team, has put together an initiative called Collabalchemy. It is basically a loose regroupment of small, artisanal brands to conjointly organise events and popup stores.
It is fantastic to finally be able to get out there again, create something, and meet people in real life. Not just for selling, but simply networking and socialising. We all missed it so much.
Collabalchemy is a series of events and you can check on Insta to know the agenda, or to apply if you are a producer of craft products.
The first event counted brands like  Bijoux Onatura, Casaluna Boutique, Lanxel Candle Studio, Nakimi, Tasheedo among the vendors; and of course Ana with her own brand Bombom Bijoux.
At the same occasion, we met Vlada and Irina. both professional models from Ukraine. They have now moved to Ticino in Switzerland and offer their services of modelling and content production under their entity @liberta21__. It was a pleasure working with them for our first photoshoot!