Do you like EDM? Okay, maybe you don't. My mum doesn't even know what it is but she knows David Guetta!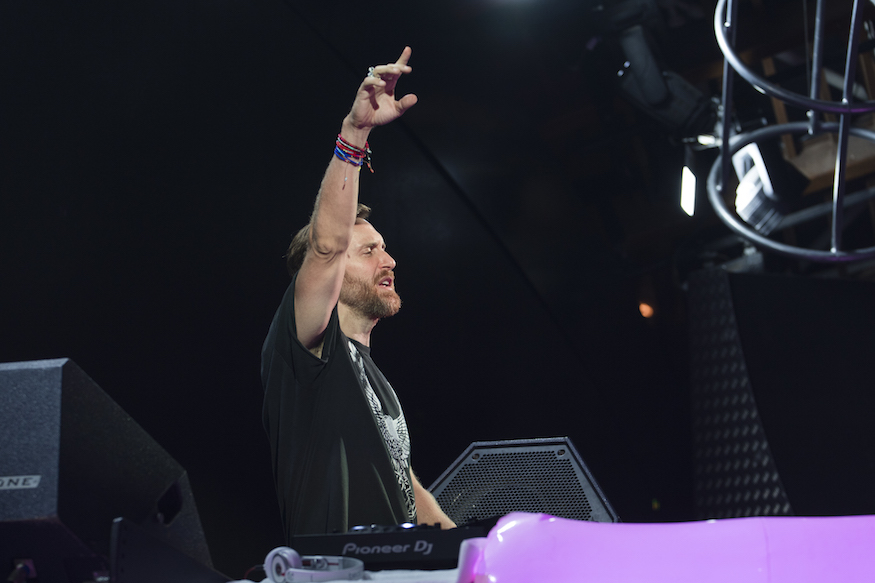 Even if your heart does not beat at 128bpm and Electronic Dance Music, House and all that Jazz is not your musical genre of predilection, the name of this highflying DJ will resonate with you.
David's story is one of success and humility. Born in France, he began to DJ in Paris in his early youth. When he heard house music for the first time, a spark was ignited. He soon started to host his own club nights. His second single in collaboration with Robert Owens, an American house vocalist, gained him notoriety in the scene.
It was by founding his own production company, Gum Productions, with his partner Joachim Garraud, that David's career really took off: his first hit single "Just A Little More Love", released in 2002 on Virgin Records, sold over 300'000 copies. Then – BAM! – one single after the other, every one a hit.
Who does not remember "F*ck Me I'm Famous" – if not for the beat, then for the cover? It's not suitable for all audiences so we won't post it here… It's simply too 🔥🔥🔥
Yes, David is one of the hottest DJs on the planet and the title of his hit single "The World Is Mine" still has validity today.
With "One Love" he revealed his full spectrum and reached international fame. "When love takes over", there is no holding back. Literally anybody who ever hit the dance floor since 2009 will know it.
Since the beginning of his career, one successful collaboration chased the other: Kelly Rowland, Akon, The Black Eyed Peas, Nicki Minaj, Usher, Sia, Afrojack, Snoop Dogg, Rihanna… David embraces the influences of others and in his turn became one of the greatest influencers in the music industry. Chapeau!
Never a (real) scandal, never a false note… The name David Guetta stands for trendsetting, stamina and success… does it surprise you that a forward thinking brand like Tag Heuer signed him as an ambassador? Me neither.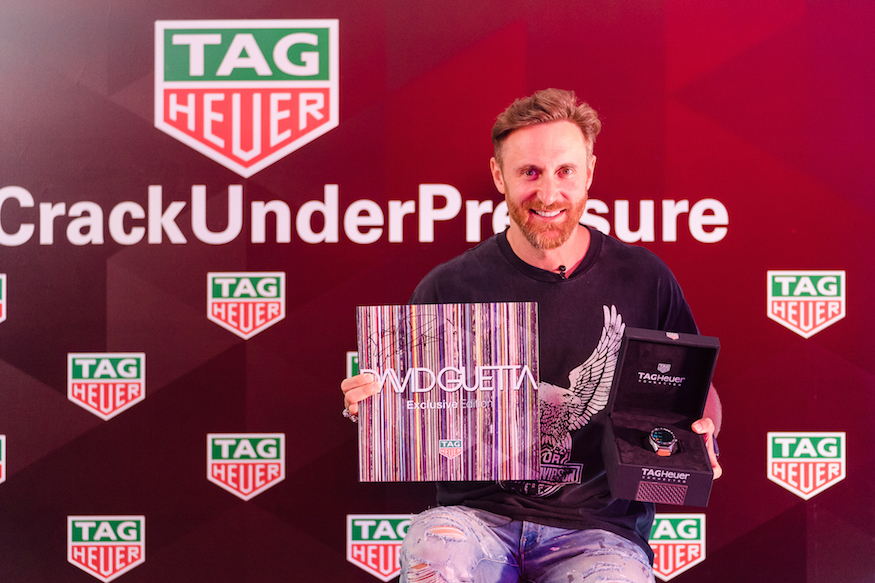 At the press conference preceding the BIG Closing party of Ushuaia in Ibiza, I have seen one more facet of Mr. Guetta – and I don't mean the new look he was sporting – short hair – and which I think suits him wonderfully. No, he was very witty, authentic and human, more introspective, more philosophic than I expected. I find him super cool!
It was the closest I have ever gotten to him. Literally ended up in his arms at the end of the press conference and his interviews with fellow journalists. A Selfie with the star, the commodity of our times, was – of course – taken. Should I feel confident enough one day to post it, you will be the first to know!
It was good to feel him. As a person, a human – of flesh and blood – I mean. In the end, that is what we – and all the stars – are, too! David's day, like ours, has only 24 hours. So how does he manage to do everything he does? By being extremely disciplined, he says. His life is not all that rock 'n' roll, he admits. People always think "Ah, DJs, they are partying like crazy all the time, drinking… but I don't really live like that at all."
Time, he goes on to explain, is the most important thing, and that every minute he has free he tries to dedicate to his kids. And that he is in the process of changing his habits: "I am always so busy that I never see the time passing. I wanna be bored for once so that I can realize the time passing. I wanna make choices that maybe make me less money but allow me to have more time."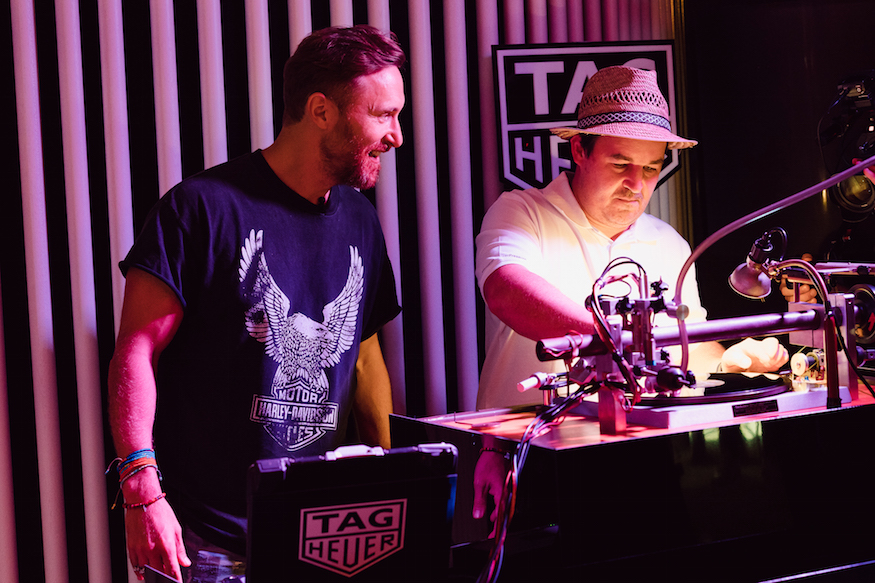 David Guetta about timing and coolness
Speaking of… His own timekeeper, a fabulous Tag Heuer, of course, tangling proudly from his wrist, is not the only element connecting the DJ to time. Although he underlines that "yes, watches are almost the only fashion accessory for a man, the only sign of elegance and distinction", he considers music and timing as very closely connected.
One of the journalists in the room asked him about his recent statement in the Ushuaïa Magazine that EDM has reached the end of an era and that it is about to – in fact that it needs to – change. I loosely transcribed David's answer for you:
"The end of a musical cycle, yes. Dance music has changed a lot in the last one, two years. I am one of the persons that created a certain style. Since then many, many artists, producers and pop stars reproduced this style… I felt that people needed something new and different. So dance music, I think, is going to have a new form now. It will happen in just a moment. But I think this is a good thing. This is an extremely creative moment.
Take my last record with Justin Bieber "2U" you, for example. If I had come with this like 5 years ago, people would have thought I am completely crazy.
In fact, music and timing are completely connected. Because, you want to come up with something that is in the air but doesn't exist yet. It has to be the right timing: if you come too late, you are not cool enough. If you come too early, you are too cool and people don't understand you.
Timing is everything in music. Of course, you may be talented but let's say you would meet the most amazing blues or soul artist. Maybe he is 10 times more talented then any of us. It is just the wrong timing…
Music, I think, is about timeless emotion… and that is created by the song, of course. The music, the chord progression, the melody, the harmonies… but the production is what puts it into a time frame.
And we are producers, that is what DJs are most of all. So we are all about timing. Every day we play music. We see, we can read the people on the dance floor. So we can feel already what's next. That really is the job of a producer, the creation of the music itself.
So what I am always trying to do is to create music that is timeless. You will see tonight, I will play some of my classics, "Love Is Gone" for example, that I did 10 years ago and everybody will be singing along.
I try to make songs that stay. But the beat, the production sounds, have to be always not too late, not right now, but tomorrow. Not in one month, no, TOMORROW. So yes, timing is essential. And now, I think, it is time for change!"
Then Flavia from Blick threw two interesting questions into the room: "David, if you had only one day left to live, what would you do and if you only had 100 dollars left in your pocket, what would you buy? You will L.O.V.E. his answers:
"I try to live like this, you know, as if every day were the last. I would probably be on stage, I would have a really good day, like, spend the afternoon with my kids, then have a concert, and then… have sex. *Laughter* (from all of us) But honestly, this is not so crazy, I do this very often". *Even more laughter* (everyone is in pieces) And with 100 dollars, hum, I would eat a nice steak."
Another journalist hops on that train of thought and asks: What would you never buy? And honestly, had I not been a huge fan of David already, at the moment he answered, I would have become one. Listen:
"What would I never buy? Oh, a lot of things. Actually, I don't buy many things. So the list of things I would never buy is very, very long. I don't really care about owning so much. That may sound a bit strange, I know. But until recently, I didn't own anything. Because I always felt that owning is being owned. Know what I mean? So, for example, I still don't have a car. Now, I have a house in Ibiza. But other than that I like renting or staying in a hotel. It makes me feel that I am free… I am not really crazy about things, I like people more than things." *Aaaw*
The most revelatory though was his answer to this question from the interviewer: "Don't crack under pressure!", that is Tag Heuer's brand message. David, how do you manage to not crack under pressure?
"I would probably crack under pressure, if I were not successful. That is what it is! I am trying to give everything I have. To create something that people love. I am giving everything and – okay – if it doesn't work I have nothing to regret. But I have to say that if I was working so hard and nothing would come out of it, yes, it would be very difficult."
On that note, his colleague and friend Martin Garrix enters the room. But that is a whole other story…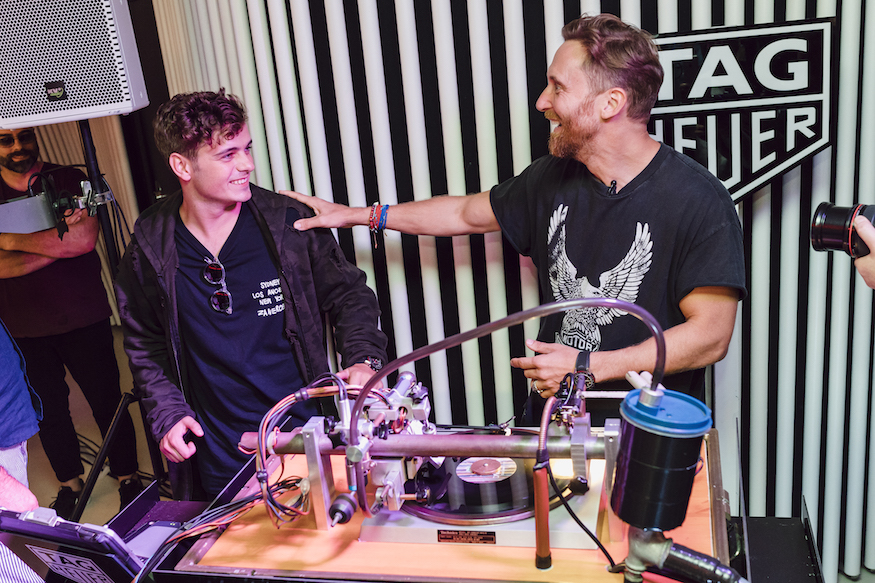 SaveSave
SaveSave