In February, the BBC announced its star-studded team hosting the 2023 Eurovision Song Contest from Liverpool to audiences across the world: Graham Norton, Julia Sanina, Hannah Waddingham, Alesha Dixon, Timur Miroshnychenko, Sam Quek, Mel Giedroyc, Scott Mills, Rylan and Claire Sweeney!
Presenting the Grand Final (Saturday 13 May) will be Eurovision legend Graham Norton, Ukrainian singer, composer and front-woman of The HARDKISS alternative band, Julia Sanina, Emmy Award-winning actress, Hannah Waddingham, and singer-songwriter, pop star and TV presenter, Alesha Dixon.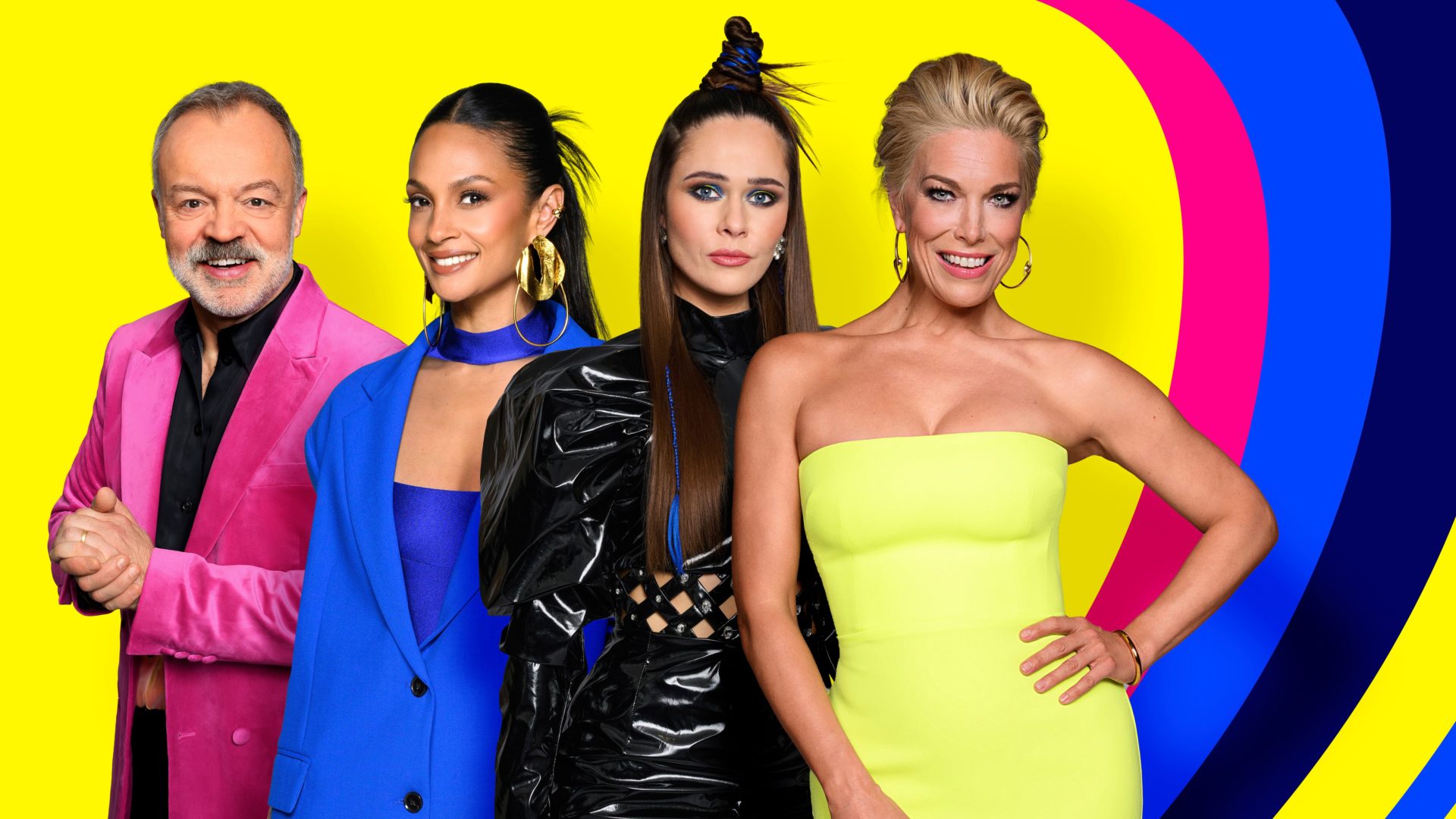 Ukrainian broadcaster Timur Miroshnychenko will be the Eurovision Correspondent in Liverpool, appearing in VT inserts during the live shows plus giving live insights from Ukraine's commentary box in the Liverpool Arena. Alongside Liverpudlian presenter, Sam Quek, he will front the Opening Ceremony live stream on the official Eurovision Song Contest YouTube Channel.
For the Grand Final commentary on BBC One and BBC iPlayer (in the United Kingdom), Graham Norton and actress and comedian Mel Giedroyc will take turns in the commentary box to bring those watching at home their unique and expert views on the 2023 acts.
And, for the first time in the UK's Eurovision Song Contest history, both Semi-Finals will be live on BBC One and BBC iPlayer (in the United Kingdom), with radio DJs and Eurovision experts, Scott Mills and Rylan bringing UK audiences their colourful and insightful commentary.
Bringing the contest closer to audiences in Merseyside will be a special commentary team on BBC Radio Merseyside, including Claire Sweeney and the winner of The Voice of Eurovision talent search, currently underway to discover new Scouse talent.
Kate Phillips, BBC's Director of Unscripted, says:
'The BBC is thrilled to have such a talented line-up bringing the Eurovision Song Contest from Liverpool – on behalf of Ukraine – to the world. One thing that truly unites us all is music, and we're proud to have a team – who are well accustomed to the worlds of music, performing and live broadcasting – as part of our Eurovision presenting family. It will be a remarkable moment for the BBC to deliver two huge pinnacles in this year's broadcasting calendar, the King's Coronation and Eurovision, within the same week.'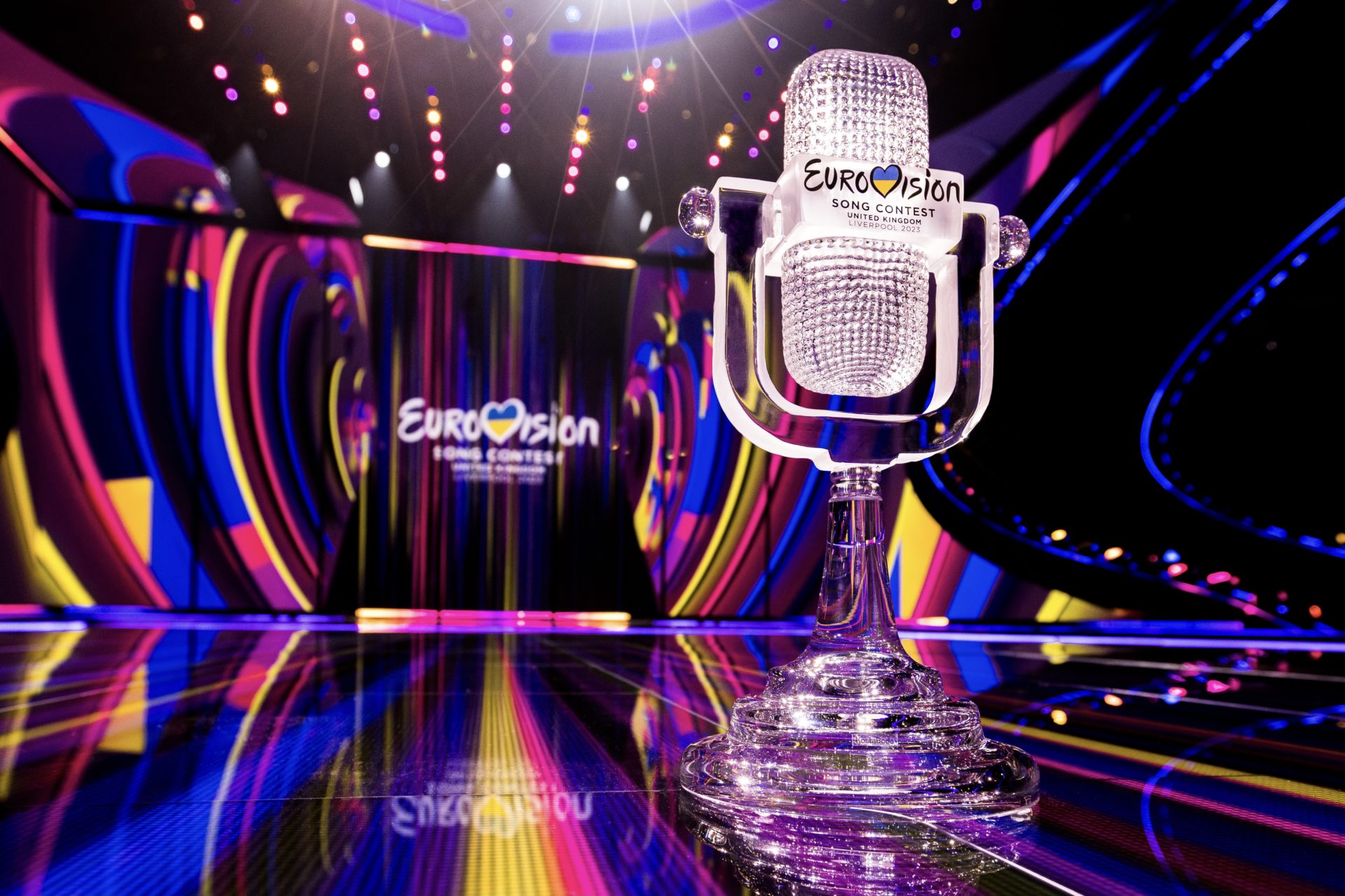 Eurovision 2023: United By Music
The Eurovision Family are all 'United By Music': Graham Norton is a Eurovision Song Contest legend who has been commentating on the Contest for the UK since 2009. His multi-award winning BBC show, The Graham Norton Show sees Graham chatting regularly to the world's biggest music stars and Hollywood A-Listers.
Julia Sanina is a Ukrainian singer, composer and frontwoman of The HARDKISS alternative band (winners of numerous YUNA Ukrainian Music Awards; 18-time award winners, five of which are for the best rock band of Ukraine and MTV Europe award nominees for "Best Ukrainian Act").
Hannah Waddingham won an Emmy Award for her role in Ted Lasso, has been nominated for three Olivier Awards and has starred in West End and Broadway musicals (Spamalot, The Wizard of Oz, Into The Woods, Kiss Me Kate and Space Family Robinson), additional credits include Hocus Pocus 2, Game of Thrones, Sex Education, Willow and the upcoming Tom Jones limited series.
Alesha Dixon, formerly in chart-topping band, Mis-Teeq – who had two top-ten albums and seven consecutive top-ten singles – is also a hugely successful solo artist, Alesha is an experienced BBC TV presenter – fronting Comic Relief and The Greatest Dancer, judging Strictly Come Dancing and ITV's Britain's Got Talent.
Timur Miroshnychenko has commentated on Eurovision in Ukraine since 2007 and was a host on the 2017 show from Kyiv. He also presented Junior Eurovision in 2009 and 2013.
Mel Giedroyc, Rylan and Scott Mills have been involved in Eurovision for almost 25 years cumulatively and are highly experienced live broadcasters with Scott and Rylan hosting their own shows on BBC Radio 2. Mel cut her teeth on Light Lunch in the 90s, alongside hosting the award-winning Have I Got News For You. She has also fronted Let's Sing and Dance for Comic Relief and has presented with Graham Norton on Let it Shine and Children in Need.
Bringing a unique Scouse perspective to the proceedings are Liverpudlians Claire Sweeney and Sam Quek. Performer, TV presenter and actress Claire trained at the Elliot-Clarke Theatre School in Liverpool. Her first major TV role was as Linsey Corkhill in Brookside and since then she has gone on to perform in many musicals including Chicago, alongside her TV presenting career. Liverpool born and Wirral based Sam is a former Great Britain Hockey player who won gold at the 2016 Rio Olympics. She has presented numerous high-profile sports programmes and is currently team captain on A Question of Sport as well as regularly hosting BBC One's Morning Live.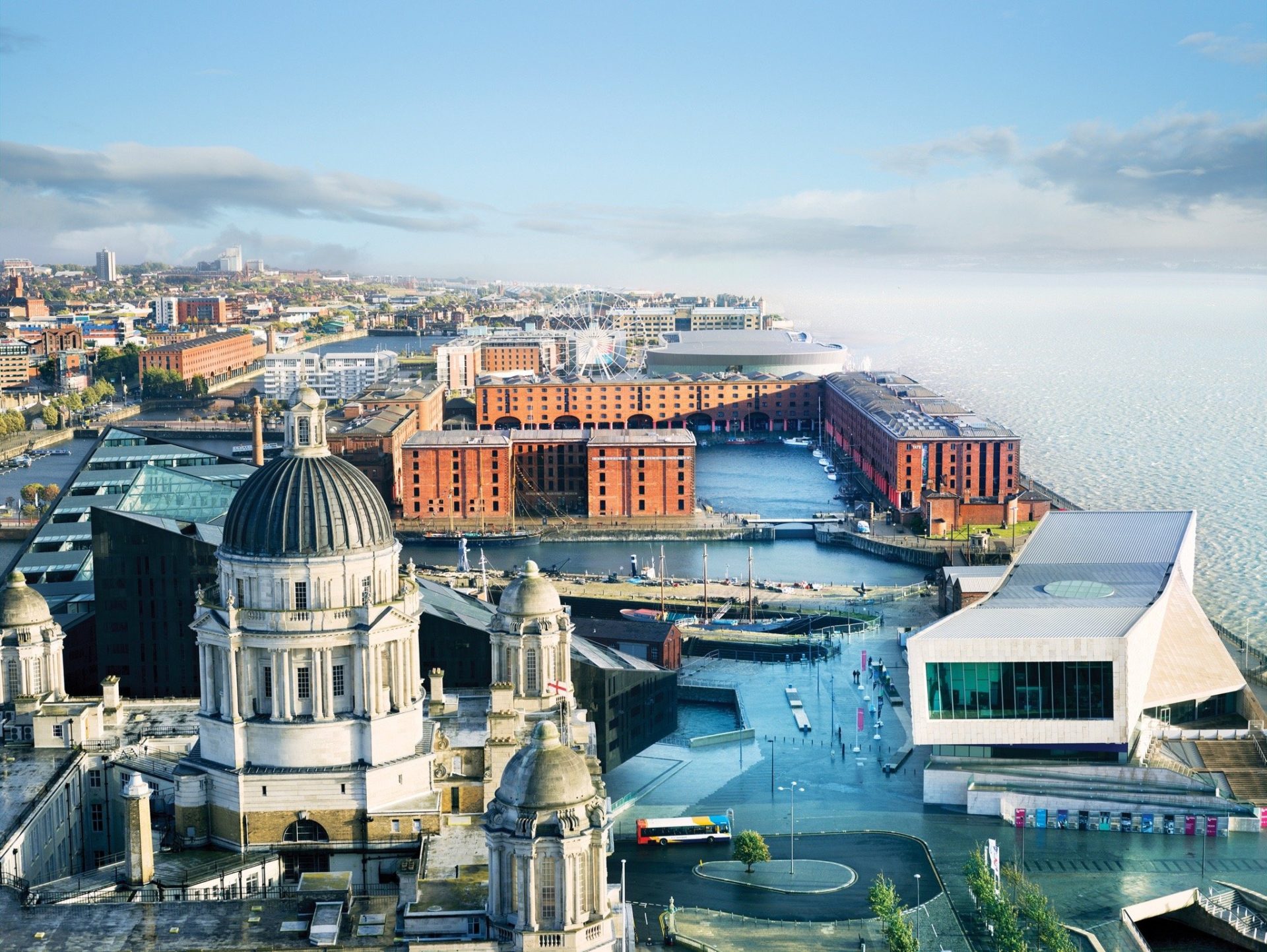 Eurovision 2023: 37 countries will participate in Liverpool
Public broadcasters from 37 countries will take part in the Eurovision Song Contest when the world's biggest live music event is staged in Liverpool in May. The 67th Contest, organized by the European Broadcasting Union (EBU) and the BBC on behalf of 2022 winners Ukraine, will be held at Liverpool Arena on 9, 11 and 13 May 2023.
Of the 37 nations taking part, 31 will compete in two Semi-Finals with 10 successful acts from each Semi-Final joining 4 of the Big 5 (France, Germany, Italy, and Spain), hosts the United Kingdom and Ukraine in the Grand Final. The BBC agreed to stage the 2023 event on behalf of Ukrainian broadcaster UA:PBC following their win in at this year's Contest in Turin with Kalush Orchestra's "Stefania".
Martin Österdahl, Executive Supervisor of the Eurovision Song Contest, said:
"We're looking forward to welcoming artists from all 37 countries to Liverpool, the city of pop, in May. This year's competition promises to be an extra special one and we're working hard with the BBC right now to ensure that hundreds of millions of viewers will enjoy the best Eurovision Song Contest yet, with Ukraine at the heart of the event."
Martin Green, BBC's Managing Director of the Eurovision Song Contest added:
"We are incredibly proud to be hosting the Eurovision Song Contest on behalf of Ukraine and welcoming delegations from 37 countries to Liverpool. The BBC is committed to making the event a true reflection of Ukrainian culture and showcasing British creativity to a global audience."
The UK will host the Eurovision Song Contest for a record 9th time having previously stepped in to host the event for other broadcasters in London in 1960 and 1963, in Edinburgh in 1972 and Brighton in 1974. The BBC also staged the Contest following 4 of their 5 wins: in London in 1968 and 1977, Harrogate in 1982 and Birmingham in 1998.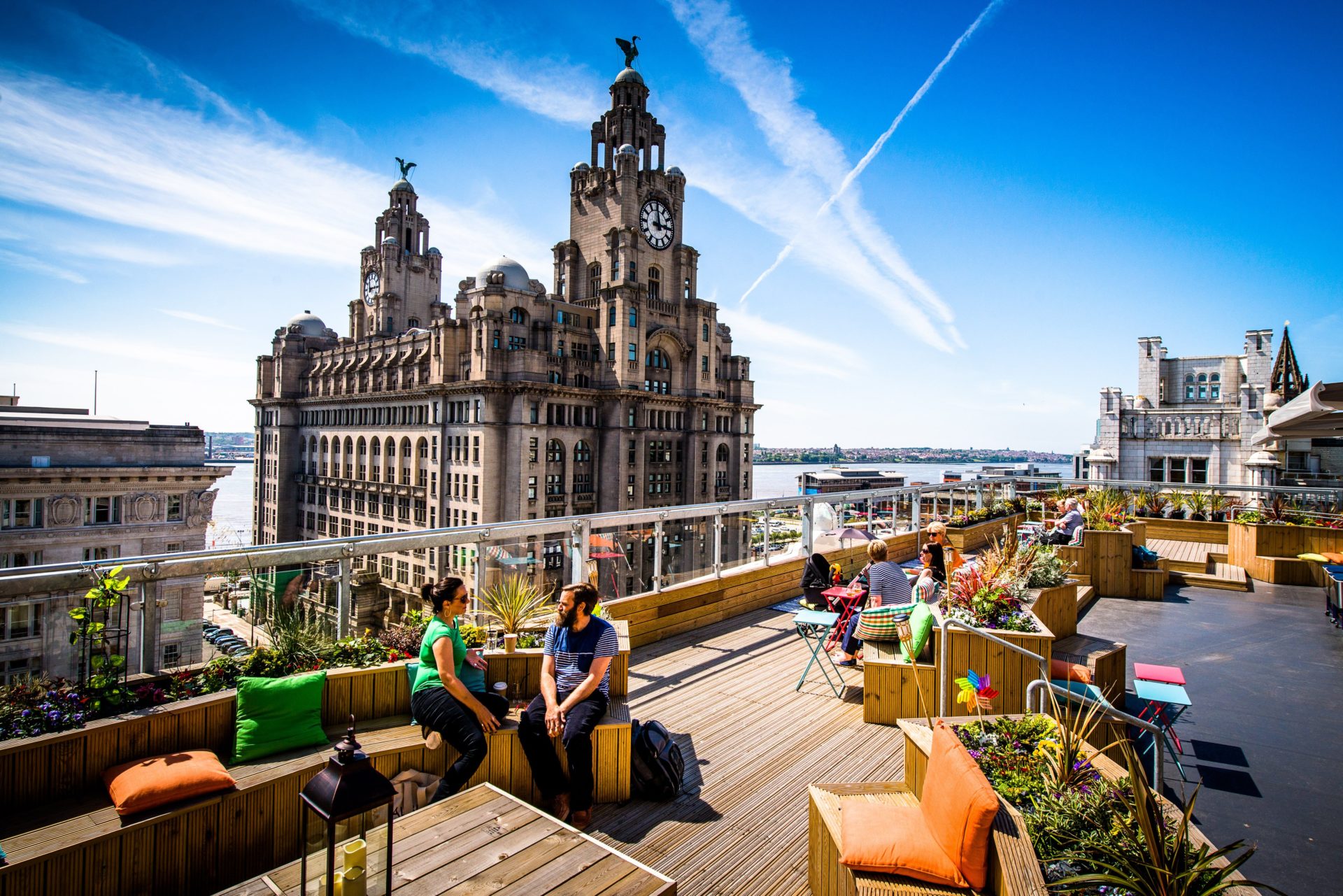 Liverpool: host of Eurovision Song Contest 2023 on behalf of Ukraine
Liverpool, home of the Beatles, has been chosen as the Host City of the 67th Eurovision Song Contest, following a competitive bidding process.
The 2023 competition will take place in the United Kingdom, following Kalush Orchestra's victory for Ukraine in Turin in May, after it was concluded that the event could not be held in the winning country for safety and security reasons.
Liverpool was chosen following a strong city bid process that examined facilities at the venue, the ability to accommodate thousands of visiting delegations, crew, fans and journalists, infrastructure, and the cultural offer of the Host City in reflecting Ukraine's win in 2022, amongst other criteria.
A shortlist of 7 cities which included Birmingham, Leeds, Manchester, Sheffield, and Newcastle, was announced in August 2022 before being narrowed down to 2 in September. Glasgow and Liverpool were then left in the race to host the world's largest live music event, which reached over 175 million viewers on TV and online in 2022.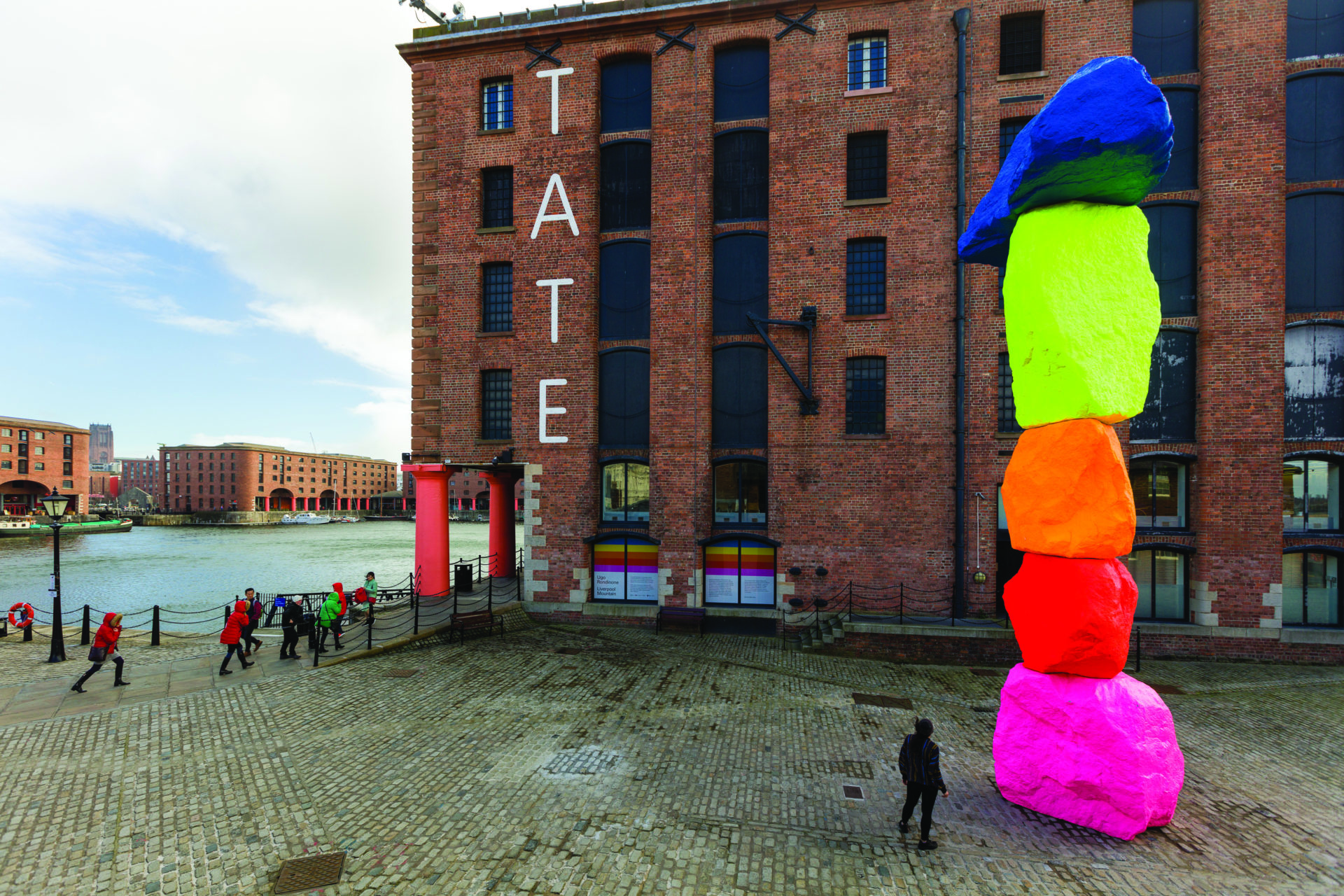 Ideal place for Eurovision Song Contest 2023
Eurovision Song Contest Executive Supervisor Martin Österdahl welcomed the choice: "Liverpool is the ideal place to host the 67th Eurovision Song Contest on behalf of Ukraine."
"The city is synonymous with music and Liverpool Arena exceeds all the requirements needed to stage a global event of this scale. We have been very impressed with the passion the city has shown in embracing the Contest and their inclusive ideas for placing last year's winners, Ukraine, front and centre when thousands of fans visit in May.
EBU Director General Noel Curran added:
"This will be the first Eurovision Song Contest to be held in the UK in 25 years and, as we work with our Host Broadcaster, the BBC to celebrate Ukraine's victory, this unique production promises to be a very special one indeed."
The BBC's Director General, Tim Davie, said:
"Congratulations to Liverpool. They will be an amazing host for the 2023 Eurovision Song Contest. Liverpool is such an exciting, warm and vibrant city. It's the undisputed capital of pop music and is celebrating the 65th anniversary of its twinning with the Ukrainian city of Odesa. I know the people of Liverpool will welcome Europe – and the rest of the world – with open arms, and in partnership we will create something truly special."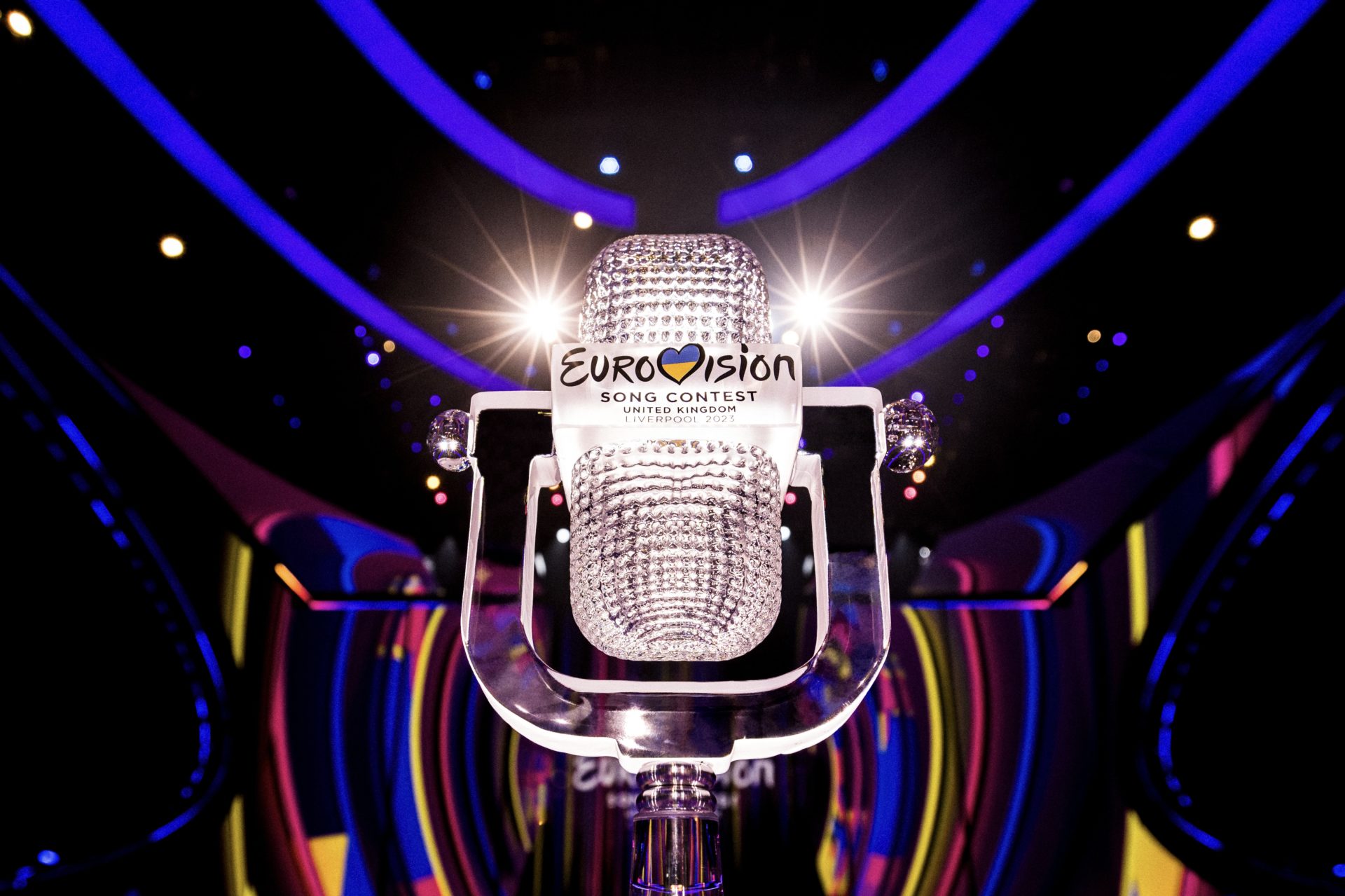 To coincide with the announcement of the Host City, the EBU has released the official logo for the 67th Eurovision Song Contest, which contains the Ukrainian flag within the heart. The logo design reflects that although the competition will be held in the UK, it will be done on behalf of Ukraine, the winners of this year's Eurovision Song Contest.
Mykola Chernotytskyi, Head of the Managing Board of UA:PBC said:
"It is symbolic that the 2023 Eurovision Song Contest will be held in Liverpool, a twin city of Odesa. The organization of a contest of this level sets super demanding requirements. I am confident that the city recognized as the capital of pop music will meet them in the best way and will deliver the celebration of music that will amaze both delegations and fans of Eurovision."
For more details check out eurovision.tv and follow the official Eurovision Song Contest on Twitter, Instagram, TikTok and Facebook.