New Classiche Showroom opened at Niki Hasler AG. Worldwide unique color sample wall with over 200 historic Ferrari colors. A Unique Place dedicated to ExcellenceFerrari is delighted to announce the opening of a brand-new Official Ferrari Showroom at Niki Hasler AG.
Located in Basel, the new classiche showroom will feature a wide variety of cars with original spare parts, an impressive courtyard and a unique element such as a yellow wall with the world-famous Cavallino rampante and a further wall with beautifully mounted coloured panels. The new showroom interior details have exclusively been realised for Niki Hasler by historical artisans from Modena, in the purest tradition of Ferrari.
A Unique Place dedicated to Excellence
Niki Hasler AG has been at home at the Hardstrasse 15 in Basel for more than 20 years. 5 years ago, the company was able to open the new building with a rotating car lift connecting 2 storage sub levels, multiple showrooms, its atelier and rooftop terrace. In perfect addition to this, the adjacent building (Hardstrasse 21) was purchased 3 years ago, refurbished to its old state (of ca. 1920) and is now home to more than 20 beautiful, classic Ferraris. The purpose of the building is to emphasize Niki Hasler's deep passion and knowledge for selling, maintaining and restoring Classic Ferraris. Each guest is personally guided through the building by a member of their team. You can only enter the building after walking through their dedicated Classiche workshop. There are two showrooms, a courtyard, and on the first floor a terrace and a private library with an exceptional archive boasting all the original technical brochures of every Ferrari Model ever made.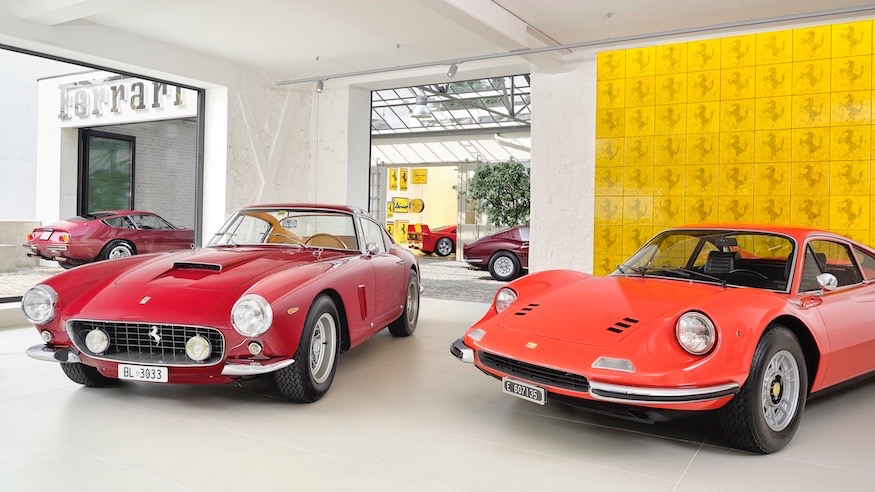 Refined Design Elements combined with Tradition
One of their showrooms has a worldwide unique color sample wall with over 200 historic Ferrari colours, a Formula 1 engine from 1984 on display and among other details a wall covered in the same ceramic tiles used in Enzo Ferraris office behind his desk. The details of the interior design for the new showroom have exclusively been realized for Niki Hasler by historical artisans and suppliers who work in the Modena area and who also act as key partners of Ferrari's Officina Classiche in Maranello. These customised designs have been refined and planned down to the smallest detail – and it shows.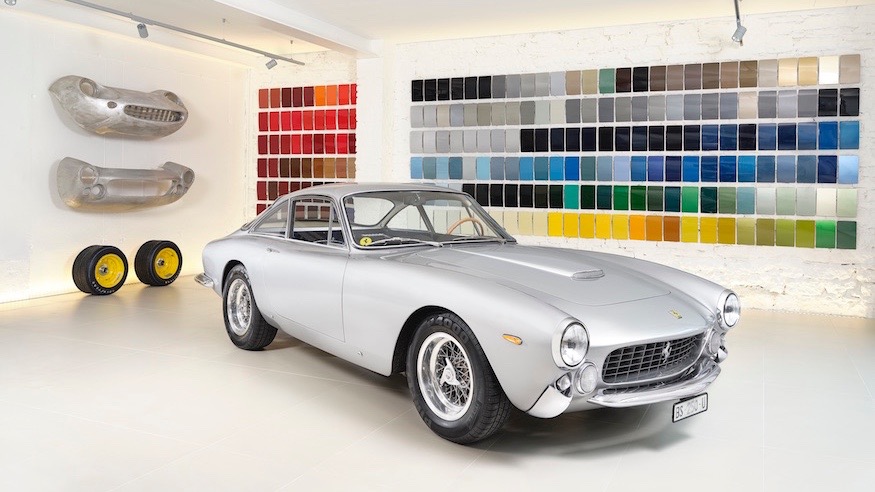 Ferrari Premium Program
In order to ensure more cars reach the classiche age, Niki Hasler recommends any youngtimer owner the Premium program, to ensure his/her Ferrari ages by the best quality standards. The better the car ages, the more and longer the client can enjoy it. Furthermore, the client's car holds its value better and remains more reliable. The premium program is the best way to ensure a Ferrari one day becomes a Ferrari Classiche of high quality.
Exclusive Client Events
Every last Thursday of the summer months, Niki Hasler organises personally guided tours with an aperitif to engage its Ferrari clients. Not only for the new models, but also to show the exclusive Classiche world, that is rich in passion and history. In addition to those exclusive events, Niki Hasler will organize on September 11th – 12th its annual open days. For the first time, they will open the Classiche building to the public to allow everyone to discover the excellence and uniqueness of Ferrari Classiche Department.
Contact: Garage Niki Hasler AG Hardstrasse 15, 4052 Basel Switzerland, ferrari.com, nikihasler.com