Quirky and singular, Hendrick's Gin is an unusual gin made from eleven fine botanicals, with added cucumber and rose petal essences.
Hendrick's is distilled in Scotland in the small coastal town of Girvan, Ayrshire by the sixth generation of a family business. It is not distilled in one, but in two very different stills. The two leading stills are the Bennett, an antique copper still from 1860, and the Carter-Head from 1948 (of which only a few examples exist today).
The curious but wonderful infusion of rose and cucumber gives the spirit its uniquely balanced flavor resulting in a flawless, smooth gin. The essences of rose and cucumber provide the wonderfully refreshing and floral aroma.
To put some of Hendrick's legendary quirkiness in our Christmas countdown, we are giving away a gift set comprising a bottle of this tasty gin, two highball glasses, Thomas Henry Tonic to mix with, and a spout!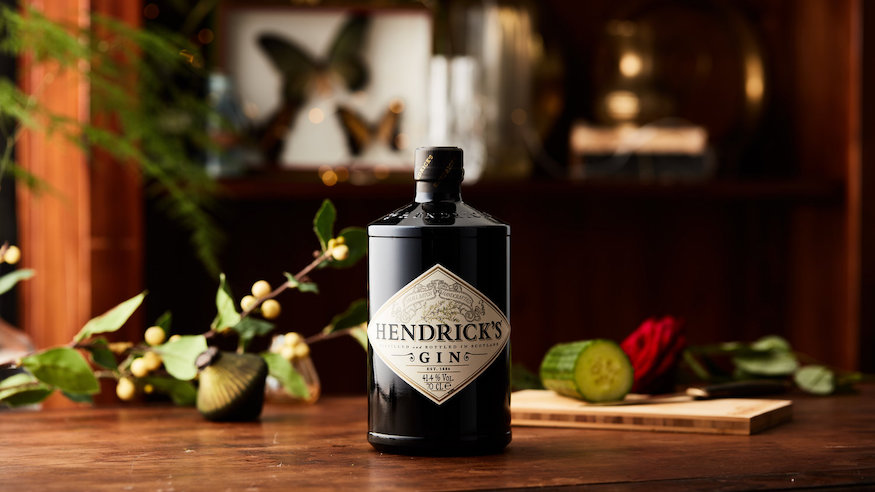 The giveaway is now closed. The winner is:  Sarah N. Congratulations!!
If you would like to keep informed about Hendrick's Gin – Brand and product News, Cocktail recipes, Events, Gift ideas – subscribe to the Fabdrinx-Newsletter by leaving your eMail here below.
To double your chances to win: Like this post on Instagram or Facebook, leave a comment telling us what British characteristic that is commonly referred to as "quirky" you like the most, and follow Coolbrandz and Hendrick's.
To double again: share this giveaway in your Social Media with the tags @coolbrandz @hendricksgin so we won't miss any of your communications.
The giveaway is intended for our followers in the legal drinking age. Please do not share with anyone below the age! It runs until 24.12.22 across all our digital channels. Each participation in every channel counts and increases your chance to win. On Boxing Day, the winner of this gift will be determined by lucky draw. Thank you for following our adventures. We are delighted to know you are part of our community. Have fun counting down to Christmas with us and Good Luck!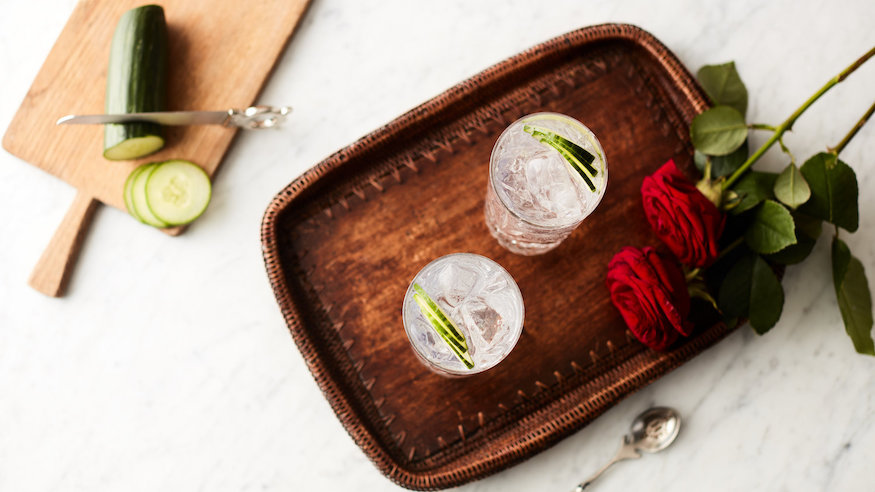 About Hendrick's:
HENDRICK'S is a delicious super premium gin, made with a number of unusual twists to deliver a most curious taste experience.
Unlike many ordinary gins, HENDRICK'S is distilled in Scotland, in small batches.
Only HENDRICK'S is made with infusions of Cucumber and Rose petals, producing a wonderfully refreshing gin with a delightfully floral aroma.
HENDRICK'S is the only gin made in a combination of a Carter-Head and copper pot still, creating a divinely smooth gin with both character and balance of subtle flavours.
Hendrick's is made by William Grant & Sons – an award-winning, independent, family-owned distiller founded by William Grant in 1886 and still managed by the sixth generation of his family. The Company distils some of the world's leading brands of Scotch whisky, including the world's favourite single malt Glenfiddich, the handcrafted range of 'The Balvenie single malts' and the world's fourth largest blended Scotch Grant's, as well as selected other spirits, including Tullimore Dew and 'Sailor Jerry'.
Lifestyle photography by the wonderful Joe Sarah for Hendricks. Enjoy responsibly!