hilky oat milk alternative: with their groundbreaking recipe, Stefan Dietenmeier and Philippe Guldin from hilky, are launching the first oat drink without any oat taste!
The sustainable oat drink for all milk lovers
It is high time that not only vegans pay attention to sustainability in their diet, but also everyone who continues with traditional cow's milk products because of the taste.
From now on, everyone can enjoy sustainable milk drinks – because thanks to hilky, milk alternatives no longer have to compromise on good taste.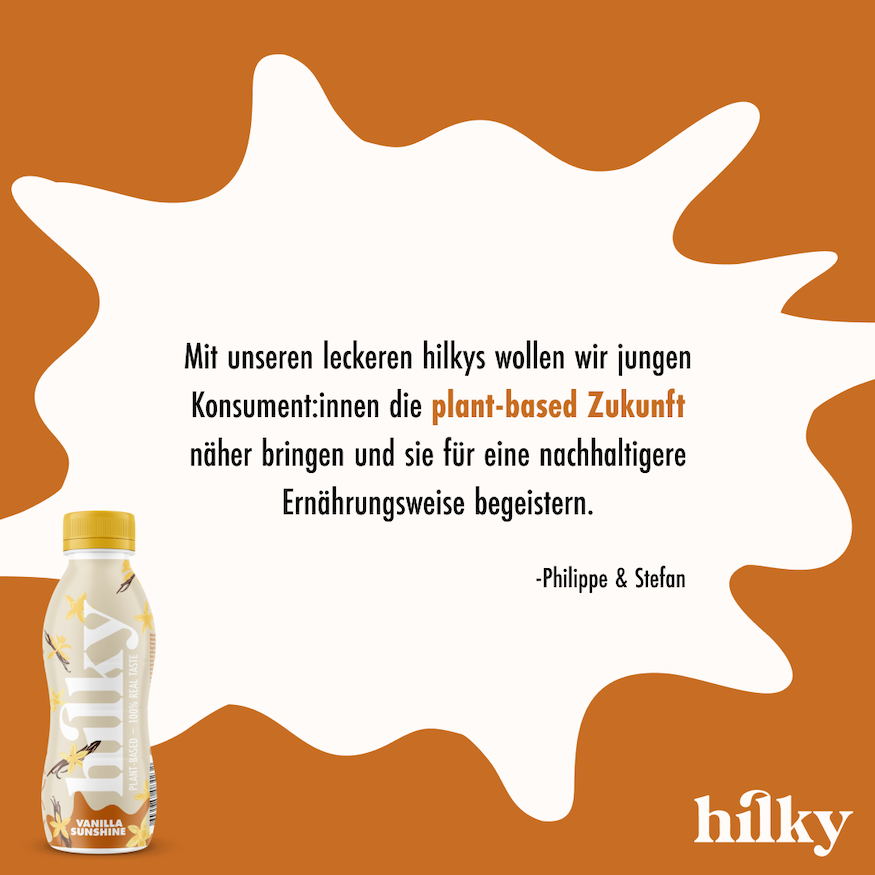 A challenge to all milk alternatives
hilky has managed to pack a good-tasting, sustainable and lactose-free drink into the perfect portion size of 2.5dl. hilky bottles are made from 100% recycled PET, are resealable, are produced and filled in Switzerland.
The 4 tasty flavours are currently available exclusively on Crowdify before their official launch in the next few months.
Vanilla Sunshine
Coffee Dream
Chocolate Bomb
Banana Twist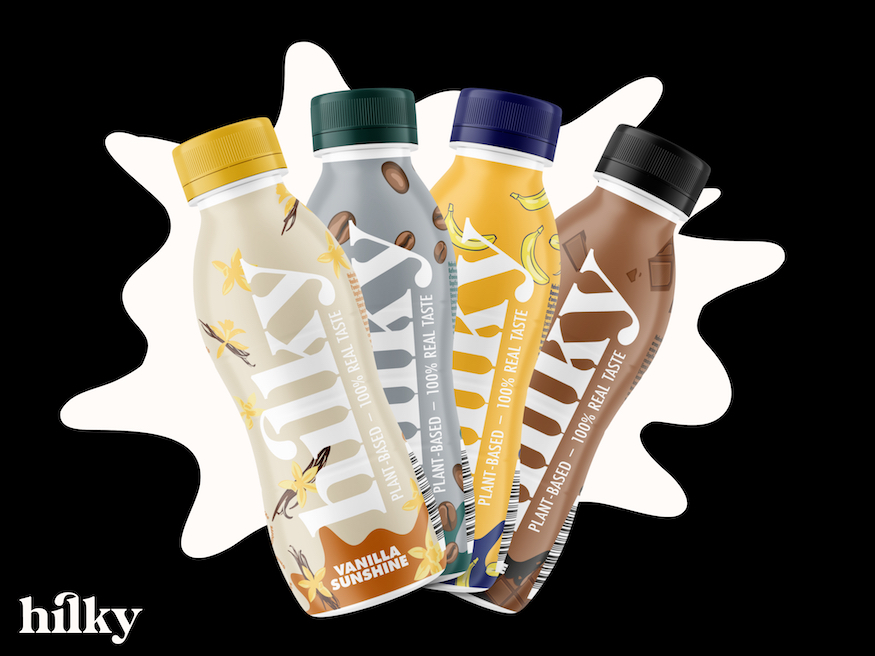 If you are interested in trying the new drink, you now have the opportunity to exclusively order hilky in advance through crowdfunding and to support the first complete production of hilky. Follow this link to the crowdfunding: https://www.crowdify.net/de/projekt/plant-based-real-taste
Contact: Philippe Guldin from hilky AG: +41 78 613 01 99, philippe@hilky.swiss. hilky online: web, facebook, @hilky.swiss, #hilkyswiss