One of the best-known and most popular whiskeys in Austria and beyond, Jim Beam, is available this season including a glass and a festive cocktail recipe!
Jim Beam is available in a gift pack with a free glass and highball recipe at select retailers. Billa and Billa Plus: EUR 16.49/16.99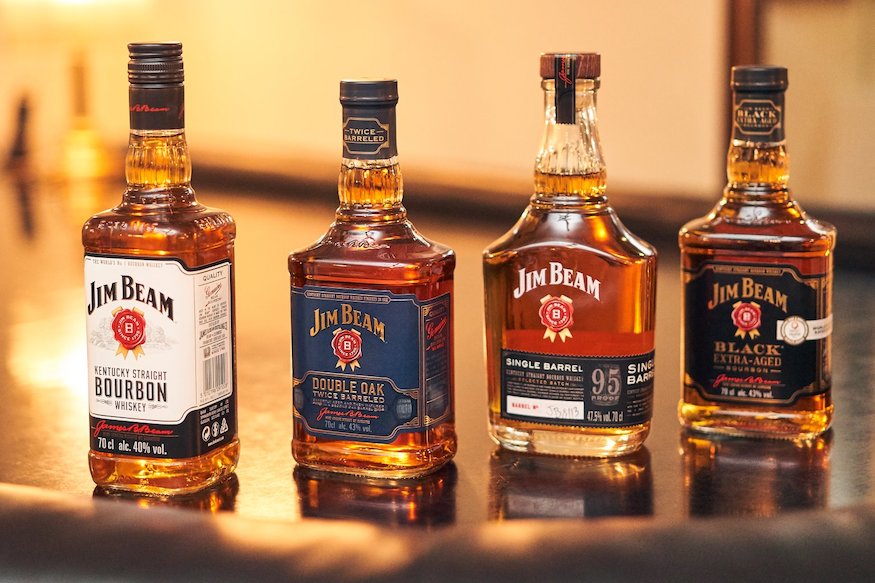 Jim Beam is a smooth and well-balanced whiskey, perfect for a wide range of drink variations. True to the motto "Come as friend, leave as family", Jim Beam whiskey cocktails are ideal for a cozy get-together with loved ones!
Jim Beam can also be mixed with soda, cola, iced tea or cranberry juice, for example, and garnished with citrus fruit and herbs for extra visual pleasure. With the right Bourbon – there's no wrong mix!
In time for the upcoming holidays, we recommend a Christmas highball with Jim Beam. A highball is a spirit and added carbonated filler. It is easy to prepare and provides the basic recipe for creative ideas, garnishes and individual serves!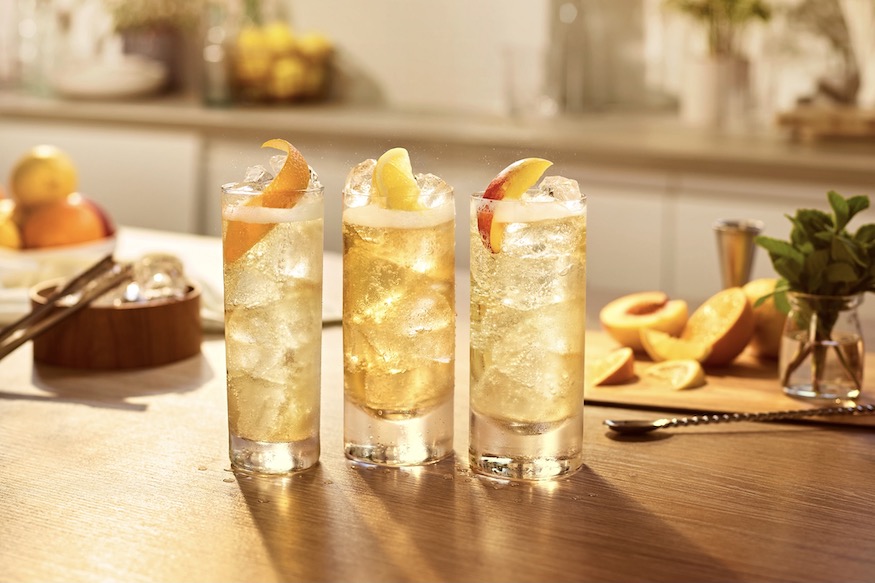 Jim Beam Highballs Recipe N° 01: Jim Beam Cinnamon Highball 
A fruity and light winter cocktail. The bourbon's smooth caramel tones and natural sweetness combine with ginger ale and orange juice to create a balanced flavour. A slice of orange and the cinnamon stick make you look forward to Christmas! A new way to mix Jim Beam without much effort, allowing you to discover exciting flavours!
40ml Jim Beam Whiskey
10 ml orange juice
100ml ginger ale
1 dash of orange
Orange wedge
Cinnamon stick
Preparation
Mix the ingredients in a tall highball glass with ice. Garnish with an orange wedge and cinnamon stick.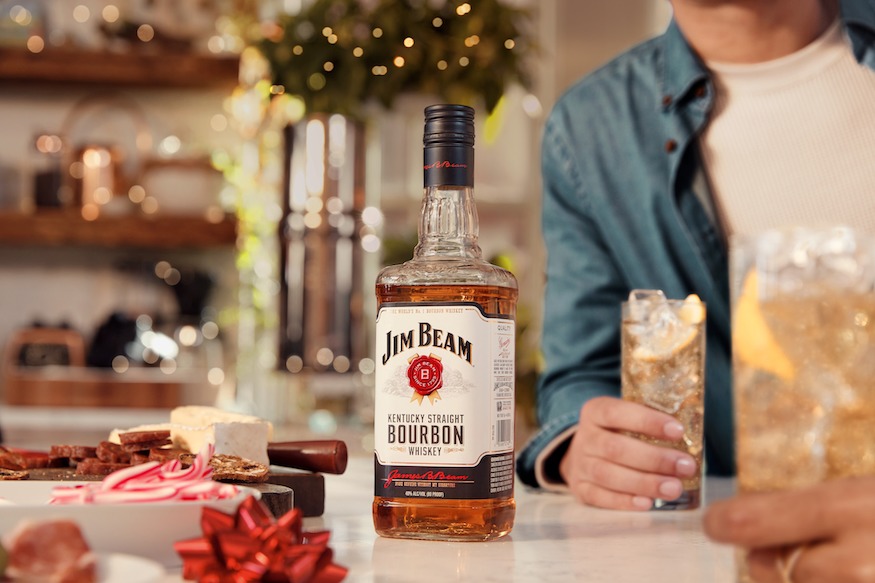 Jim Beam Highballs Cocktail-RecipeN° 02: Jim Beam Lime & Mint Highball
Also an ideal drink for the festive season! Jim Beam's caramel and natural sweetness meet refreshing citrus notes in this highball for a well-rounded, balanced taste experience. A cocktail that is quickly mixed and that will ensure a pre-Christmas atmosphere in your circle of friends!
30 ml Jim Beam
120 ml soda
10 ml sugar syrup
Garnish: lime and mint
Preparation:
Chill the glass, soda and Jim Beam. Pour Jim Beam and soda into glass and stir in simple syrup. Fill the glass with ice. Stir carefully and refine with mint and lime to taste!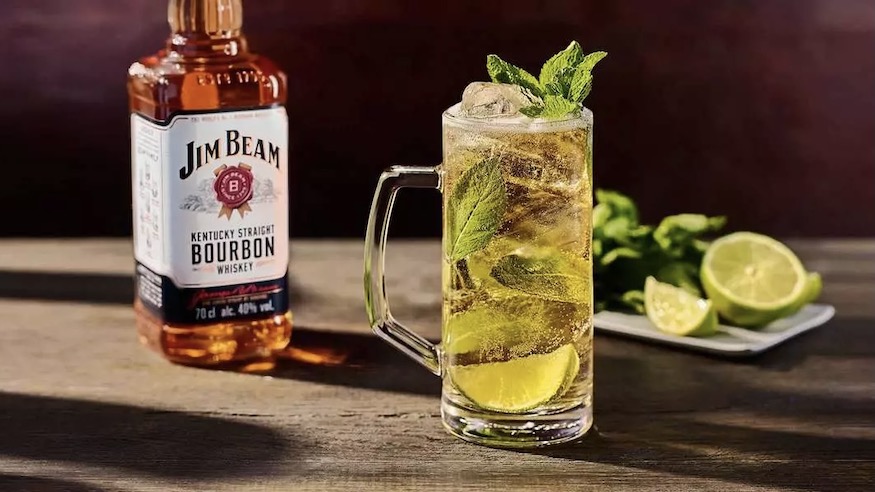 Jim Beam is now available in a gift pack with a free glass and highball recipe. Jim Beam gift packs are available at select retailers. Seen on Billa and Billa Plus for EUR 16.49/16.99..
World market leader with Jim Beam: Number 1 also in Austria
As one of the world's leading premium spirits companies, Beam Suntory brings people closer together. Consumers around the world know and love the company's portfolio of brands, which include the legendary bourbon Jim Beam. The House's iconic brand is the #1 bourbon in the world.
The Jim Beam company has filled more than 15 million barrels since Prohibition and produces more than 50% of the bourbon sold worldwide. In Austria, too, Jim Beam is the preferred choice when it comes to bourbon whiskey. Whisk(e)y is and remains the core of the company.
For more information about Beam Suntory, its brands and its commitment to social responsibility, visit www.beamsuntory.com and www.drinksmart.com
If you would like to keep informed about Jim Beam – Product and Brand News, Recipes, Gift ideas – subscribe to the Jim Beam Letter by leaving your eMail here below.