Krug Chalet: Swiss Cheese Fondue and Champagne, until 28.02. at The Dolder Grand. All senses are pampered at this dinner: For the third time, Haus Krug and the Dolder Grand invite you to their cozy Krug Chalet on the Saltz terrace during the winter months and enchant their guests with an extraordinary trio of homemade fondue, finest champagne and candlelight atmosphere.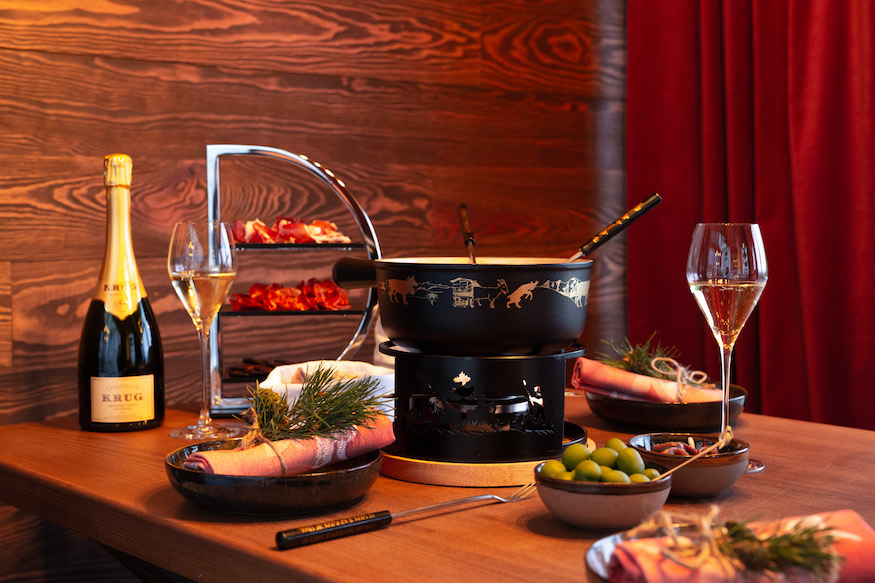 Heiko Nieder, Culinary Director of The Restaurant and "Chef of the Year 2019", and Rolf Beeler, Maître Fromager, will ensure an unforgettable gastronomic experience every day until February 28, 2023. Under the management of Heiko Nieder, the Dolder Grand's fine dining restaurant received 2 Michelin stars and 19 Gault Millau points. Rolf Beeler, the "cheese pope" par excellence, has always made a name for himself with his unmistakable creations.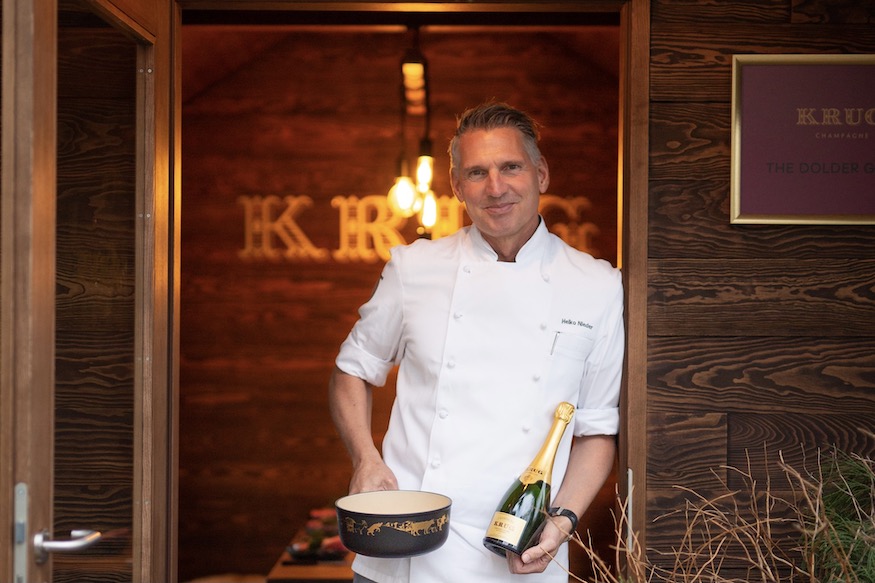 The Creation by the hosts
The menu of the two culinary experts, which is tailored to Krug champagne, is aromatic and classic at the same time. It consists of the main protagonist, "DAS Fondue" – made from Gruyère, Freiburg Vacherin and Valais raclette – as well as mimolette, smoked paprika powder and jalapeños.
With his creation, Beeler draws on 30 years of experience with the best artisanal cheeses in combination with Nieder's different flavours. Both recommend traditional wood-fired bread or potatoes and, for the Iberian touch, Pata Negra, salami with truffles, morcon de chorizo and olives as a side dish.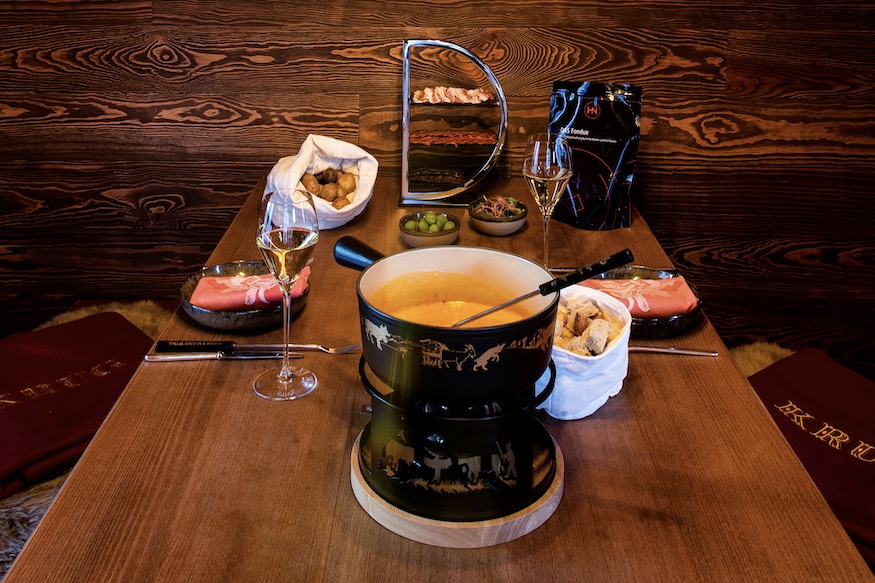 The Fondue
The offer includes three kinds of Spanish meat specialities, the signature fondue with the side dishes anchovies, olives, quail eggs pickled and boiled in peperonicini macinati, potatoes and bread. There is also a bottle of Krug Grande Cuvée 170ème Edition per 2 people, mineral water and coffee. The menu costs CHF 258.00 per person. For reservations at the Krug Chalet the minimum number of guests is two – in total there is space for eight guests.
And for fondue fans who want to enjoy Rolf Beeler's and Heiko Nieder's creation at home, the fondue mix is also available as a pack of 600g to take away.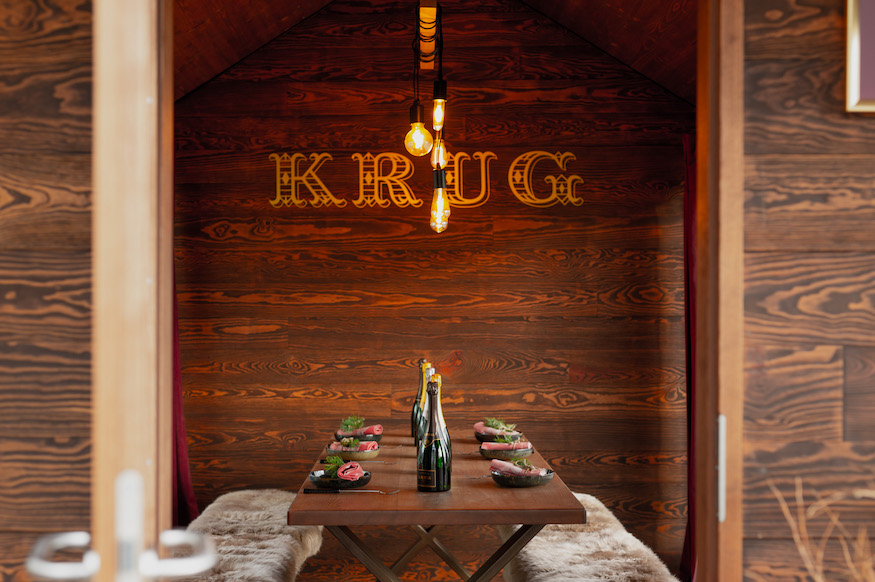 Other Culinary specials
For fans of a larger selection, Heiko Nieder offers a wide range of starters and desserts that can be ordered à la carte: delicacies such as Ikarimi smoked salmon, oven-roasted marrowbone, duck rillette or classics such as the lamb's lettuce or the Hokkaido pumpkin cream soup . And as a sweet finish, for example, cinnamon crème brûlée, warm apple or homemade ice cream.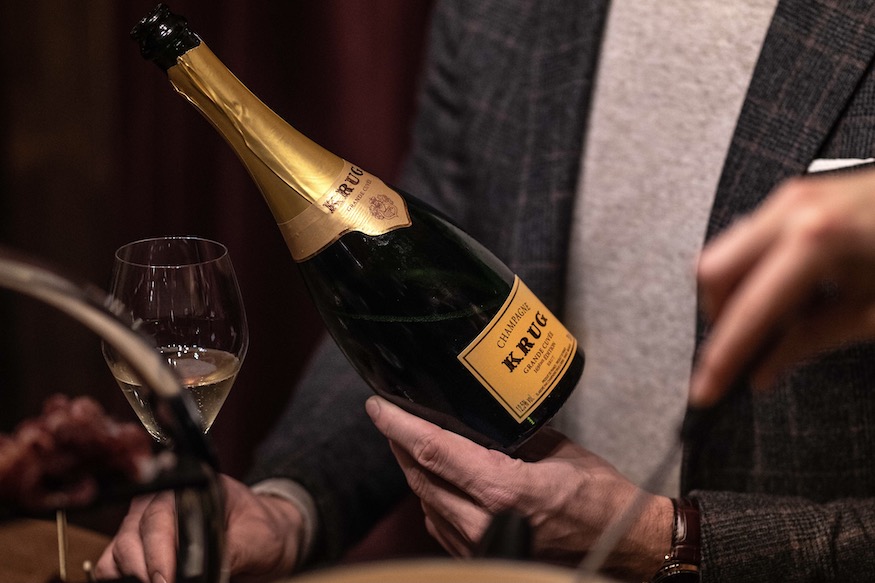 The House of Krug
The House of Krug is the dream come true of its founder, Joseph Krug, who wanted to offer his customers the best champagne year after year, whatever the circumstances. Since 1843, Krug has been the only house that exclusively produces noble champagne every year. Today, the house of Krug has seven first-class champagnes on offer – each expressing nature in its own way. Read more on: www.krug.com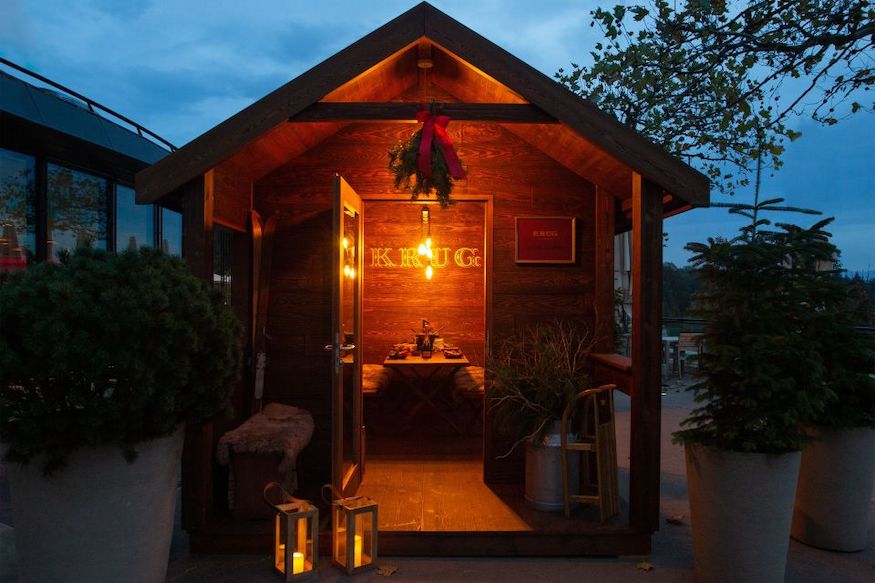 The Dolder Grand
The Dolder Grand with 175 luxurious rooms and suites, exquisite gastronomy, a 4,000 square meter spa area, spacious banquet and seminar rooms, and a valuable art collection is a member of "Leading Hotels of the World", "Swiss Deluxe Hotels" and "Responsible Hotels of Switzerland". The elevated location between the pulsating city and invigorating nature enables a magnificent view of the city of Zurich, the lake and the Alps. The City Resort was completely renovated and remodeled from 2004 to 2008 by London architects Foster and Partners. Visit the hotel's website: www.thedoldergrand.com