Often, nail polish removers are not really best friends with our nails, right? Now, imagine a remover without chemicals, without acetone, without toxic ingredients and without unpleasant odour? Nope, you are not dreaming!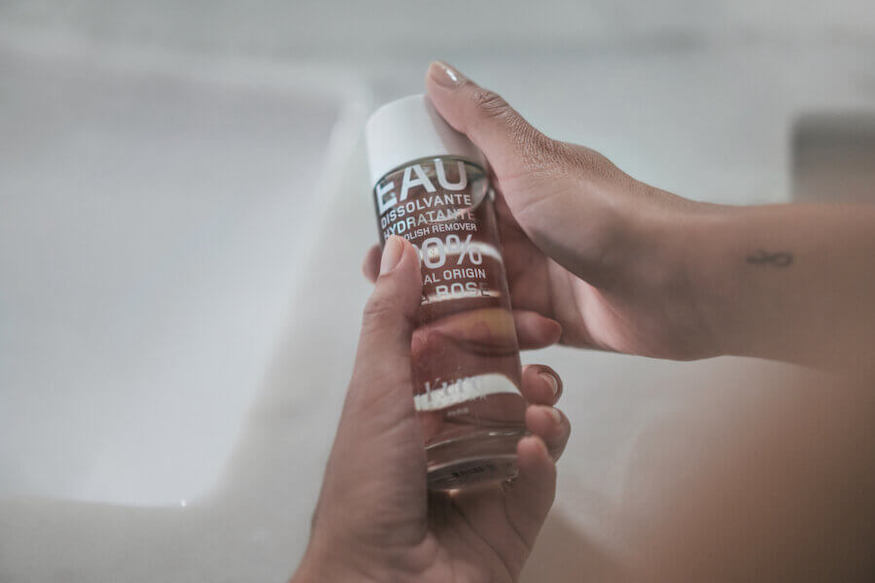 Kure Bazaar is once again revolutionising the manicure by launching a collection of 100% natural nail polish removing water. Ready for a truly green manicure?
That sounds too good to be true? Absolutely not! The French brand and its dissolving waters are emerging as the new conscious and responsible beauty routine.
Away with acetone, ethyl acetate, toluene, formaldehyde and synthetic camphor! Kure Bazaar builds on the virtues of cane sugar, wheat and corn to gently remove nail polish without aggressing and drying the nails.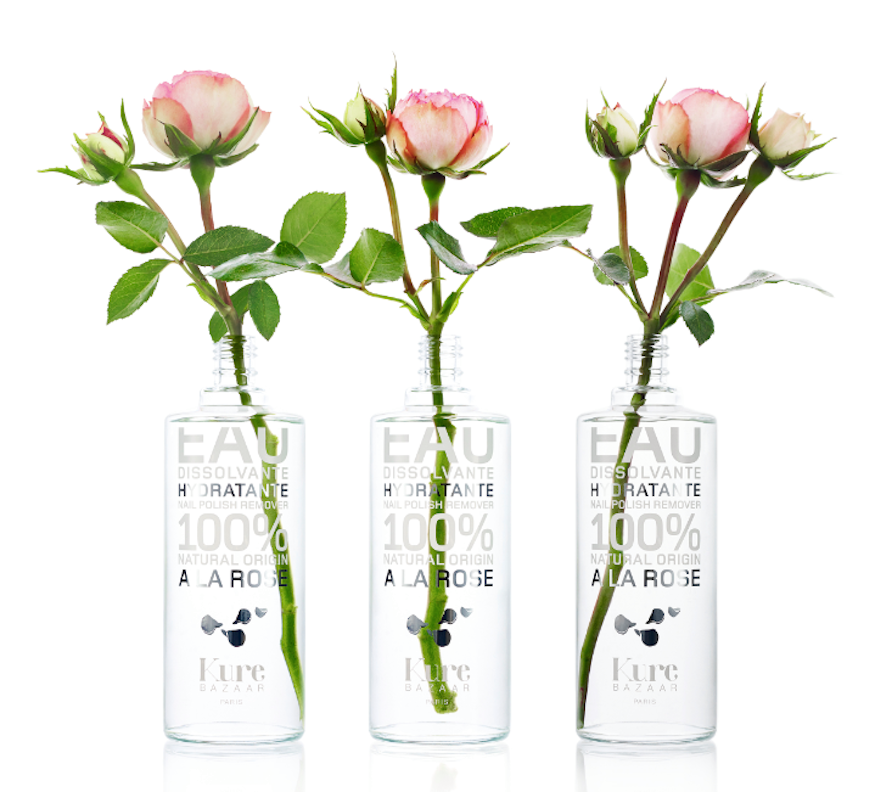 Not one but two versions are available!
The hydrating natural nail polish remover consists of floral rose water and rose hip oil that has repairing and antioxidant properties. The aim? Taking care of every type of nail while moisturising the cuticles. In addition, the formula is enriched with Vitamin E and Patchouli essential oil that has a great regenerating effect.
The repairing nail polish remover sports a genuine cocktail of active ingredients from plants! Formulated for fragile nails, bamboo silica reinforces and strengthens the nail. Ginger enhances the metabolism and has an invigorating, revitalising function. This exceptional nail polish remover also contains antioxidant vitamin E, stimulating white turmeric, invigorating peppermint and nourishing, softening sunflower oil.
Ladies, this is the ideal solution for our bodies, for pregnant women and for the entire planet! Speechless? Like this article and spread the word!
Follow Kure Bazaar online: Website, Facebook, Twitter, Instagram