This 3-in-1 touch bedside lamp from Livoo serves simultaneously as a night lamp, an induction charger and speaker, compatible with all QI-certified smartphones and devices.
The night lamp is equipped with a swivel bracket. It has 36 LEDs with 3 lighting modes: natural, white and yellow light. Your mobile phone is quickly charged by induction with a power of 10W.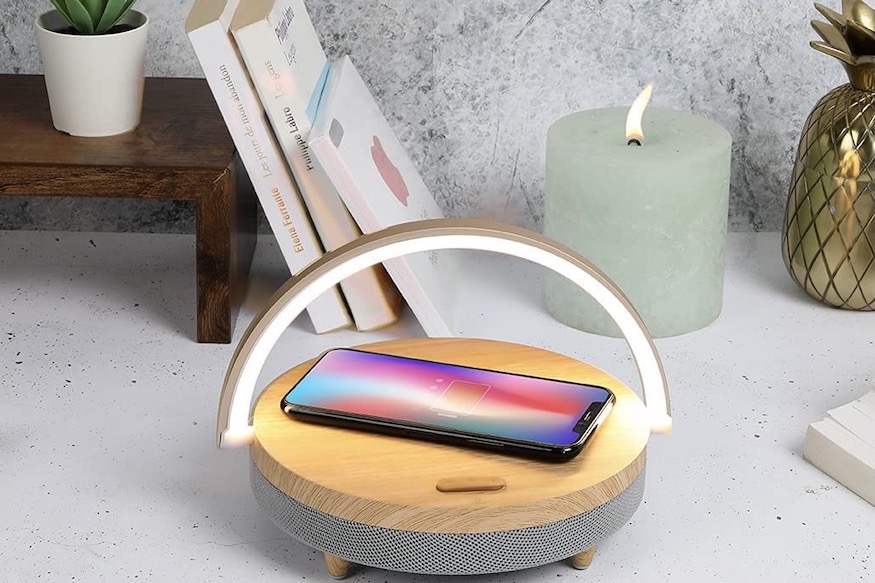 If you would like to keep informed about Coolbrandz – Brand and product News, Mindul Living, Leisure activities, Events, Gift ideas – subscribe to the Coolbrandz-Newsletter by leaving your eMail here below.