Man's World Zurich 2023 – From April 13 to 16, 2023, Man's World will once again take place in Hall 550 in Zurich-Oerlikon. The 7th edition of the popular event series will again feature over 120 selected, mainly regional manufacturers, high-quality products and services as well as a whole range of surprises and attractions. An unforgettable experience is guaranteed!
The event is predominantly targeted at a male audience, but ladies are, of course, welcome. There really is something for everyone, women as well as men: brands, products, tech, gadgets, grooming, fashion, food and drink …. with its many attractions, courses and simulations, Man's World lets the hearts of its visitors beat faster.
Many culinary surprises are waiting as well. From Casino feeling with poker and blackjack tables to an excavator challenge, via full-motion racing simulators and an aircraft simulator to a barbershop, tailor-made suits and a cigar lounge… previous editions offered a lot to discover!
Among the many fabulous brands that already featured at Man's World are: Mini, Victorinox, Hendrick's Gin… You can find more information at the event page: mansworld.com.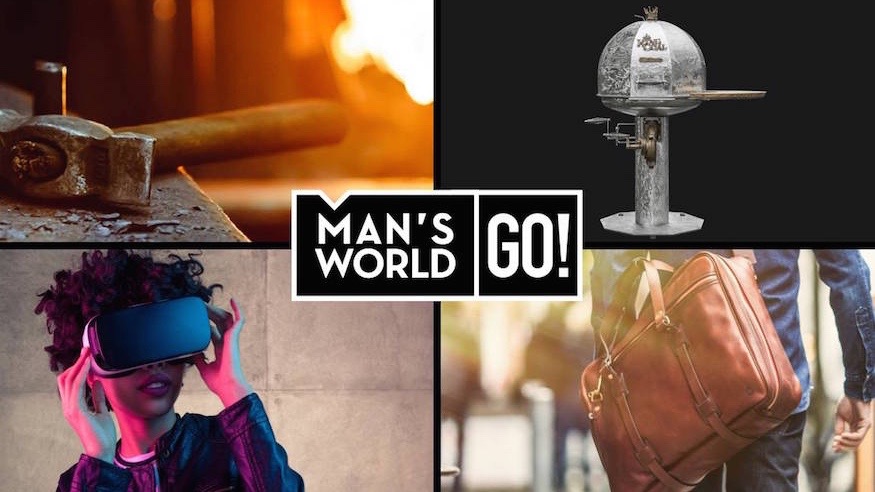 Victorinox: Swiss Entrepreneurship for over 130 years
No other product is as closely associated with Switzerland as the 'Swiss Army Knife'. Victorinox can rightfully be proud of having created an icon!
The manufacturer can look back on a history of over 130 years and more than just the multifunctional classic. Cutlery, knives, watches or suitcases: Victorinox offers all of these products in Swiss high-quality design. Even perfumes! How does all that go together? Quite simply: there is a brand signature that declines the various product categories and that is QUALITY.
At Victorinox, there is no half measure, from the pocket knife to the diver's watch – the quality is always premium. One of the cool things you can do at Man's World is making your own bespoke Victorinox pocket knife.
KA/NOA – It's a family affair
KA/NOA is a family project that was launched by Bruno Grande – a man of true values. Taking a stance against the superficial tendencies of today's world, Bruno created KA/NOA, a brand offering 100% authentic Italian workmanship in response to the ephemeral character of everyday fashion.
The name KA/NOA pays homage to Bruno Grande's roots and reflects the inspiration that he wants to pass on to his children, KAIA and NOAH. The name also brings to mind a means of transport evocative of a lifestyle in which time is consciously appreciated and enjoyed to the full.
KA/NOA represents the concept of a simple wardrobe, in which all garments, styles and colours are coordinated with one another, enabling dozens of styles to be combined in hundreds of different ways.
Anyone who travels the world dreams of having a limited number of items that go intuitively well together. KA/NOA's collections, characterised by modern, timeless cuts, also appeal to women who are easily seduced by the quality, fit and comfort of cashmere shirts and jumpers.
KA/NOA is available in the boutiques in Zurich, Lausanne and Crans Montana, as well as at www.kanoaitalia.com.
Max Chocolatier – Artisanal Swiss Chocolate
"Max Chocolatier" is named after Max, the owner's son and a proud chocoholic. He loves chocolate so much and his eyes light up whenever he snacks on his favourite treat. It was Max' father who turned the family dream into reality and on 27 September 2009, the first Max Chocolatier boutique opened its doors in Lucerne.
Since then, the family of chocolatiers is offering the finest creations. United by passion, with a pantry full of natural ingredients and a file of secret recipes, the four chocolate magicians are handcrafting heart-melting sweet treats, each one a mouthwatering experience in itself. Elegant and stylish, these delicious creations offer a new type of taste sensation. Why not give in to temptation?
Chocolate, some call it an indulgence, others an inevitable step in the pursuit of happiness. One thing is certain you will not regret stepping into the magical world of Max Chocolatier! There are two boutiques, one in Lucerne and one in Zurich, and you can also order online of course.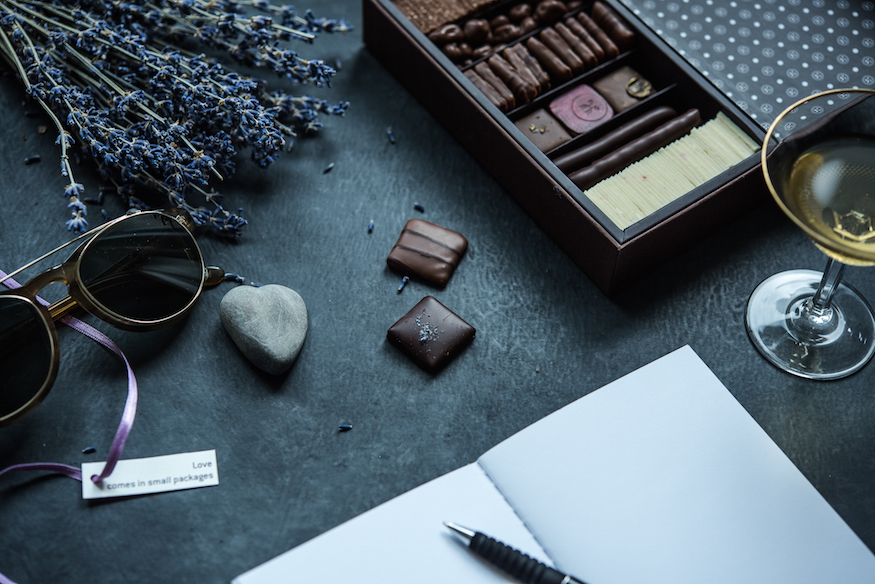 Mikks – Cocktails in no time
Mikks are fresh and natural cocktail premixes that allow you to prepare a cocktail, even without any bartender know-how.
You choose a Mikks, add a spirit, ice … shake it – et voila – ready is your gin or vodka Basil Smash. Works for mocktails, too! And lemonades … You can mix the "essences" with any spirit, prosecco or mineral water. www.mikks.ch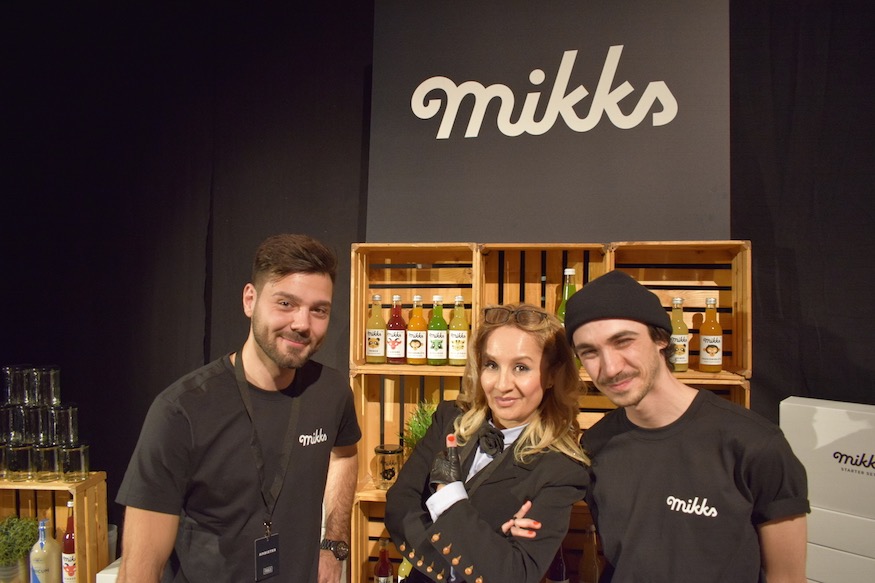 Hendrick's Gin – A Most Unusual Gin
Quirky and singular, Hendrick's Gin is a blend of spirits produced by a Carter-Head Still and a small pot with added cucumber and rose petal essences.
These ensure the wonderfully refreshing and flowery aroma. Hendrick's is distilled in Scotland in the tiny seaside village of Girvan, Ayrshire by the sixth generation of a family-owned company. www.hendricksgin.com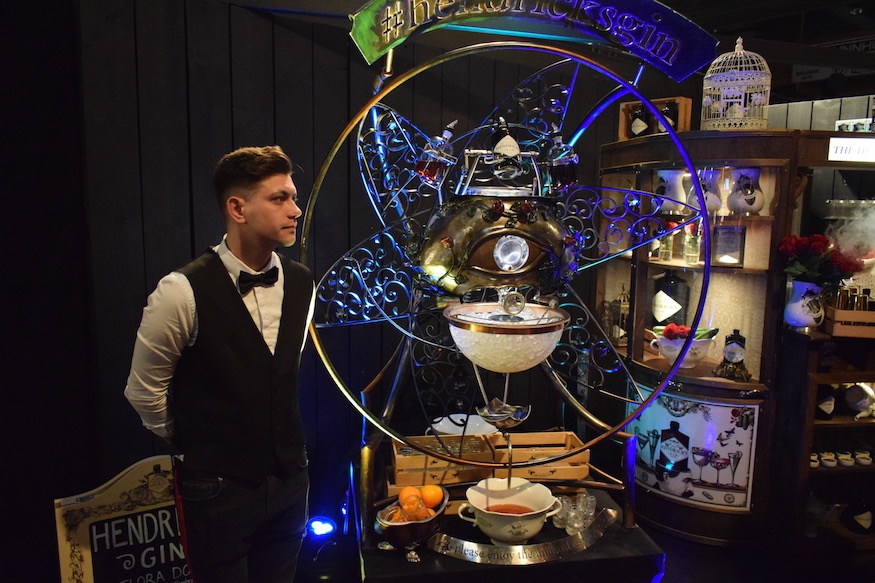 Turicum Gin – The gin from Zurich
Turicum Gin is handcrafted from the finest ingredients and flavours from twelve botanicals.
It is an homage to the city of Zurich; a gift to all those who appreciate exquisite gin. The Man's World Special Edition, Turicum # 3 Stone Roasted, (because the botanicals are pre-roasted on a hot stone in order to unleash their full flavours) is limited to 1500 bottles.
We recently participated in one of their gin labs. That, too, is another story that we want to tell you in a bit! www.turicum-gin.ch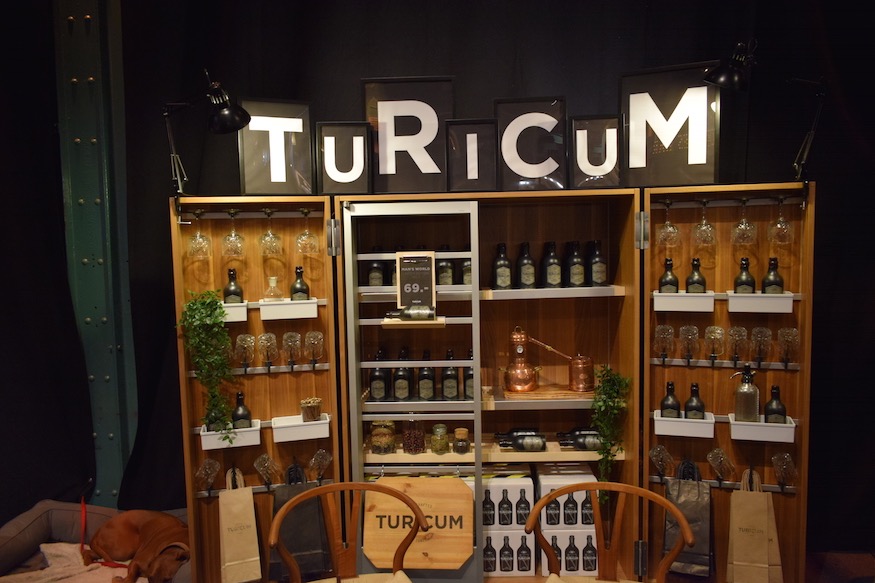 Bulleit Bourbon Frontier Whiskey
Bulleit Bourbon Frontier Whiskey reflects the roughness of wild nature.
It's a Wild West Whiskey and a men's brand, with smoky flavours and reminiscing robust materials such as wood and leather.
Bulleit owes its subtlety and complexity to a mixture of rye, wheat and barley malt as well as some special types of yeast. Because of its particularly high rye content, Bulleit has a spicy character and a distinctive soft finish.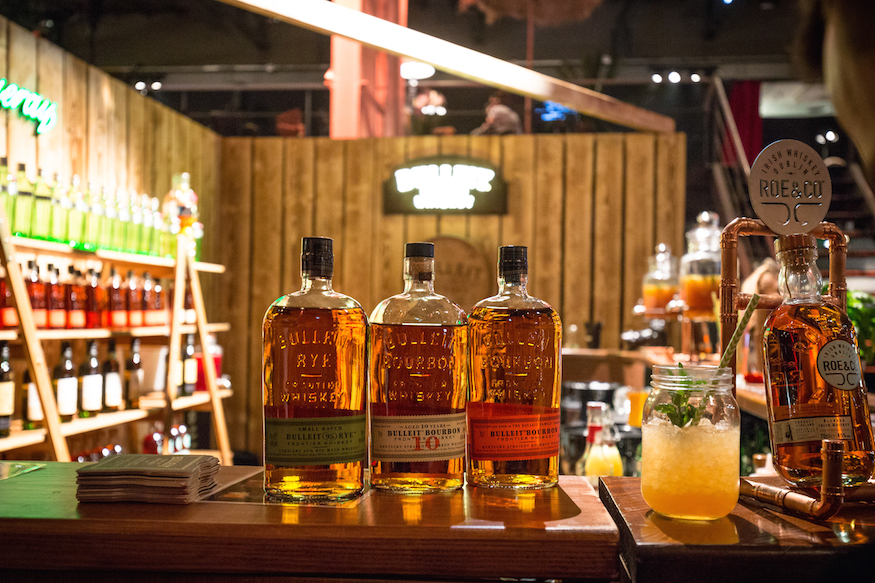 Many thanks again Man's World for having us. We are already looking forward to the next edition! For those of you who are interested in participating in the next event – as a guest or an exhibitor – follow Man's World online: Web, Instagram, Facebook