Monetre prêt-à-porter: Tailored with love in Ukraine.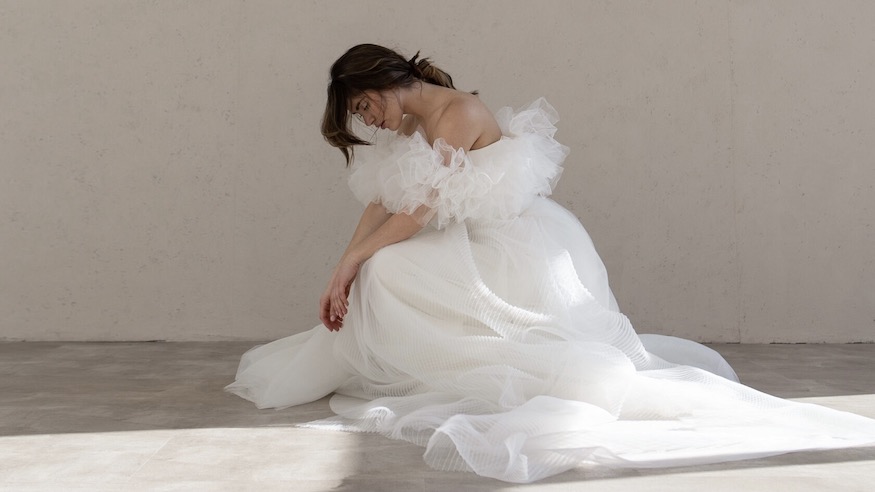 Monetre prêt-à-porter or fitted to measure
There are two options for sewing a dress. The first is a ready-made design, which was developed earlier. This means that the pattern of the dress already exists. All that remains to do is choose the colour. Then, there is a fitting session in order to adapt the design to charm the specific silhouette perfectly. This type of tailoring takes 2-4 weeks, depending on how busy the work shop is at the time of request.
The second option is tailoring of a completely new design. This process usually takes more time. The start is a sketch, followed by the selection of materials and visualization of dress. This is a very personal and magical way to conceive a dress. It is staring from scratch, drawing form from sensations, photos, details and one's own personal story. About half of Monetre's dresses are created this way.
This type of tailoring requires anything from two weeks to three months. It is important to keep that in mind when deciding for a new, Taylor-made dress.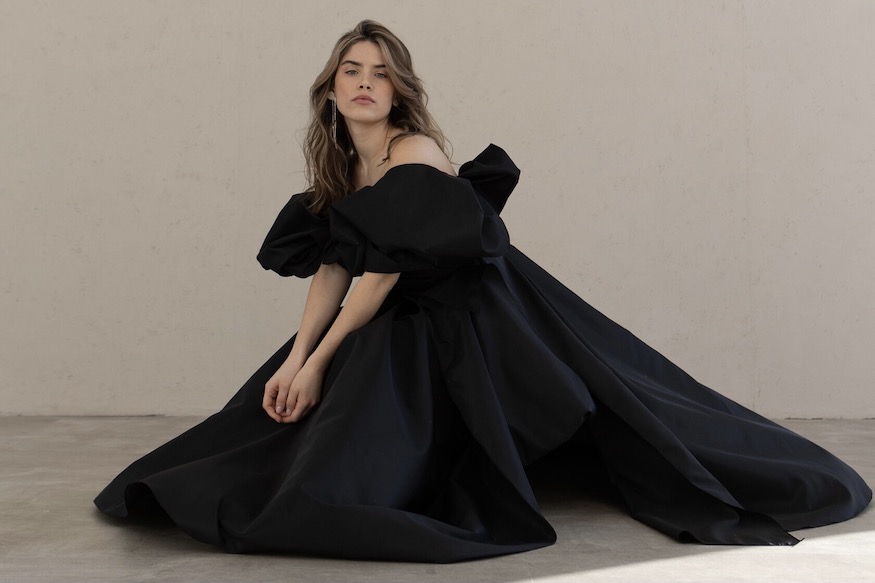 Monetre prêt-à-porter uses quality fabrics that last 4-6 seasons and aims to create designs that timeless. The company is gradually abandoning artificial materials, adding linings even on combinations, which allows to replace it over time and extend the life of the dress. Seamstresses at Monetre create clothes that comfortable and a pleasure to wear in any situation. The main goal is to create niche products that are relevant and convenient.
Making dresses is the main activity at Monetre. No matter how much they try to do something else – dresses account for 85% of all the work, And that is in fact 100% in line with the brand's mission: through form show the essential.
Pleat dress on satin lining – Price: UAH 9,650, ca. EUR 300
The most comfortable dress from the entire collection. Made of pleats on a satin lining in a pleasant milky shade. The dress does not flow around the figure and stretches the silhouette due to vertical lines. The fit is perfect in all sizes, pleats do not increase visually and beautifully emphasizes the shoulders and collarbones)
A dress as delicate as a sea shell – Price: UAH 14,000, ca. EUR 430
Comfortable and easy fit without a corset. Made of satin with soft pearly shine. Over lining, not translucent, the belt is included.
Ample Taffeta Dress – Price: UAH 12,000, ca. EUR 370
Dress with a taffeta corset base, an inflated waistline and an asymmetrical skirt. Available in the colours creme, fuchsia, cobalt blue, and pistachio.
Simple and elegant – Price: UAH 4,800, ca. EUR150
Pleated, on a viscose lining, with a velvet removable belt. Available in black, creme, powder pink. Fitting is possible.
Beautiful wedding dress with corrugated mesh – Price: UAH 14,000, ca. EUR 430
The first time Monetre created such a dress was in January 2020. A sample was conceived and put on display in the workshop, waiting for the right time. And then, suddenly, four different brides choose to have dresses with corrugated mesh. A trend emerged… The minimalistic base in the form of a white dress with thin straps serves as a separate second dress. The geometry of the corrugations is fascinating. Such a dress, or rather its base, requires 2-3 fittings for sewing in the workshop.