Discover the Alpine Greeting Silken Pyramid Gift Box from Newby Teas. It is the jewel in Newby's gifting range!
The Crown Assortment collection offers something truly special for anyone intrigued by tea. Choose from a range of tisanes, black or green tea – or a combination of all three! – and experience your favourite Newby blends in style.
The perfect way to introduce anyone to the art of a truly good cup of tea.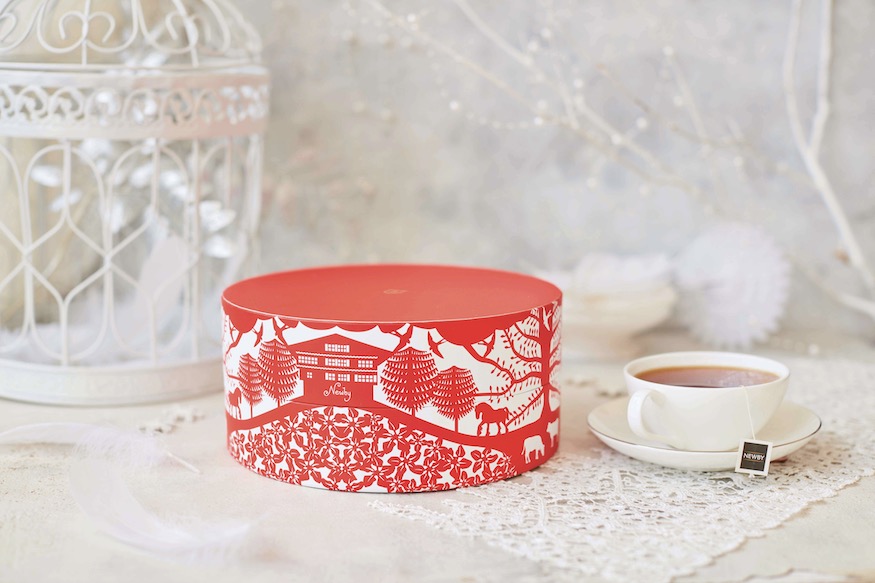 Tasting Notes
English Breakfast: A rich amber, brisk and full-bodied cup with a spicy and malty aftertaste.
Earl Grey: Distinct notes of sweet, fresh bergamot orange with a well-balanced body.
Jasmine Princess: Freshly infused with jasmine blossoms with a sweet and fragrant finish.
Hunan Green: A light green tea with a subtle fragrance and a gently sweet aftertaste.
Ginger & Lemon: A light yellow cup, with a distinctly lemon fragrance and warming ginger aftertaste.
Rooibos Orange: Light saffron-coloured blend with delicious orange flavour and a sweet aftertaste.
The Perfect Cup
Black Teas: Place one silken pyramid into freshly, fully boiled water. Brew for 3-5 minutes.
Green Teas: Place one silken pyramid into freshly boiled water left to cool to 80 C. Brew for 2-3 minutes.
Tisanes: Place one silken pyramid into freshly, fully boiled water. Brew for 3-5 minutes.
About Newby Teas
Newby was founded in London at the turn of the millennium with a clear mission – to reintroduce quality tea and revive the world's love for it.
Having celebrated its 22th anniversary, Newby can look back with pride on introducing millions to a higher standard of tea, and forward to expanding the brand's reach further still — working with more of the world's best hotels, restaurants and luxury retailers in the years to come.
Producing a superior cup of tea starts with the selection of the leaves – for Newby, that means hand-picking only the top two leaves and bud of the tea plant, those which produce the finest flavour. Newby only uses leaves picked during the first and second flush, in the prime season from March to July. Just 5% of the teas grown worldwide each year are of sufficient quality to be considered by Newby.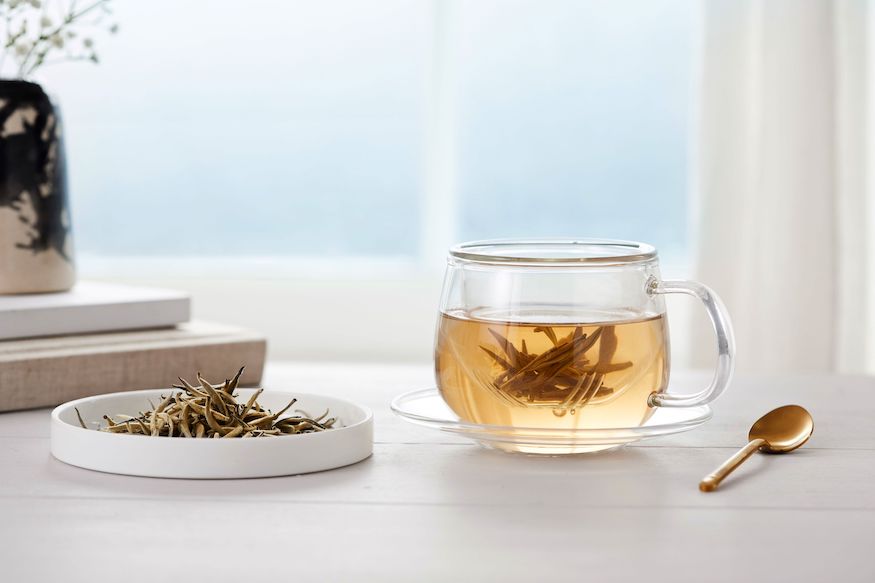 Discernment and expertise are the cornerstones of the brand, and have seen Newby establish itself as the name to trust in the world of fine tea. With more than 150 international awards to their name, you can find Newby teas served in the finest hotels and high-end retail stores across the globe.
Newby continues to innovate with a host of brand collaborations – such as partnerships with London Fashion Week and rising star of the food and drink world Adam Handling. These have made Newby synonymous with creativity of all kinds.
The company is substantially owned by the N. Sethia Foundation, a UK registered charity founded by Chairman, Mr N. Sethia in 1995, which supports medical research, education of underprivileged children, preservation of culture and disaster relief. Find out more at: www.nsethiafoundation.com
If you would like to keep informed about Newby Teas – Product and Brand News, Tea rituals and recipes, Gift ideas – subscribe to the Coolbrandz-Newsletter by leaving your eMail here below.