Start spring with Roku Gin: Roku Week celebrates the Japanese cherry blossom in Austria's best bars!
The beginning of the warm season is perfect for spending an evening with friends and enjoying creative cocktails. The best opportunity to do so this spring is Roku Week, which will take place from April 3rd to 9th in selected bars throughout Austria. Where to enjoy innovative gin creations with Roku? Here a list of participating bars:
Vienna – Pho Saigon, Selleny's Bar (Hilton Vienna Park), The Bank Brasserie & Bar (Park Hyatt), Josef Bar, Plus43 Speakeasy Cocktail Bar, Market Restaurant, Das Loft (SO/ Vienna)
Salzburg – Burdock Bar (Salzburg city), Darwin's Cafe Bar (Salzburg city), Das Magazin (Salzburg city), Hotel Bristol Salzburg (Salzburg city), Einser Bar (Salzburg city), Hotel Steiner (Obertauern ), Laschenskyhof (Wals), Die Hochkönigin (Maria Alm)
Tyrol & Vorarlberg – Liquid Diary (Innsbruck), L'Arc Brasserie (Innsbruck), Wohnzimmer (Innsbruck), Bar Novum – Hotel Alpenstern (Damüls), Pier 69 (Bregenz), Black Pony (Seefeld in Tirol)
Roku: The unique Japanese Premium Craft Gin was launched in Japan in 2017 and later worldwide. Roku perfected the art of gin making in Japan. Today it is available in all top bars and in the most exciting cocktail creations.
During the Roku-Week you can discover this special Japanese craft gin from April 3rd for a whole week, and for the first time in Austria, newly and innovatively mixed by top bartenders!
Roku is owned by Suntory, a Japanese liquor company founded in 1899. Roku Gin, a craft gin specially distilled in Japan, is made from six high-quality botanicals that are unique to Japan. One of these special botanicals is the sakura blossom.
Every spring, the many cherry trees give Japan a very special touch and mark the beginning of spring, usually in the last week of March. These Japanese cherry blossoms, sakura flowers, which are then hand-harvested in Japan, give Roku its subtle and floral note.
The special Japanese touch: experience gin in a new way
If you only think of juniper berries when you think of gin, you are wrong. The tart and typical taste of the popular drink traditionally comes from juniper, but today gin is created with much more sophistication.
And so, the Japanese craft gin Roku is totally trendy! Up to 100 different ingredients are now used in gin production – around six to ten of these are used in the classic varieties.
In addition to the classic gin recipe, six carefully selected Japanese leaves, peels, teas and flowers are used in Roku for a special and exquisite taste composition.
This craft gin in the Suntory range is created in the old Japanese tradition of craftsmanship, with the greatest care and masterly precision.
The basis for this new gin is the typical juniper gin aroma with juniper berries, coriander seeds, angelica root, angelica seeds, cardamom seeds, cinnamon, bitter orange peel and lemon peel. This ensures the present, but not too dominant, basic note.
Roku, which means six in Japanese, contains six other traditional Japanese botanicals in addition to the well-known gin ingredients. These specially selected Japanese botanicals – mostly plant extracts, herbs and leaves unknown in our hemisphere – ensure a completely new gin experience and an incomparable taste.
Authentic and delicate: Roku's flavor profile is made up of the combination of the six Japanese botanicals yuzu peel, sakura flower, sakura leaves, sencha tea, gyokuro tea and sansho pepper with the other eight traditional gin ingredients.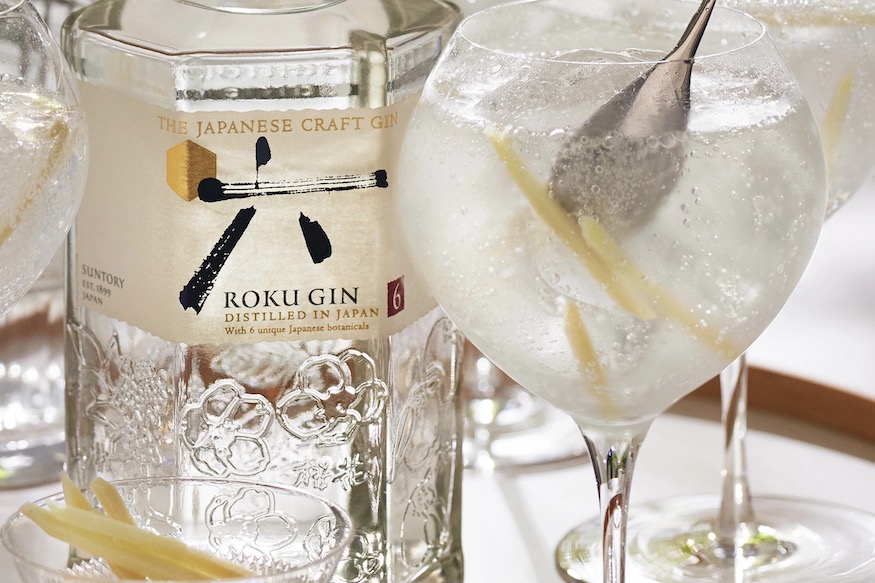 At the right time
The Japanese botanicals used are harvested according to the "SHUN" principle in the right season to their optimal maturity when they have reached their perfect taste. Then, they are distilled individually in different pot stills. In this way, the aroma of each botanical can be extracted in the best possible way. Created by Japanese masters with attention to detail, the result is a complex and harmonious gin, soft and velvety on the palate.
Cherry blossom, tea, citrus and pepper
The multi-layered Roku Gin made in Japan is characterized by the perfect harmony between the special notes of Japanese botanicals and classic gin aromas. Soft and velvety on the palate, Sansho pepper provides a slight spiciness in the finish. In addition to the refreshing dominating yuzu note (note: yuzu is an Asian citrus plant), connoisseurs can look forward to the aromas of sakura cherry blossoms and green tea with a floral-sweet note. Sakura are Japanese cherry blossoms that bloom for just one week a year in Japan. They are hand-picked in spring and provide Roku's subtle, floral aroma.
Perfectly balanced taste: aromatic and mild at the same time
Slightly peppery-spicy and fruity, with hints of citrus and flowers – this is how gin connoisseurs enthusiastically describe Roku. Roku is produced in a Suntory spirits studio in Osaka, where there is a deep understanding and tradition of gin-making dating back to 1936.
Japanese craftsmanship in the bottle design
The Roku bottle was also designed with the greatest care and bears the signature of Japanese craftsmanship: the hexagonal bottle shape indicates the perfect balance between the six botanicals. The kanji symbol, which stands for the number six, is immortalized in golden elements on the label. The label itself is made from traditional Japanese "Washi" paper (handmade translucent paper from Japan). In addition, the Japanese botanicals can be seen as an embossed print on the bottle glass.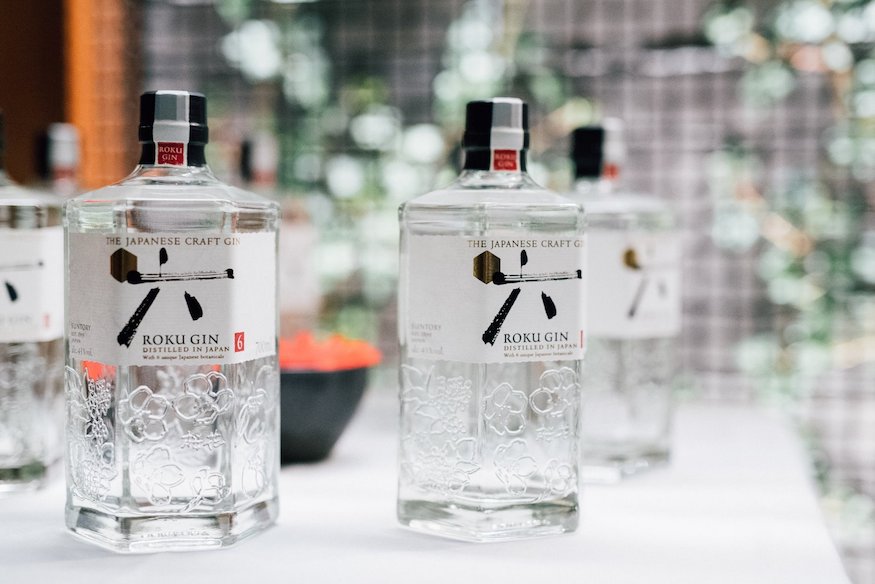 Tasting Notes
Aroma: Scent of cherry blossoms and green tea with hints of floral-sweet notes.
Flavour: Complex and layered, perfect harmony between classic gin flavor and the special notes of Japanese botanicals. With yuzu as the main note. Soft and velvety on the palate.
Finish: Sansho pepper provides a slight spiciness on the finish.
Anyone who likes to drink gin and is looking for new taste experiences away from the ordinary should definitely try Roku in a gin and tonic or in cocktails.
Drinking recommendation: Best enjoyed on the rocks or as a Japanese gin & tonic with 6 ginger sticks.
Roku has 43% by volume and is available in 0.7 liter bottles in well-stocked retail outlets throughout Austria, e.g. at Interspar, Eurospar, Spar Gourmet, Billa Plus, online and in restaurants.
Further information: www.beamsuntory.at, and here some recipe ideas for spring with the lucky charm from Japan:
Roku SAKURA HIGHBALL
Ingredients:
• 4cl Roku Gin
• 300 ml hot water
• Premium Indian Tonic Water
• 1 cl fresh lemon juice
• 1 bag of cherry tea
• flowering
• Ice cubes
Preparation:
Put the cherry tea in a cup of hot water and let it steep for about 8 minutes. Place in the fridge and let cool for about 15 minutes. Fill a glass with ice cubes. Add Roku Gin, lemon juice and 20ml cherry tea. Top up with tonic water. Finally garnish with a flower. The Roku Sakura Blossom Highball brings the cherry blossom magic of spring in Japan to us – in the form of a cocktail!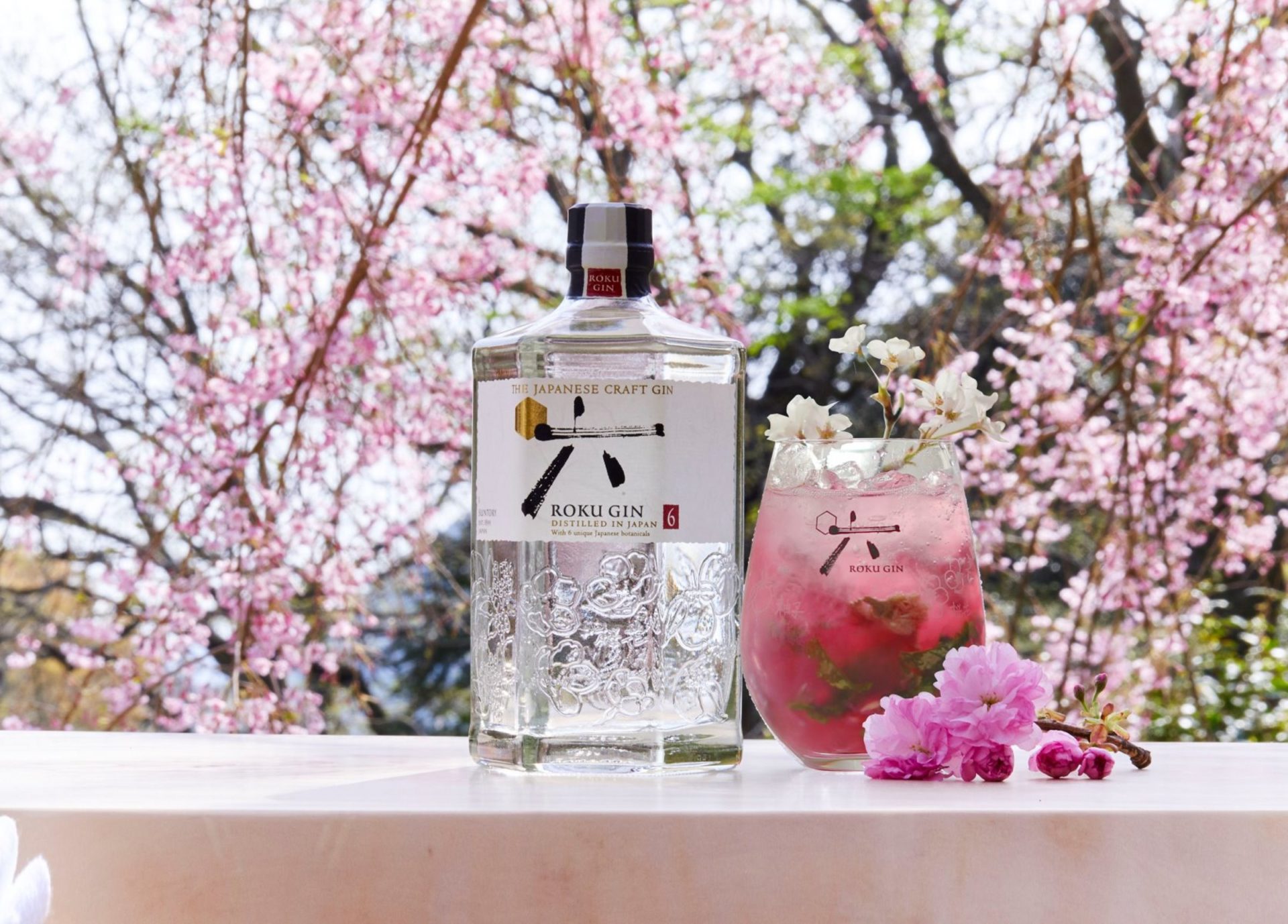 Roku SPRING BRAMBLE
Ingredients:
• 25ml Roku Gin
• 25 ml jasmine tea
• 6 cherries
• 1 slice of lemon
• 2 teaspoons caster sugar
• Decoration: cherry
Preparation:
Halve and stone the cherries. Then mix in a glass with the lemon slice, sugar and tea until the sugar has dissolved and the flavors have combined well. Fill the glass with ice, add Roku and stir. Garnish with the cherry.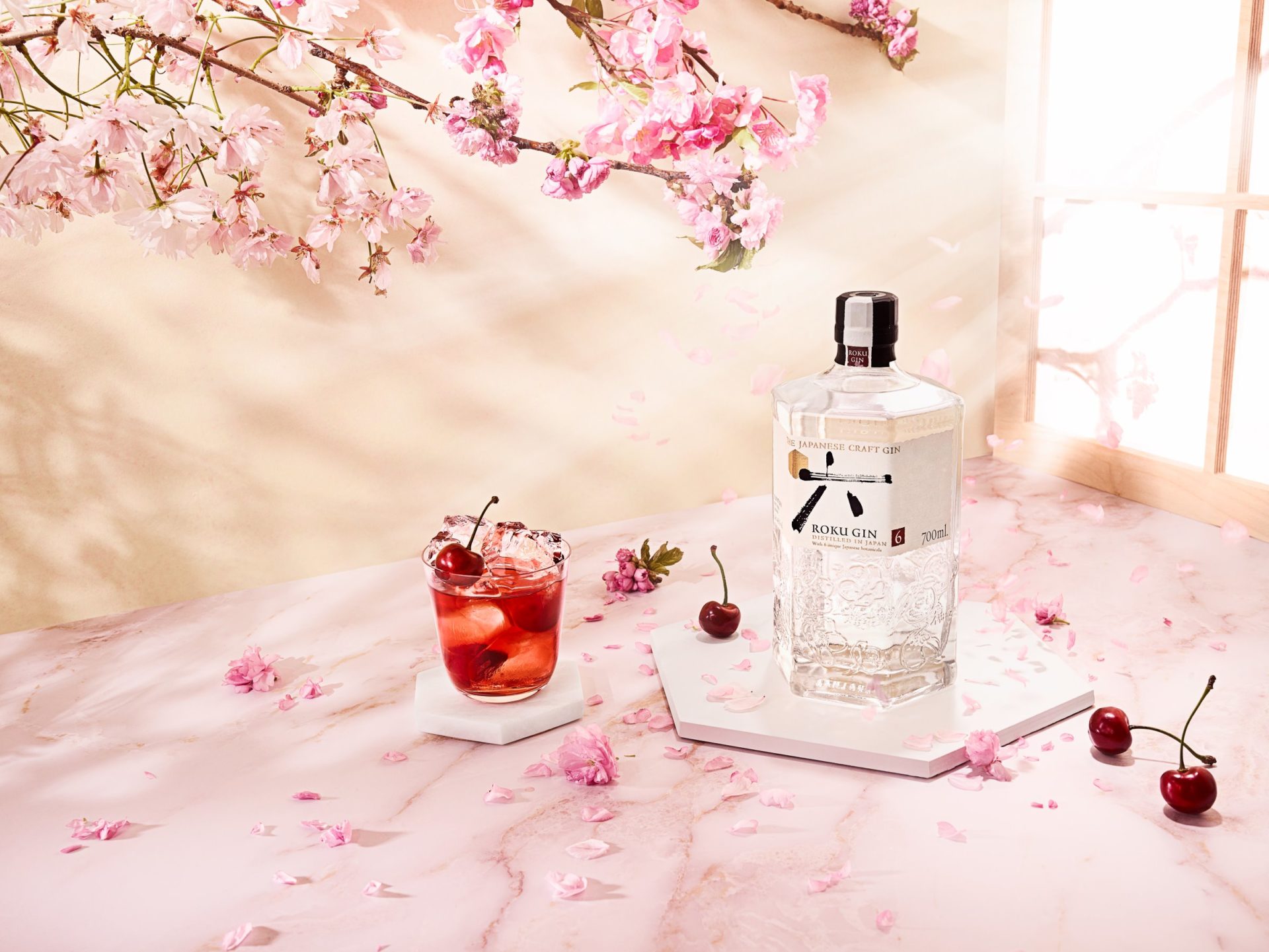 Roku HARU COLLINS
Ingredients:
• 50ml Roku Gin
• 25ml lemon juice
• 25ml elderflower syrup or simple syrup
• 6 apple slices and a handful of mint
• Top up with chilled soda
• Decoration: fresh mint and apple
Preparation:
Fill the glass with ice, add all the ingredients except the soda and stir for 10 seconds. Add soda and garnish with mint and apple slices.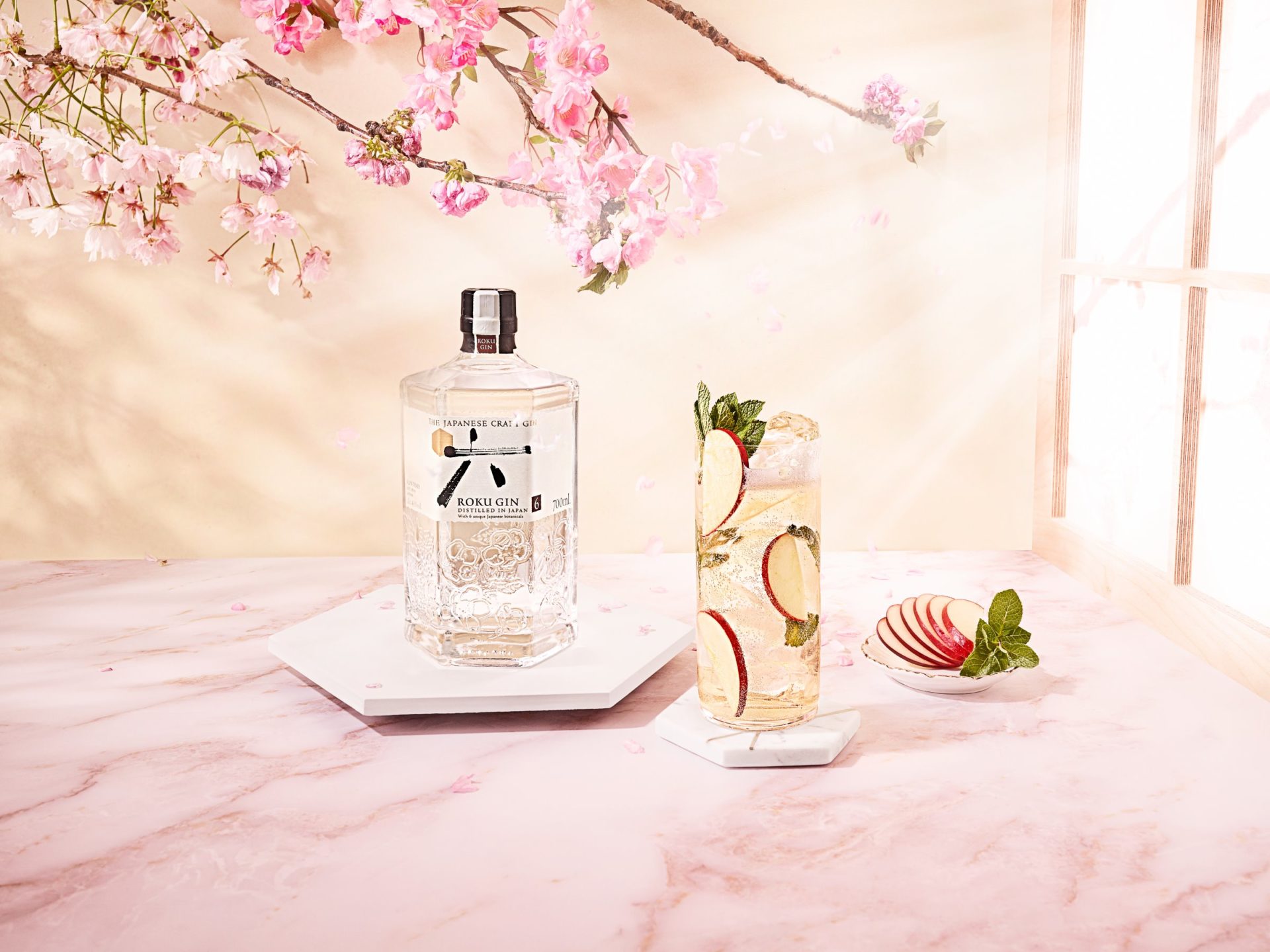 Thank you for following our adventures and stories here on Coolbrandz. We are delighted to know you are part of our community. If you would like to keep informed about Roku Gin – Product and Brand News, Recipes, Gift ideas – subscribe to the Coolbrandz-Newsletter here below.