Sisters A. Chocolate that is the name the sister duo Olena and Oleksandra from Lutsk in the west of Ukraine have given their little enterprise: a bean-to-bar chocolate manufacture.
The family business was launched a year ago, in 2021. The craft chocolate manufacture produces quality bean-to-bar chocolate. Olena and Oleksandra have  chosen to work with fine flavour cocoa because it produces the best chocolate. They roast the cocoa beans themselves, process and grind them in a blender to a delicate consistency.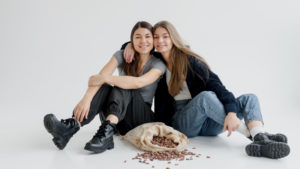 The actual roasting makes it possible to control the taste profile of chocolate, because cocoa, like wine and coffee, is a terroir product. Due to the high content of cocoa beans, chocolate retains the maximum taste and aroma inherent in nature.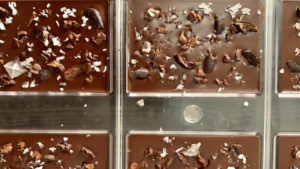 Bean-to-bar is a philosophy of respect for nature, farmers and handicrafts. We care about the quality of each component of our chocolate, so we independently choose suppliers, and control all stages and processes.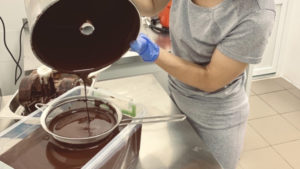 Aromatic cocoa beans, which grow in special geographical microclimates and terroirs, provide unique taste profiles of our chocolate.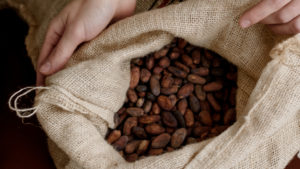 Minimum ingredients: cocoa beans, cocoa butter and a little coconut sugar. Tiles with additions contain nuts, fruits or spices.
We chose coconut sugar for sweetening because it is more environmentally friendly, has a low glycemic index (35-40), and also gives chocolate a special taste.
Chocolate for us is about love of work, creativity, quality, environmental friendliness, the ability to create, share positive and mood. We like simple honest products that do not need to be decorated with unnecessary ingredients or packaging.