Until 30th November 2018, the art lovers and culture curious among you can visit 'Sube al Sur', an exhibition of 10 contemporary Spanish artists at Galería Peripherie Arts in Berne. The event is organised by Vesaniart in collaboration with the Spanish Embassy in Switzerland and sponsored by CLC World Resorts & Hotels.
The luxury hotel group with headquarters in Mijas Costa, Andalucia, aims to support the local community, its initiatives, organisations and individuals. Facilitating this exhibition is one way of helping emerging artists from the region to gain international notoriety.
Juan Miguel Marcos, Human Resources Director at CLC World, about their collaboration:
"As a participating member of the Málaga community for more than 30 years, CLC World is pleased to sponsor the Vesaniart exhibition which highlights the talent of contemporary Spanish artists. While Spain is rightfully proud of its impressive art heritage, talented artists continue to produce thought-provoking works and this exhibition provides them with a platform."
Although 'Sube al Sur' is, of course, a fantastic opportunity for aficionados of contemporary art in Switzerland and beyond, he admits that at some point in the near future, CLC World is hoping to 'bring the art home' with an exhibition at one of the Group's Costa del Sol resorts."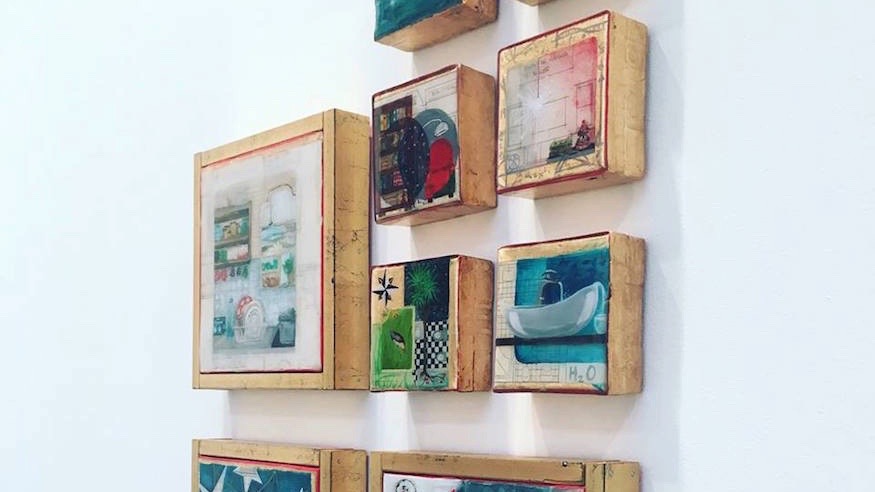 Nuria Delgado, a native of Malaga, put together this art project in order delight the Swiss public with "a little sun, a little of the south". November being rather grey and rainy here in Switzerland, we sure can do with a little colour that pleases the eye and warms the heart!
'Sube al Sur' features pieces by Andalucía based artists: Málaga-born Oté Calderón, Charo Olarte, Chema Rivas, Diana Viacambre, Dora Lopez, Eryk Pall, Mar Aragon, Mario Garcia, Tato Coca and Chema Lumbreras, whose work has been exhibited at the Contemporary Art Centre (CAC) in Málaga.
A variety of artistic styles and media are used to deliver the artists' messages, providing an exciting and diverse array of works. Below some examples of the art you can see in Berne: N° 1 – El viento nos llevará, (Chema Lumbreras) , N° 2 – Altura Y Silencio I. (Mar Aragón), N° 3 – El hogar como objeto (Caro Olarte), N°4 – Multiverse VI. (Chema Rivas).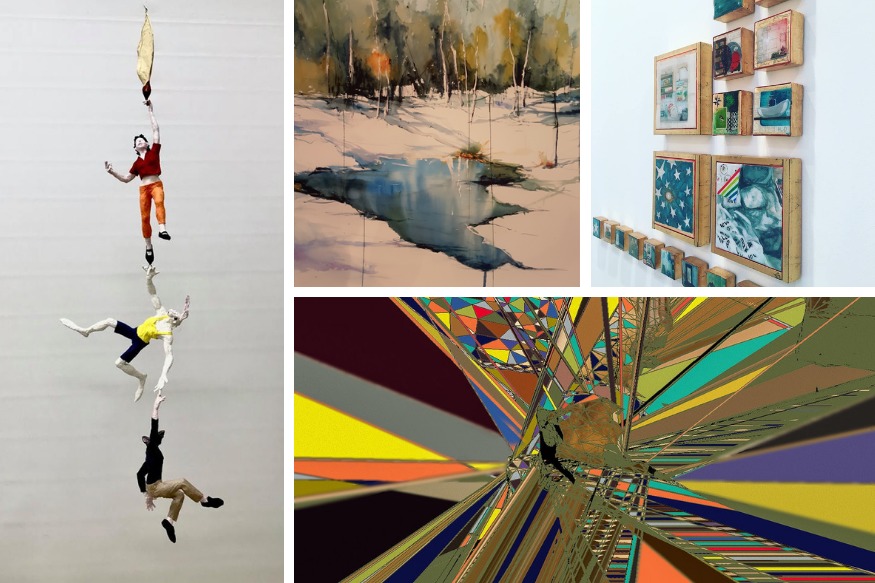 Practical Information
Opening hours: until 30th November 2018, Tue/Wed from 4pm to 6pm; Sat/Sun from 2pm to 6pm
Appointments: +41 774 570 651 and + 41 763 251 911
Address: Stufenbau Art Lounge, 2nd floor, Pulverstrasse 8, 3063 Ittigen, Bern
Getting there: Train RBS S7 until stop "Worblaufen" or "Papiermühle"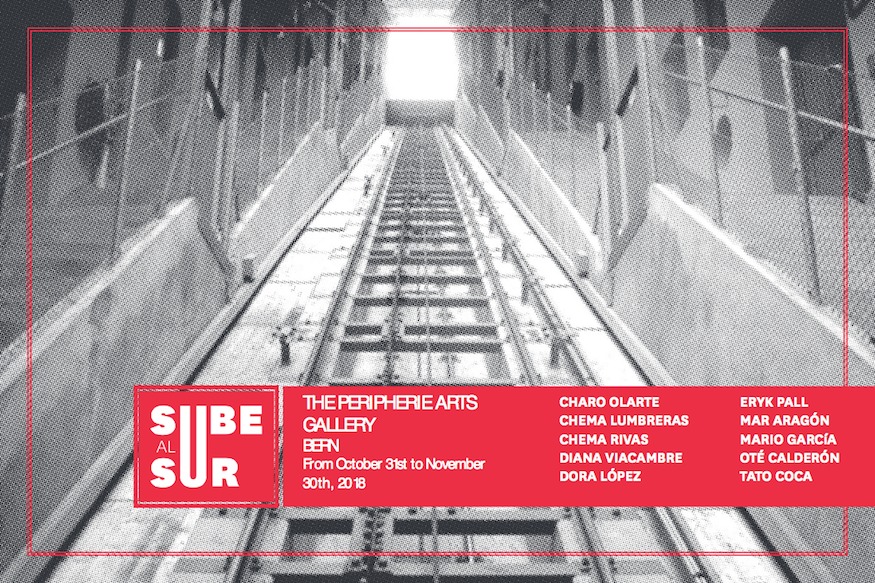 About Andalusia
Located in the south of Spain, Andalusia is a charming region with breath-taking scenery, seemingly endless beaches and historic city centres. For those of you who would like to explore the region, we put together a little list of cool things to do. There are also many glamorous resorts along the Costa del Sol.
In recent years, Málaga has evolved into a very popular destination, too. Once a sleepy town and considered merely a gateway to other popular destinations, the Málaga of today boasts exciting gastronomy, architecture, art and culture.
The city's history goes back almost 3,000 years, making it one of the oldest cities in the world. Influenced by Muslim and Roman culture, Málaga is well rooted in tradition but also characterised by constant evolution.
Many museums celebrate history and art; one of them, Casa Natal, where Pablo Picasso was born and where he spent the first years of his life. Another cultural highlight is the Contemporary Art Centre (CAC). It has a dedicated opening for local artists and this has proved very popular with, amongst others, another of Málaga's famous sons, actor Antonio Banderas.
About CLC World Resorts & Hotels
In business for more than three decades, CLC World Resorts & Hotels is a resort developer and operator that designs, builds, and manages its own resorts worldwide. Its charity, Fundación CLC World, helps organisations and individuals in need on the Costa del Sol and Tenerife. Further details on the company's website: www.clcworld.com