To mark the occasion, the top DJ and TAG Heuer Ambassador explains the links between music and watchmaking. Precision, technology, innovation… David Guetta tells of two worlds that are not so far apart.
In Ibiza – the home of electronic music and the island of choice for the world's top DJs – David Guetta, dance music icon and Ambassador of the Swiss watch brand TAG Heuer, invited us to join him and some very important guests to a special event.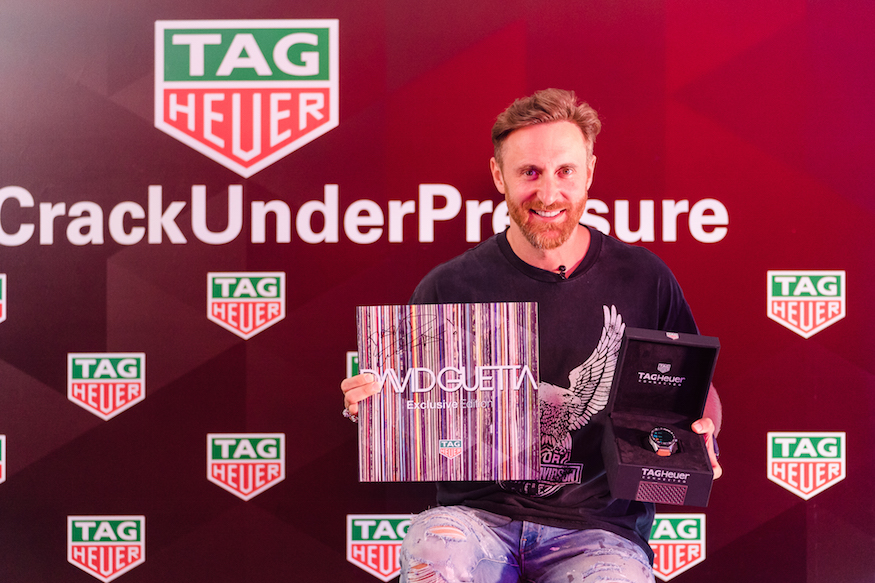 At the TAG Heuer boutique in Ushuaïa – one of the island's most popular hotels, where David Guetta is the resident DJ – the star explains the similarities between the world of watchmaking and the music industry.
It is a world where technology plays a major role in influencing the emotions. Like TAG Heuer, David Guetta is at the forefront of his industry and, as ever, remains an icon for those in their early twenties.
David Guetta is one of those producers with a distinctive, recognisable sound. He is not just a dance music superstar, he truly is the icon of a generation.
With over 10 million albums and 50 million singles sold across the world, he has one of the largest presences on social media, with more than 83 million fans in total, and he decided to join TAG Heuer as an international ambassador at the start of 2015.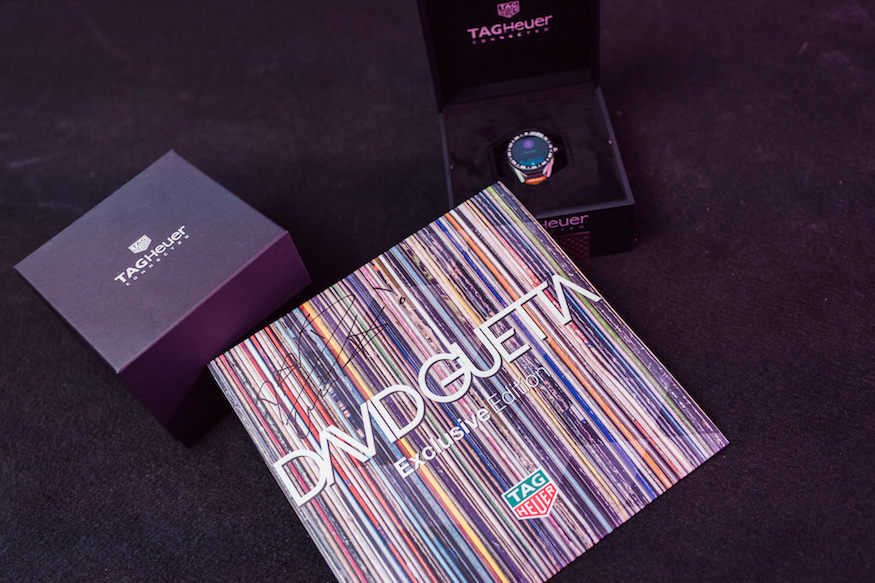 David Guetta explains: "The music industry is like watchmaking. It is a fast-changing environment which is constantly reinventing itself. We are constantly challenging ourselves in terms of technology and innovation, we have to be constantly watching the microtrends to pick up on what will be happening tomorrow and convey emotions to our audience." 
David Guetta goes on to explain how the island of Ibiza, where he spends all summer, is a source of inspiration for him, in reflecting the trends and future of the island. David also talks about the new musical signature of the album he is currently recording, and various collaborations in the pipeline.
Finally, David gives his thoughts on the development of music streaming: "The dematerialisation of music will have a major impact in our being able to symbolise – in a tangible way – the emotions which music evokes in us. Vinyl still has a fine future ahead of it."
As a gesture to show this, David Guetta marked the occasion by presenting TAG Heuer with an exclusive live remix recorded on vinyl. This vinyl record will go on sale at TAG Heuer's #MondayMonday auction on the 4th of September. All proceeds from this sale will be donated to David's chosen charity "Bridges for Music".
This charity is a non-profit association which brings together key players in the music industry, and which supports sustainable development of music in developing countries.
The evening event naturally ended with the famous and long-awaited David Guetta Closing Party, held in the open air by the splendid pool at Ushuaïa.