Located in the heart of Geneva, the Resort City, Hotel Tiffany is a chic and intimate boutique hotel. It is nestled in the charming neighbourhood known as "Quartier des Bains", famed for its art galleries and cool vibe.
Housed in a 19th century building, Tiffany Hotel combines the timeless elegance of Art Nouveau style with a modern and contemporary twist, creating a cosy, relaxing and beautiful setting for business or pleasure.
Whilst sills and wrought iron embellish its façades, the interior of this 4 star hotel is distinguished by a combination of magnificent materials and Belle Epoque details, making it quite simply a very beautiful and cosy place that is ideal for relaxing.
Renovations in 2012 have not only added to its Belle Époque charm but provide guests with exclusive access to the state of the art wellness centre, library and bar all whilst enjoying a modern and fresh take on Art Nouveau elegance. With the addition of the adjacent building, connected by a courtyard, the 19 new rooms, including two junior suites, offer modern technology in a refined and elegant setting.
Be it for a holiday or for business, Hotel Tiffany has it all: bright and beaming light filtering gently through the glass windows of the atrium, a cosy and intimate library that can be transformed into a high-tech meeting room, a state of the art spa and wellness centre for relaxing and revitalising, and a cosy bar with an à la carte wine selection…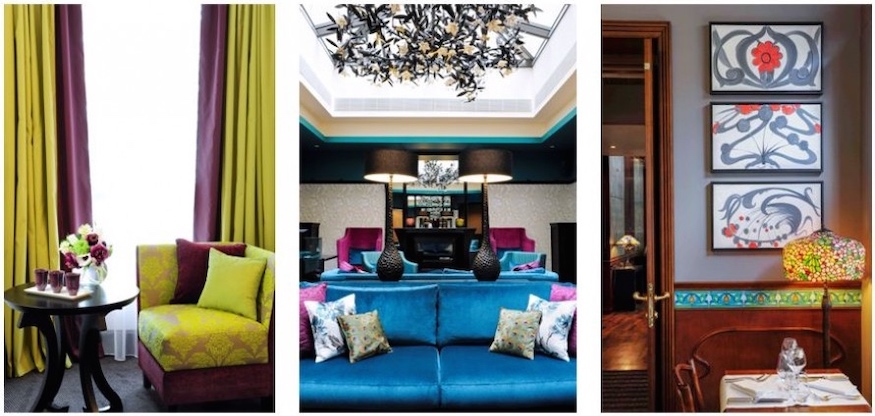 Tiffany Hotel is also home to the very chic Restaurant L'iode. With its creative, fresh menu and lively atmosphere; it's a favourite amongst guests and locals alike. You will immerse in a marine universe around a healthy cuisine.
Chef Pagnot's dishes are inventive and sophisticated. A bar adjoining the restaurant will welcome you in a cosy atmosphere. The wine list is à la carte, highlighting local producers. From spring on, enjoy the beautiful days on the sunny terrace, sheltered from the hustling and bustling of the city.
Throughout the hotel, the signature style of Marc Hertrich and Nicolas Adnet is recognisable. The two interior designers are the creators of this exquisite space and managed to reproduce the comfort of a private home: mellow, elegant and easy to live in. Dragonflies dance on the chandeliers created from elaborate materials. The choices are refined, the taste is distinguished.
Being the proprietor of a small selection of private hotels, each famed for their unique character, Anne-Marie Morrongiello has also contracted the two designers to work on her EastWest hotel in Geneva.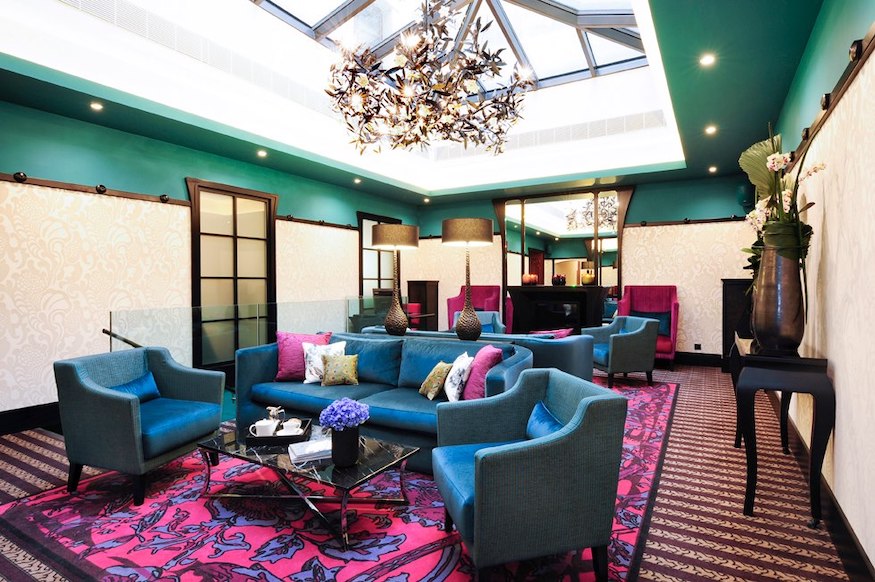 Address: Hotel Tiffany, Rue de l'Arquebuse 20, 1204 Geneva
Online: www.hotel-tiffany.ch, @tiffanyhotelgeneva