In all honesty, everyone should have a separate bucket list reserved explicitly for things to do in Alabama.
Erase any preconceptions you have about the Cotton State having nothing to offer visitors.
Sandwiched between Mississippi, Tennessee, Georgia, and Florida, Alabama is well-positioned for a much-needed Southern vacation.
For everything from museums and waterfalls to music festivals and fried okra, here's our rundown of the seven things you need to do in Alabama.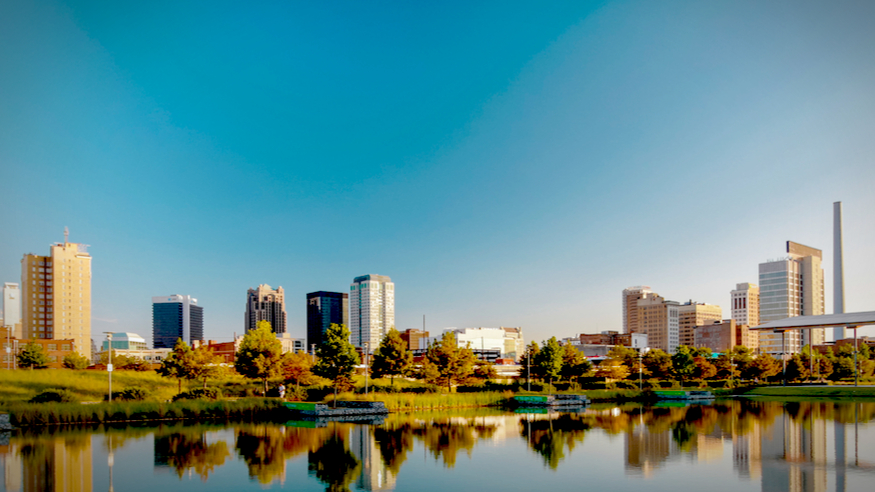 Get Cultured at a Museum
Ever since gaining statehood in 1819, Alabama has played an integral role in the narrative of the United States.
Whether it be sports, history, or science, it's hard to imagine what the country would look like without the contributions of Alabama.
Documenting these contributions are the museums found in the state — so if you're visiting, you definitely owe a visit to one of the many world-class exhibitions.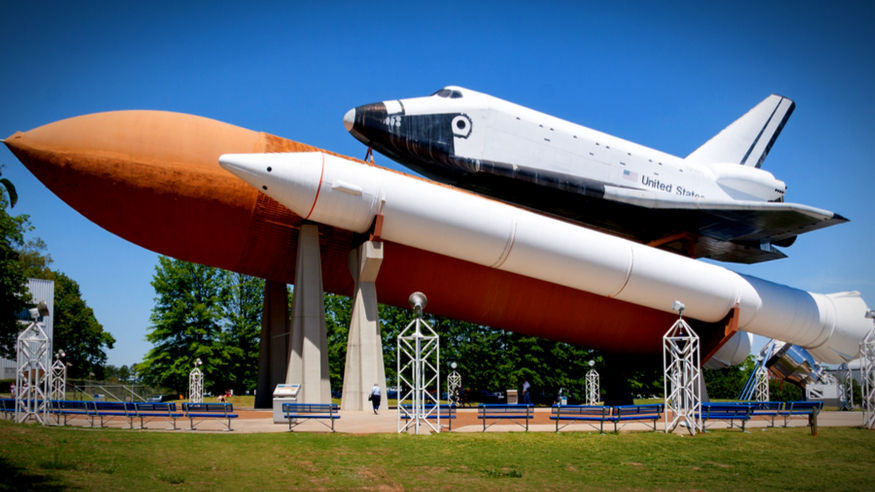 The U.S. Space and Rocket Center in Huntsville is an excellent display of interesting artefacts and achievements that paint a good picture of the country's involvement in space exploration. There are plenty of interactive exhibits for kids, but it's great for adults as well.
For the art fanatics, Alabama hosts a few gems by way of the Birmingham Museum of Art, the Montgomery Museum of Fine Art, and the Mobile Museum of Art. Each has their own themes and niche, but in general, you'll find everything from age-old paintings and sculptures to hands-on exhibits and works that capture the Southern experience.
Learn About the Civil Rights Movement
From the Selma March to Rosa Parks' refusal and Martin Luther King Jr.'s sermons, it's safe to say there's no civil rights movement without Alabama.
People visit Alabama from all over the country for the sole purpose of a civil rights vacation, so it's definitely on our Alabama bucket list.
Check out Birmingham's Civil Rights District and Kelly Ingram Park where activists would gather for protests, the 16th Street Baptist Church where the KKK members set off a deadly bomb in 1963, or walk across the famous Edmund Pettus Bridge. The National Monument is another great place to learn about the region's important racial history.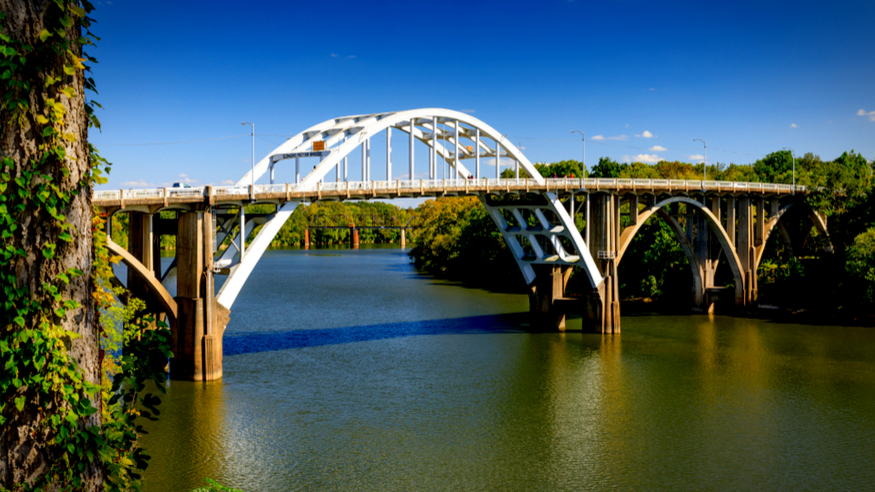 Enjoy the Great Outdoors
Dense green forests, jaw-dropping oak trees, vast rivers, intricate cave networks, waterfalls — Alabama is an underrated haven for outdoor enthusiasts.
Check out the Kymulga Grist Mill and covered bridge, which is a photogenic rusting structure over a peaceful stream, the Childersburg DeSoto Caverns, the Montevallo Orr Park, and the Cahaba and Coosa Rivers.
Feel free to enjoy the outdoors of Alabama by hiking, biking, camping, kayaking, rock climbing, fishing, or birding. As long as you can get past the heat and humidity, you're in for a treat.
Also, if you're more of an urban soul, the Birmingham Zoo has some of the best exhibits in the entire country. If you're feeling ambitious, check out the Hidden Gems of Iceland for a truly other-worldly outdoor experience.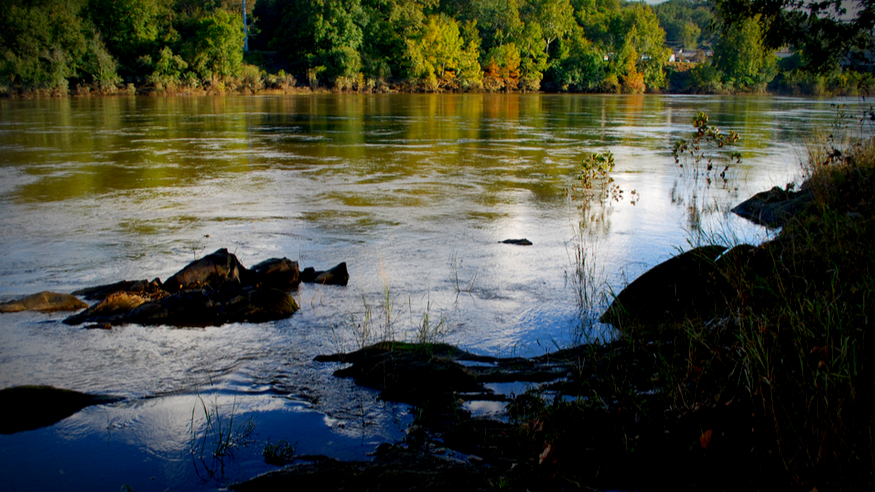 Go to a Festival
Alabama has never been averse to partying, and natives seem to have found a way to celebrate almost anything.
With roots in everything from Afro-Caribbean Creole culture comes Mardi Gras in Mobile, with the city of Dothan (the peanut capital of the world) comes the nation's largest peanut festival, and with a nostalgia for the good ol' times comes the Alabama Renaissance Fair in Florence.
Other gems worth researching prior to your trip include the Galaxy of Lights during the holiday season, the strawberry festival in April, and the Jubilee Hot Air Balloon Classic on Memorial Day.
For other ideas on exciting events and festivals around the world, check out cool events from coolbrandz.
Get Your Beach On
While Alabama doesn't get as much credit for its beaches as its east coast neighbours, the stretches of sand here are every bit as worthy of your attention.
Destinations like Gulf Shores and Orange Beach dominate the scene, and there's plenty of lesser-known white-sand paradises that will keep you relaxed and entertained for a good chunk of time.
Check in to an Airbnb in Gulf Shores and check out West Beach or Fort Morgan Beach, West End Public Beach in Dauphin Island, or Bon Secour National Wildlife Refuge.
If you want to escape the crowds of the Gulf Coast and Dauphin Island, head over to Sandy Beach in the area known as the Shoals.
Alabama also has some excellent pet-friendly beaches, so those travelling with furry friends should check out the best Pet-Friendly Hotels in Alabama.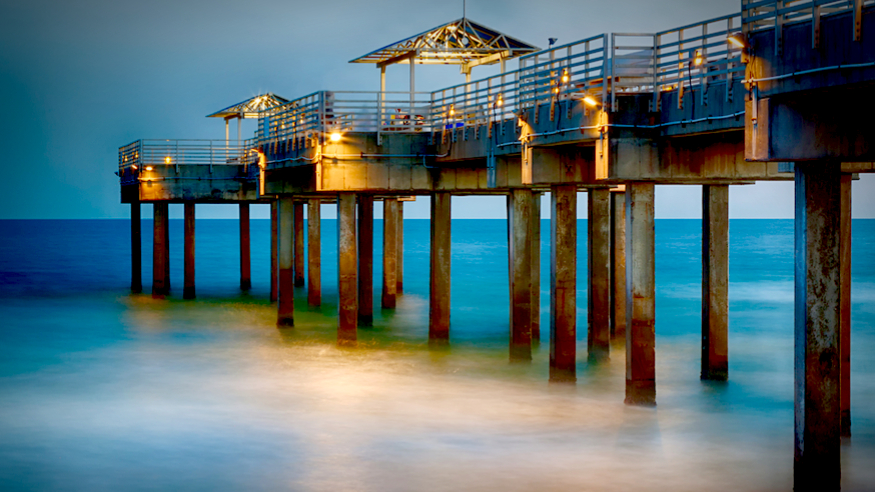 See Some Live Music
Another crucial aspect of Alabama culture is the music, and pigeonholing the state as another place with only pop and country would be doing it an injustice.
The state has a long history of influences ranging from jazz, blues, rock, and funk music, and today there are plenty of excellent places to see them performed live.
Check out the Tuscaloosa Amphitheater for an amazing outdoor venue, the Alabama Theater in Birmingham, or the Capitol Oyster bar in Montgomery.
Every spring, the Hangout Music Festival in Gulf Shores usually reels in some excellent artists from around the world.
Taste the Southern Cuisine
While in Alabama, you'll need to eat, right? Make the most of it by diving into BBQ pulled pork, fried catfish, country fried steak, cornbread, shrimp and grits, pecan pie, and biscuits and sausage gravy.
You won't be losing any weight in Alabama, but nobody said a southern vacation was the best time for a diet.