From the archives: Snow Polo World Cup St. Moritz with Maserati.
Ana jumped in to cover this event, a wonderful occasion to sparkle and shine. The stay Maserati had organised was at Hotel Kempinski Les Bains St. Moritz – a splendid 5-star establishment! In the evening, there was private dining for us at Hotel Bellavista Sutlej in Silvaplana.
The next day: the Snow Polo World Cup. It was wonderful: the excitement and adrenalin during the matches, the glamour, the champagne. A lovely memory that is a pleasure to share. If you like horses, cars, and winter vibes, consider visiting St. Moritz during the Snow Polo World Cup. A cool event to put in your agenda!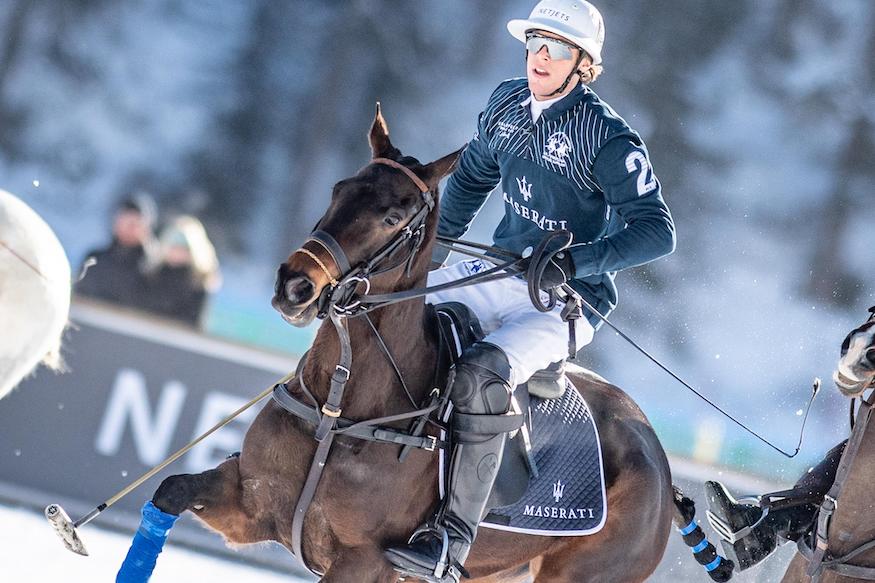 Snow Polo St. Moritz with Maserati: Some Impressions
About Snow Polo St. Moritz
Polo has been played for more than 2600 years. It originated in ancient Persia — today's Iran, Afghanistan, Kashmir and northern Pakistan. The game made it to St. Moritz around 1899 when English soldiers built the first polo field. In 1959, a group of locals founded the St. Moritz polo club, and tournaments were held in the summers from 1960 to 1964.
In 1978, hotelier Reto Gaudenzi formed the first Swiss polo team; in 1983, a Swiss team played an international match for the first time. 1985 saw the world premiere of a polo tournament on snow on the frozen lake of St. Moritz.
What began on the snow of St. Moritz almost 40 years ago started a worldwide trend. Still, the St. Moritz original remains the most prestigious polo tournament on snow fetching the highest prize money.
Snow Polo St. Moritz: www.snowpolo-stmoritz.com, every last weekend in January!