Shortly after launching Coolbrandz on 11.11.11, I was invited on my very first Influencer Campaign as participant: to La Chaux-de-Fonds in Switzerland. It was in early 2012 and there was still snow! I remember that detail because it was glistening in the sun and made the long avenue in the middle of the city look very beautiful.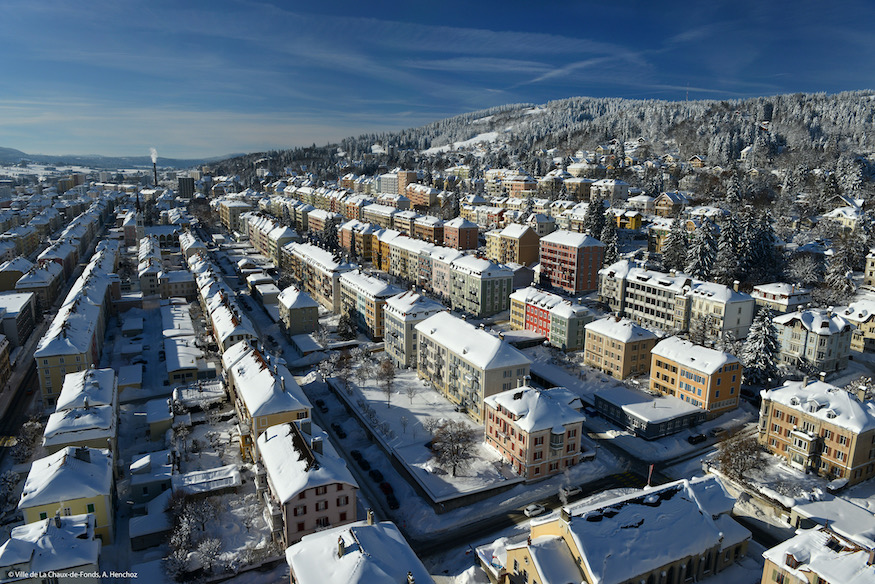 I thought: How very progressive of the Tourism Office to invite bloggers over and let them explore the town and vicinity! I mean, that was 10 years ago. Not many cities or tourism boards had embraced that new form of marketing to make their destination known.
All in all, I think, Switzerland counted about 15 bigger blogs at the time, and most of them were specialised in either fashion or beauty.
La Chaux-de-Fonds, in the Swiss canton of Neuchâtel, is the cradle of watchmaking. People say it is "remote". Maybe, but there are many advantages that come with such a location. An airport is one!
Located in the Jura mountains at an altitude of 1000m, La Chaux-de-Fonds is just a few kilometres from the border to France. It is the fourth largest city in the Romandie, the French-speaking part of Switzerland, after Geneva, Lausanne, and Fribourg. Around 37'000 people live here, and many of them work in the watchmaking industry.
Founded in 1656, La Chaux-de-Fonds was always connected to watchmaking. The whole area is called Watch Valley because of the high density of watch manufactures here.
When there was a fire in 1794 and the city was almost destroyed, it was rebuilt based on a grid street plan. I absolutely loved this! You know, as a chess player, it reminded me a bit of a chess board. The streets are straight, and wide. It is a pleasure to walk and drive there!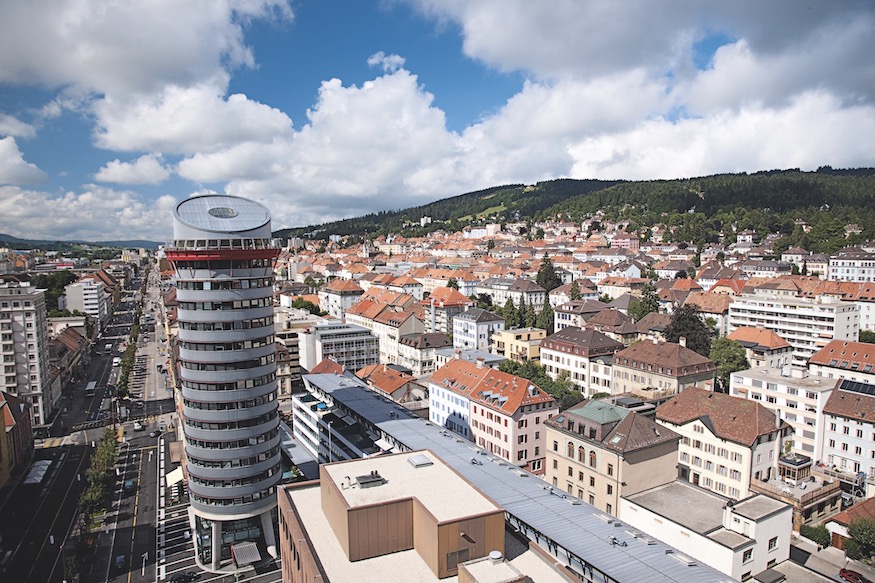 However, the easternmost part of the city was spared by the fire and so it remained intact all these years. It is symbolic for La Chaux-de-Fonds which is anchored both in the traditional and the modern world. The old town with its narrow streets and artsy vibe, and the wide, open grid pattern closer to the town square. That whole dynamic makes La Chaux-de-Fonds a centre of Art Nouveau.
Together with its sister city Le Locle, La Chaux-de-Fonds became a UNESCO World Heritage site in 2009. And: Some very famous people come from here: the architect Le Corbusier, the writer Blaise Cendrars, and the carmaker Louis Chevrolet, to name but a few.
It was a pleasure to discover different cultural aspects and hidden gems during the weekend we were invited. The food was so good as well!
For a comprehensive guide to La-Chaux-de-Fonds, visit the website of the Swiss Tourism Board, MySwitzerland – La Chaux-de-Fonds.