Since 1907, the Engadin is hosting one of the most traditional horse races in the world: White Turf St. Moritz. The event takes place over three consecutive weekends in February, on 6th, 13th and 20th.
Following the iconic Snow Polo, White Turf St. Moritz also is a top-class event: it combines exciting horse racing, fine catering, attractive music and art performances in front of a unique mountain backdrop on the frozen Lake St. Moritz. The organiser is St. Moritz Racing Club, the main sponsors are Credit Suisse (Switzerland) and LONGINES.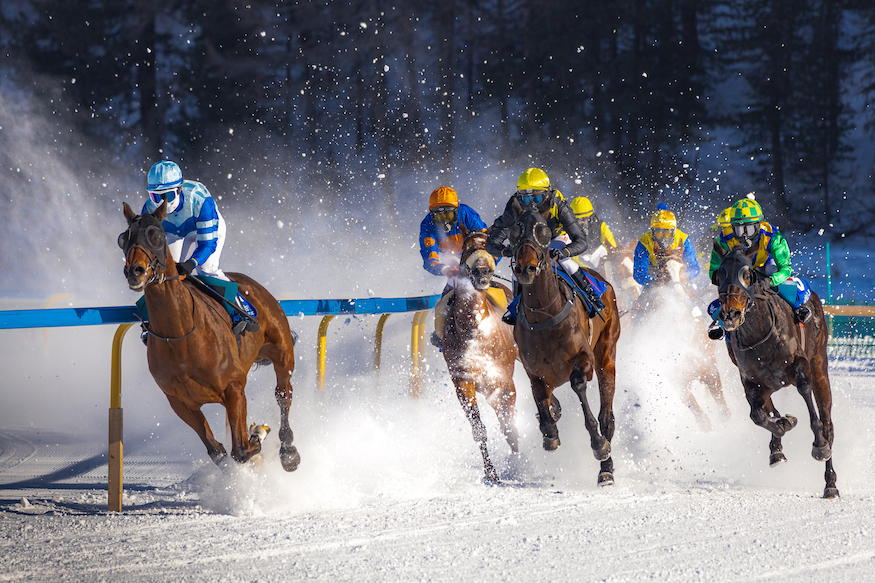 White Turf St. Moritz – A Highlight Every Year!
Held for the first time in 1907, the White Turf is a horse race over a frozen lake set at close to 2,000 meters above the sea level. The local temperature easily reaches minus degrees! However, races and atmosphere quickly warm up the spirit and hearts of visitors and contestants alike. The landscape is magical, like out of a fairy tale.
The event is known for attracting experienced jockeys and celebrities from around the world. It is open to the public though, and every year many curious visitors and horse enthusiasts of all ages come to St. Moritz to watch the races.
Every winter, more than 30'000 spectators participate in the event that spreads over three weekends in February.
Sundays are reserved for the major competition. The clear highlight of the White Turf, however, is the Skijoring. At Skijoring competitors are pulled by horses for almost 2700m in a course going at speeds higher than 50km/h!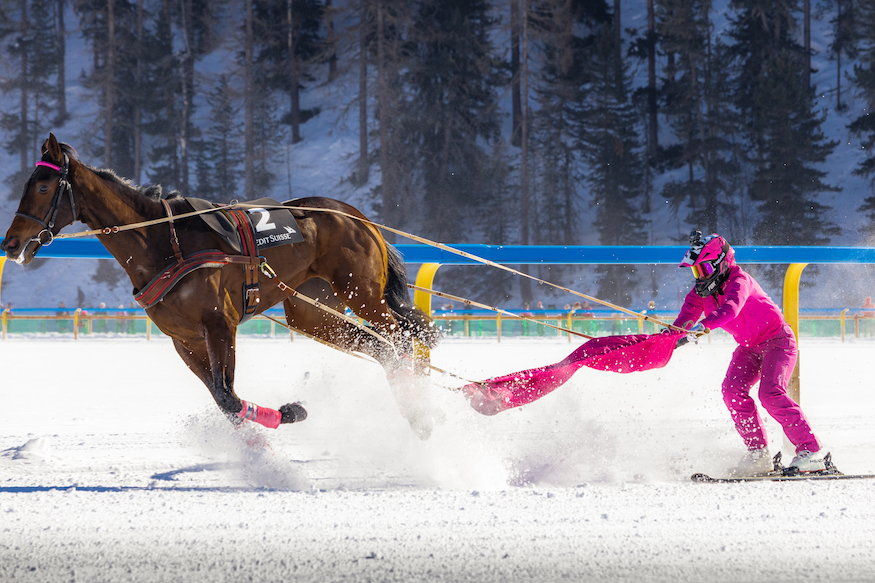 Speaking of atmosphere, White Turf gets filled by all different type of tents during the event, where you can enjoy good gastronomy, shopping, live concerts and amazing champagne.
For children, the Large Tent City has a Children's Play Area with a skating rink and other attractions. There's also the Family day on Saturdays, where the young competitors participate in horse racing events.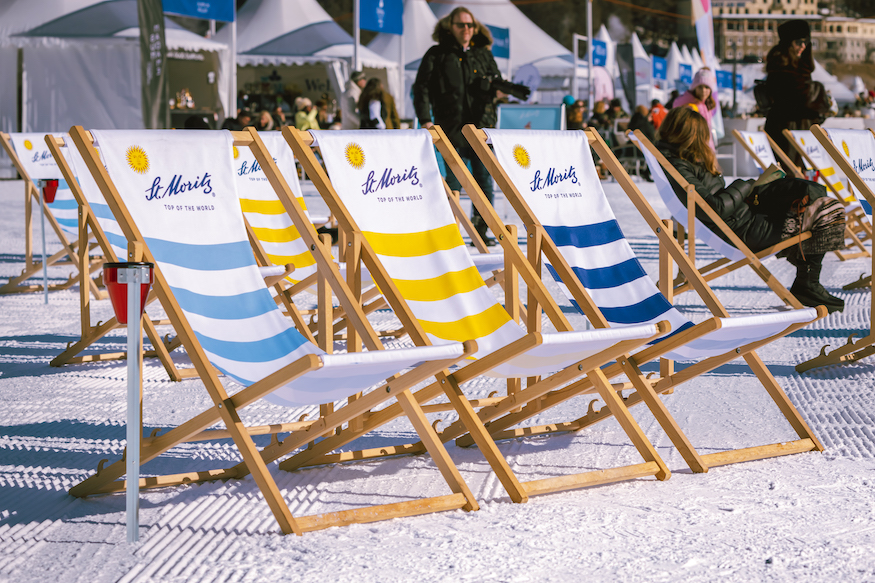 For those looking for excitement, fun and a unique experience, the White Turf St. Moritz is a must-see and unforgettable event. Choose your favorite horses and jockeys and have fun placing bets during the competitions, or just enjoy the party and the ambience. I'm sure you'll find exactly what you're looking for!
And a quick tip: You can reach St. Moritz easily by public transport. If you take the car and come in from Chur, the road goes around one of the most beautiful postcards of Grisons: Parc Ela, the largest natural park in Switzerland.

Text: Luca Mortari/Italo Delisle | Photos: @Luca.Mortari
This article could also interest you: